Weekends are the most awaited two days of any week. By the time it's Sunday evening, we find ourselves yearning for the next one, and why not. Weekends are a rare oasis of free time, one where you can unwind and put the stresses of your work aside.
But it may just be in your best interest to relook at the way you've been spending your 48 hours of free time. Mainly because whiling away these few free hours doesn't quite help the cause of coming back to work feeling all refreshed the following Monday. By expending your weekend hours to the comforts of your bed, all blasé and blank, you are only setting yourself up for resentment of your work week and eventual burnout during the course of the week.
Doing nothing is doing you harm
We tend to live distracted lives. And on weekends we (more often than not) linger idly around the house, check emails every few minutes and fill time with things that don't really help us relax.
Weekends take the brunt of procrastination the worst. Not only do our productive cells get to an absolutely lethargic condition, due to the lack of any motivation — internal or external — we convince ourselves there's no good reason to even leave the comforts of bed.
This takes a toll on our health and depletes our cognitive resources, making it more difficult for us to focus properly through the week. In a series of studies conducted at Harvard, it was found that when a person's cognitive resources had been depleted, they were more likely to cheat and behave dishonestly across various ensuing tasks as compared to those in (conscious) control of their environment.
What is it that successful people do differently?
Successful people know the importance of leading an active life irrespective of whether it's a workweek or a weekend. It is not uncommon to find these people switching gears on weekend towards pursuing recreational and relaxing activities. And this is only so they can have a super productive week ahead.
When it comes to figuring out weekend productivity, the trick lies in finding the balance between doing what's relaxing and rejuvenating. Rejuvenating activities are those that stimulate your creative cells and give you a fresh boost of cognitive energy. It is not uncommon to find successful individuals spending their Mondays through Friday doing what they are supposed to do, while the weekends are reserved for doing what they really enjoy doing. Relaxation activities, on the other hand, are about granting yourself a break from the convention — the routine, that is — to unwind and de-stress. This helps replenish one's cognitive resources that get exhausted over the course of 50-something hour workweek.
Successful people know that great weekends lead to successful workweeks.
How to make the most of your weekend for the sake of productivity
Change your attitude towards weekends
Your weekend has 48 hours and even if your spend 20 of those hours sleeping there are far better ways to squeeze the most out of the remaining 28.
Successful people tend to go for the "four-way" win — a balancing act between four key spheres of life, which typically includes one's family, work, friends and personal well-being. For them, weekends offer the best opportunity to utilize time to tend to things that make them feel "fulfilled". So, invite friends for a run or catch up with old colleagues and professionals over a round of drinks. There are plenty of ways to tend to the more rewarding aspects of your life and all it takes is a conscious effort.
Experiment often
A 2007 Towers Perrin worldwide survey found that only 21% of professionals find themselves feeling fully engaged with the kind of work they typically do. Close to 40% are always in the state of disengagement. This kind of negativity erodes personal and team productivity, thereby affecting the business bottom-line itself. Given the demands of today's competitive work environment, such a predisposition is not the one you'd want to take to work every day.
Studies suggest that a moment of creative indulgence is sometimes all it takes to recharge our cognitive cells and make you immensely more productive. So think outside the convention and strive to do new activities on weekends. Drive out to a new place, check out a play instead of a movie, visit an old friend or finally pick up that language book that's gathering dust. Breaking away from routine things revs up your adrenaline, rejuvenates you instantly and gives you a fresh boost of energy for the week ahead.
Pick up a hobby
‍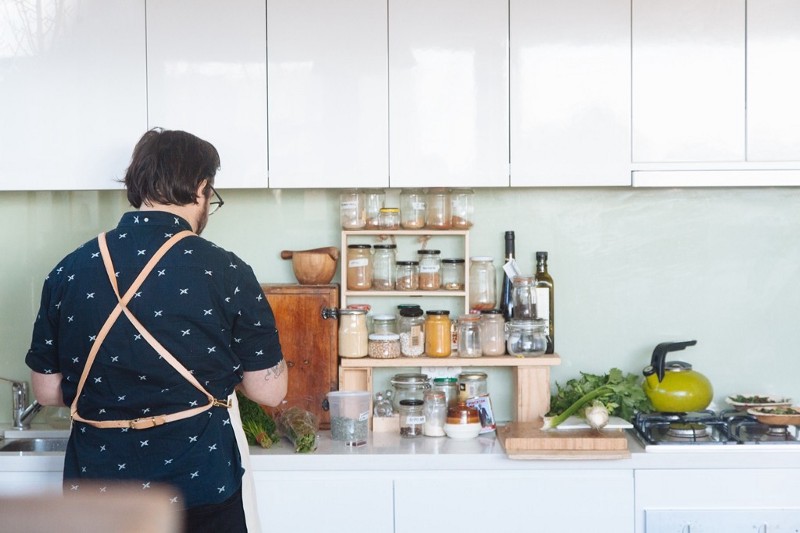 ‍
Weekends are a great time for taking up some side projects. Utilize your free hours to pursue things of interest that are not related to work. Engage in volunteer work or try your hand at a musical instrument. When you actively try to learn something new and put off the convention of a regular work day you stimulate your mind positively. As established by San Francisco State psychology professor Dr. Kevin Eschleman (who studied the effects of creative hobbies on 400 employees) creative activities are likely to "provide valuable experiences of mastery and control at the same time providing employees experiences of discovery that uniquely influence performance-related outcomes."
Have a strict no-work-on-weekends policy
It is not uncommon to find successful people working on weekends. But they know when to 'unplug' and give their brain some rest. While a 24 hours of Sabbath from work may not be a comforting proposition for the over achiever kinds, psychologists recommend using (most of) weekend hours for thinking about one's work in a broader way, say by thinking about things you want to achieve in the following week or month. Something as simple as checking emails infrequently and avoiding the urge to hit reply is also a good way to live up to the spirit of the weekend.
Have a theme for the work week to follow
Successful people are typically great planners. They always have their goals — short and long term — in their line of sight and that helps them to map the course of their work week. A great technique for replicating this kind of a behavior is to have a theme of sorts for every work week. Use few minutes of your weekend hours to think about the things you want to achieve through the week and how. This way you are more likely to show up at work beaming with energy and positivity and that's always the best way to start any work week.