As a freelance content strategist and writer, I have had the glorious advantage of being able to work whenever I want, wherever I want to — the benefits of remote working have been documented extensively.
I have come to realize, though, that mere willpower and discipline is not enough to get through a day of working, especially in the area of marketing. Marketers will know exactly what I'm talking about — one minute, we're writing an extended longform article on "X Ways to be Productive", and the next we're off replying to urgent customer requests on our client's social media platforms.
We wear many hats, and without the right tools to help us stay on top of each project, it is impossible for us to be productive. Instead, we end up doing a bit of everything, to dismal results.
Thankfully, there is plenty of help all around. Here are 8 productivity tools that the modern marketer absolutely needs to use.
1. Buffer
‍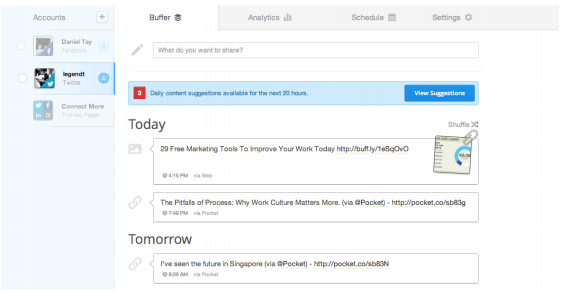 ‍
I'm a huge fan of Buffer, not only because of their lovely design, but also because they allow me to take my mind off sharing content throughout the day. Buffer helps to automate the sharing of content at predetermined times later in the day (and the following days as well). All I need to do is queue it up, and I don't have to constantly worry about when to post my content, or whether all my content is being shared at one shot.
‍
2. Refresh.io
‍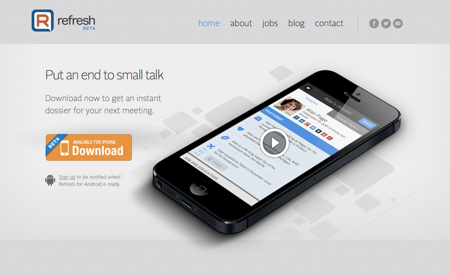 ‍
Networking can get tiring really fast, even for the extroverted ones. As marketers, however, it is part and parcel of our job. Thankfully, there's an app that can help us get a headstart on that, and save you precious working hours. Refresh.io provides you with what it coins as an "instant dossier" about anyone, by pulling information from several resources online and displaying them in an easy-to-read format for you to digest. Say goodbye to awkward conversation in a hurry!
‍
3. HootSuite
‍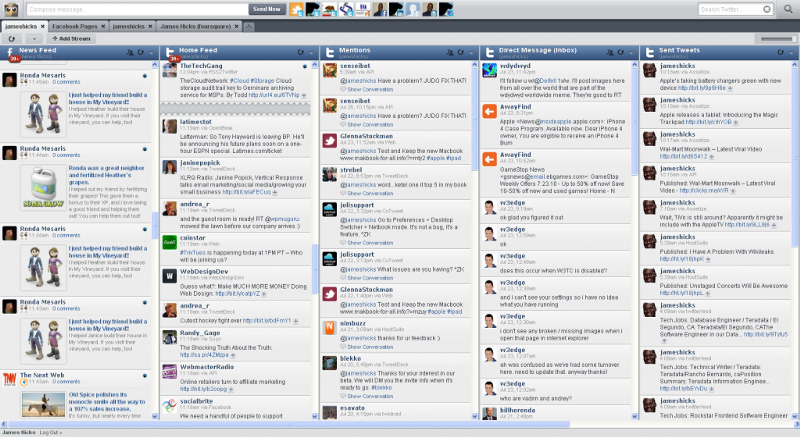 ‍
Managing multiple social media accounts for multiple clients can potentially become a horrible nightmare, especially if they each require intense monitoring. In such situations, two things are really important — a widescreen monitor, and the HootSuite app. HootSuite is a social media dashboard that allows you to view all your posts and messages across every social media channel that you own in what they term as "streams". HootSuite also features a "scheduler" function for pre-scheduling posts, as well as onboard campaign analytics. In short, it certainly qualifies as the all-in-one social media management app.
‍
4. Pocket
‍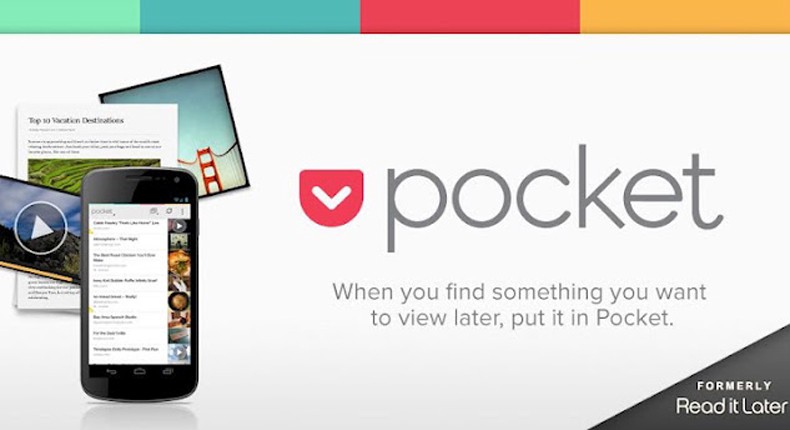 ‍
Ideas are the bread-and-butter of a marketer. The good news is that the Internet is full of great content that will certainly inspire you. The bad: there is so much content out there that it can be overwhelming to keep up with. What's more, it can become incredibly addictive, and hence distracting, once you're hooked on jumping from article to article. Enter Pocket. Formerly known as Read It Later, Pocket is an offline reading tool that allows you to select and save the content of your choice for future reading — at the right time, in the right place, of course. Your client will thank you for using this.
‍
5. Canva
‍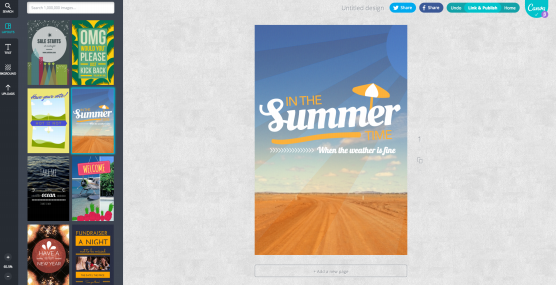 ‍
Not really a design person, but need to create graphics? These days, marketers are regarded as the proverbial Swiss Army Knife of the business world, and clients often rely on us to do anything and everything — including design work. Canva makes the task of creating beautiful posters, infographics, and graphics a breeze. A web-based design service, Canva boasts a massive repository of design options to create the graphic that you need. Templates, backgrounds, and text options are readily available to drag-and-drop as you wish, making it a no-brainer even for those who shun design tools (read: Photoshop) like the plague. If you're still in doubt of the quality of the end product, here's an example that might change your mind:
‍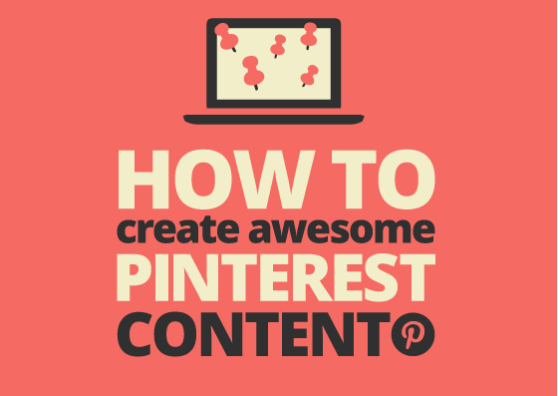 ‍
6. IFTTT
‍

‍
If you seriously want to take charge of your marketing life, IFTTT (If This Then That) is a must-use tool for you. As the name clearly implies, IFTTT is an automation service that automates tasks between just about any Web-based service in the world. From automating your Wordpress posts to be Buffer-ed immediately after posting, to sending your starred tweets on Twitter straight to Pocket instantly, the possibilities are endlessly. In fact, here are 101 of the best IFTTT recipes for your picking — have at it, and enjoy the extra time you will inevitably free up!
‍
7. focus@will
‍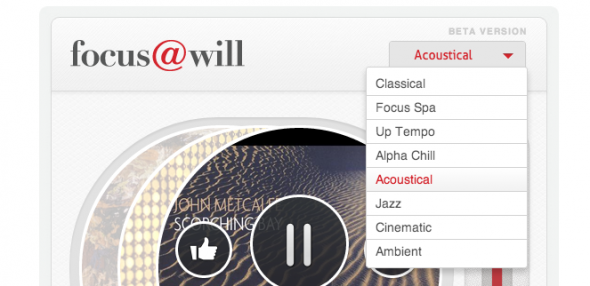 ‍
Studies have conclusively proven that music has a huge impact on the quality of work done. Listening to music not only helps you complete tasks faster, but also aids in retention of facts and figures, and makes you happy too — a pleasant side- effect (more on that here). However, there is a fine balance between music being helpful and being distracting. Here's where focus@will comes in. Based on their research, the focus@will team came up with an interesting theory on the interaction between brain and music. Here it is in detail below: The focus@will system makes it easier for you to get into the concentration flow, and then keeps you there. It works in the background by subtly soothing the part of your brain, the limbic system, that is always on the lookout for danger, food, sex or shiny things. We've learned that people working or studying tend to take about 20 minutes to acclimate to their environment enough to really focus on the task at hand. It takes time for your brain to get used to a stimulus and start "tuning it out" in a process called "habituation".
Each piece of music phase sequenced by focus@will has a specific role in influencing how your brain habituates, enhancing your focus and reducing distractions. Characteristics such as musical key, intensity, arrangement, speed, emotional values, recording style, and much more determine what is played where and when.
A visual explanation:
‍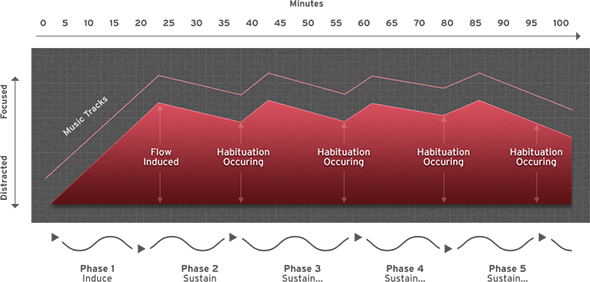 ‍
In short, focus@will harnesses the power of music to keep you in the "concentration flow", helping you to become more productive in your work (and happier, too).
‍
8. Feedly
‍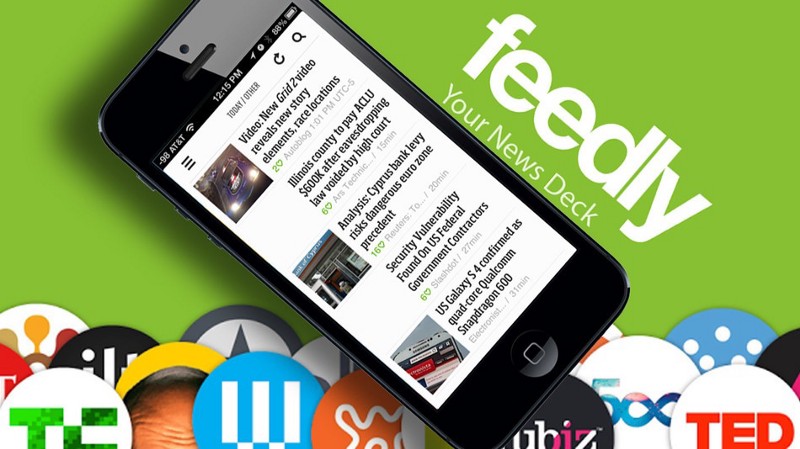 ‍
It is incredibly important for marketers to stay up-to-date with the happenings in the world on a daily basis, especially when the time comes to look for inspiration and create content. Google Reader used to be the news aggregator of choice, but with their demise, Feedly has stepped up to the plate, and done an admirable job at that too. With a decidedly polished design, Feedly offers you curated suggestions from your chosen newsfeeds, and displays them in a manner reminiscent of a magazine, making the reading experience quite pleasant.
Daniel is a Marketing Executive at ReferralCandy, and a sometimes writer-for-hire. He is madly passionate about entrepreneurship, marketing, and productivity. His byline can be found all over the web, but his home is at danieltay.me