While there have been skeptics about this, a blog still remains the most popular source of social engagement. And this isn't in just my opinion. Co-schedule came out with a survey recently highlighting an impressive matter of fact that a blog continues to top the chart as a popular medium of social communication in 2015.
As a blogger, this makes me happy. But as a marketer, it presents an exciting challenge as well. This challenge that I am talking about has a lot to do consistency — in producing really awesome pieces of value-rich content, for each occasion and effect. Blogging isn't all that difficult if you know what you want to communicate. Blogging consistently about really exciting things — now that bit requires a lot more than just some good ideas.
At the end of the day, the purpose of a blog (from the purview of marketing) is to help establish the voice and personality of the brand better. It (quite literally) talks for the brand, and hardly about the brand itself. Clearly, it's an advocate for all that brand hopes to stand for. To that effect, it is important to have in place a clear statement of purpose when working at a brand's blog — an approach or a plan of sorts that clearly maps the communication funnel, thereby helping establish a content targeting strategy for each touch point.
In my experience I have found a few methods to be quite helpful in addressing this infliction called consistency. Give these pointers a try if you haven't already.
Set aside a day to plan awesome content
I prefer following a content schedule for two reasons. With it, I know what I need to write next and it's always consistent with other parallel brand communication plans. If you do not quite have the time to sit and plan, have in place a web collaboration tool that can help the content team ideate blog post suggestions and discuss schedules at their own time and pace. If you can do it at your own time, why would you do it on someone else's?
We are content schedule-advocates at Brightpod, and the editorial team can almost always be found churning out tasks out of our planner. And it works.
‍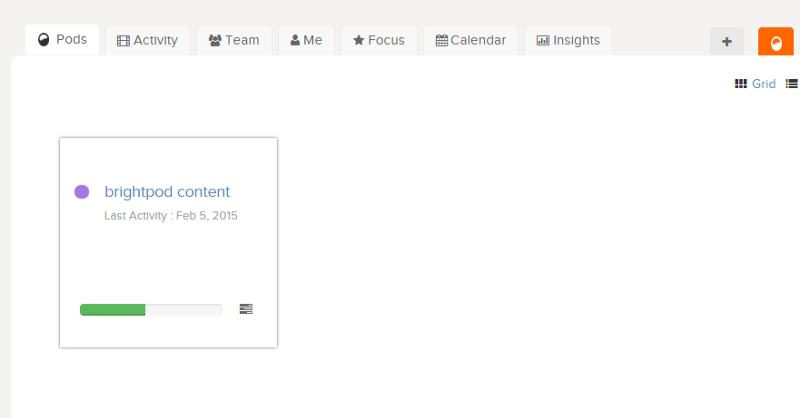 ‍
Here's my trick of the trade. I prefer strategizing for a blog as if I was planning for a monthly magazine. I know the spots I need to fill and how soon I need to do it.
Note: In case you are stuck on the 'spots you need to fill' bit of things, draw inspiration from the posts that have performed well (read point 3 to understand better), posts that have performed well for others (those of competitors and opinion leaders) and some out-there ideas that your brand can contribute to. Simple enough?
Chalk out a content distribution framework
It is worth spending more than 5 minutes for this particular activity. It's not just about how frequently you should post. Give a dollar's worth of thought to how relevant is your content piece, what outcomes you expect out of a piece of write up (be it progressive discussions, social shares, inclusion in influencer circle etc.) and what is best way to achieve this last bit. I find simply sharing a blog post on Facebook as an activity completely lacking-direction. Do not be vary of exploring newer content distribution and curation channels such as LinkedIn Pulse, StumbleUpon and Feedly. Being present across such platforms is a great means to extensively establish your social validity through niche targeting.
List out specific KPIs to gauge success
Too often blogs do not get assigned key performance indicators (KPIs). For some it's because the platform (BlogSpot or Wordpress) itself offers basic insights into the performance of the post/page and that's enough. For others, going beyond these basic KPIs is too much of an auxiliary indulgence to chase after.
But measuring the effectiveness and impact of content is too crucial to be taken lightly. Consider this. White papers are a commonly used as popular digital tool for lead generation. However, most marketers do not measure anything beyond number of downloads. The question then arises: What can marketers do to better understand if their content is effective and being rendered 'resourceful'?
Content marketing measurement is a whole other ball game altogether. Some basic KPIs from a content marketing point of view include:
Reach
The number of unique visits your blog receives each month.
Geography
Understanding where your readers are coming from. This can offer significant insight into what kind of content should be developing and how you can optimize for users from said locations.
‍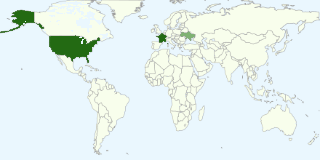 ‍
Choice of device
Is a great chunk of your readership coming from mobile devices? If so, how can you optimize your content and its UI for the said device — these are questions you cannot ignore in today's day and age.
Engagement
Regularly measure the bounce rate and time spent by users on your blog page. This can help you understand if your blog is matching the user expectation or not. Also check the click patterns to see which sections of your blog entertain the most amount of activity (tools like Google Analytics and CrazyEgg can offer these insights in an illustrative way).
Social Sentiments
You stand to gain a lot from carefully gauging the user sentiments by capturing and analyzing comments and social shares received by a blog post. Social widgets are an absolute must if you want your content to reach to a wide set of audiences. However, pay heed to the selection of widgets you choose to incorporate across your brand's blog page.
‍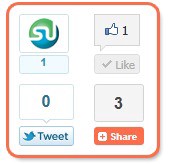 ‍
The ultimate aim of a blog is to voice a story from a brand's point of view. At the end of the day, nothing beats a truly great piece of content. After all, who doesn't like a good story? But it never hurts to take steps from your end to get the ball rolling in your favor — or in this case- in favor of your blog.
Meeta Sharma is an independent writing and editing professional from digital marketing domain. Loves marketing and everything about it.