Over the past few years, remote working has been on the rise, as more and more organizations allow for flexible hours and teleworking.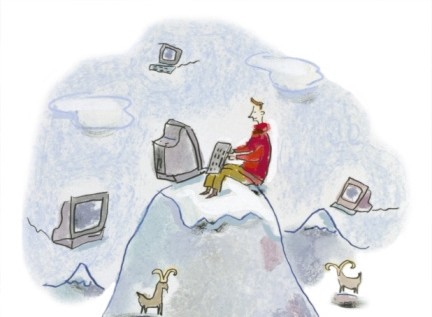 For instance, over 42% of US organizations say they offer some form of remote working (source: Slideshare) whereas a survey of senior leaders and hiring managers at Fortune 500 companies reveals that 61% of them believe their company will let more people telework over the next 3 years. (source: blog.spoken.com)
With the gradual advent of remote working in all kinds of organizations, marketing teams around the world have also embraced remote working. Oh, and we do it too!
Here at Brightpod, we are big proponents of working remotely and have a set of rules we follow to ensure that remote working works for us. Take a look at our top tips to help marketing teams work remotely & stay productive.
Communicate
Communication is the most important aspect of a successful remote team. Knowing when and how to communicate can help minimize the biggest issues with remote working i.e. mis-communication & isolation.
This is something we take very seriously at Brightpod. With most of the team working remotely (Out of 7 of us, 4 work remotely for about 3–4 days a week) we set some ground rules for handling communication, Here they are:
Monday Morning Standups
A quick IM chat (we use Hipchat) to go over what each of us is doing everyday for the rest of the week. We have this talk in dedicated chat rooms for marketing & development.
Friday Round-Up
Every Friday afternoon we take a look at everything we've done over the past week and the results its gotten. These details are first filled into an achievements pod i.e. a project within Brightpod, which includes comments/remarks from the team. This helps us discuss what worked and what did not.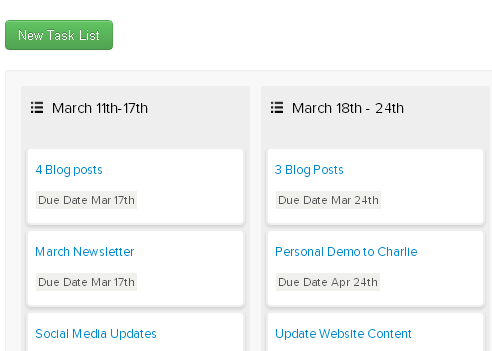 Daily Communication
For communicating with the rest of the team over daily tasks, we use the collaboration features in Brightpod itself i.e. messages. It gives us a centralized place to comment on tasks as well as approve content & designs etc. We also use Hipchat for instant & group messaging.
Brainstorming
For the general, fun conversations, we've created special chat rooms for sharing ideas, articles or videos. This really helps keep the team on the same page and brainstorm together.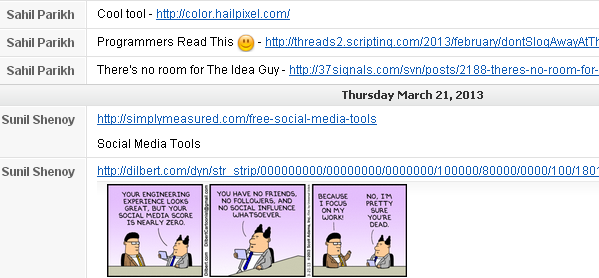 Use the right tools
To be honest, with so many collaboration tools available today, it's not as difficult as it used to be to manage a remote team. However, choosing the right tools for your team does take some trial and error. It's well worth it though! Once you do choose the right tools for your team, collaboration becomes a breeze! Here's a list of the tools we use at Brightpod:
Communication
Like I mentioned earlier, for communication, we use Hipchat and Brightpod. Hipchat is a great IM tool that's free for up to 5 users. You can create conference rooms for teams and just start right away. Brightpod, or any other Task Management tool, works well for collaborating over specific tasks, approvals etc.
Task Management
There are quite a few benefits of using a task management tool and these benefits are highlighted even more in case of remote teams.
To-Do List/Workflow CreationTask DelegationPrioritizationCollaborationBird's Eye View
Of course, at Brightpod, we eat our own dog food and use Brightpod for planning everything :) With marketing campaigns, we plan each of our activities like SEO, Social Media, Email Marketing, Content Marketing etc. by creating a Pod (project) and then detailing the tasks for each project.
Social Media Management
For marketing teams that manage social media channels, there are a lot of tools that are perfect for remote teams.Sproutsocial and Hootsuite work well and have the ability to assign mentions to team members so there isn't a risk of responding twice. They also allow users to schedule posts so you can be sure there aren't any conflicting updates.
Customer Engagement
We also use a neat little tool called Intercom to track user activity as well as communicate with them.
With their communication features, our users can get in touch with us at anytime. Since Intercom is a cloud-based app, we can all reply on the move.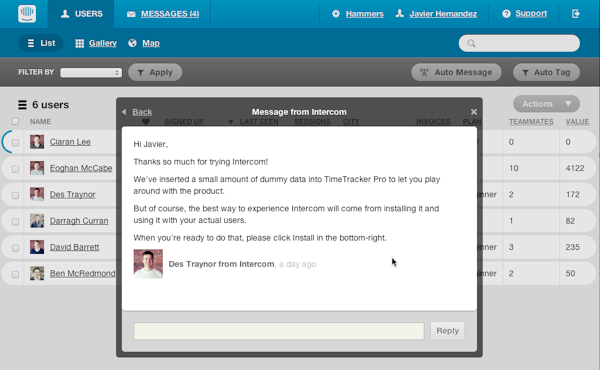 File Storage & Version Control
A big part of marketing coordination also involves collaborating on different content pieces, designs and spreadsheets. Version control and file storage are a big concern among remote teams and email definitely doesn't cut it anymore. Thankfully, there are heaps of tools that can take care of all your files & approvals.
At Brightpod, we use Google Docs for all our spreadsheets, reports and content. All changes are then made to one file only. For file storage, we rely on Dropbox (Google Drive is just as good an option). Since you can add files from Dropbox to Brightpod, we use Brightpod for approvals or comments. (Google Drive integration is also coming real soon :))
Measure Regularly
Lack of productivity is a big apprehension for managers of remote teams and it helps to measure results regularly.
At Brightpod, we have weekly achievements meetings to take a look at what each team member accomplished and what results it received. All our marketing efforts are tracked in a spreadsheet with all the required metrics as well as activities.
By using Brightpod, we also track employee productivity so it's possible to know when to pitch in or delegate.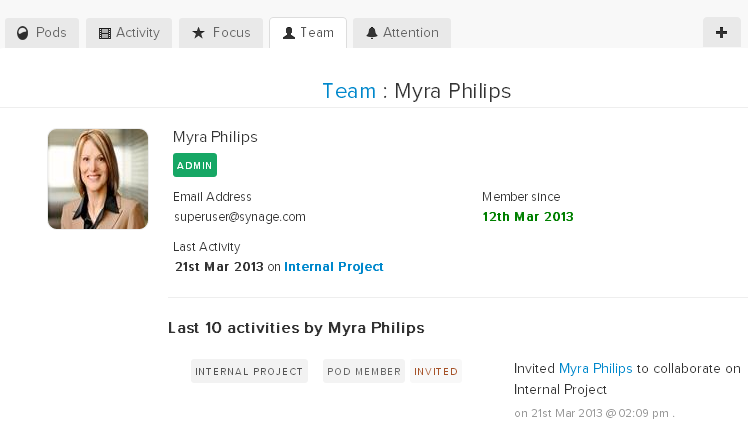 Make office time count
Utilize the time that your team is together, effectively. Ideas are like currency for a marketing team and brainstorming together for new campaign ideas is immensely effective.
At Brightpod, we have a open door policy when it comes to suggestions or ideas and and our weekly discussions for campaigns or features are when some of our best ideas are born!
So there you go. Here are some of the strategies we use to make sure remote working works for us.
I would love to know what kind of strategies you use to ensure a smooth-functioning remote team — let me know in the comments below!