This week we feature, Alex Boston, Co-Founder of Paperlust. Paperlust brings you wedding invitation ideas, the latest paper and typography trends, DIY wedding projects and help you with wedding invitation wording.
In this interview, you can read more about his work at Paperlust, favorite marketing tools, productivity tips as well as his advice for budding marketers.
‍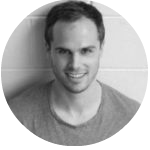 ‍
Your location: Melbourne, Australia.
Your favorite gadget: I just got a Google Home, (not suppose to have these in Australia yet), but I'm becoming more interested in AI and integration with the home, it's fun to turn on/off different lights in the house with my voice, it's really starting to feel like Minority Report.
You start your day with: Morning meditation, coffee and some classical or dance music on the drive in. This gets me pumped up for the day ahead and clear my mind for the decision making ahead. Due to being the boss, I confess to a t-shirt and very casual attire — Yes it actually makes total sense when you don't need to think about what you are going to wear that day. I actually go into work late and get it about 9:40am, this allows me to skip the bulk of my traffic in the city I live in and I generally work a bit later till 6:30pm. There is my favorite coffee shop I stop at each morning (Melbourne has some of the best coffee in the world).
Your favorite time-saving trick: It sounds bad but screening all my phone calls, and then calling important ones back immediately (I guess this works because I'm not directly on the sales team or customer service). Also checking emails, 3–4 times only a day.
Another great time saving trick — working from home at least 1 day a week, it saves a good hour of driving so I can get into the day quickly, and also focus on that quiet time and controlled interruptions so I can get into a creative space.
Your top 3 blogs you read daily: Engadget, Moz, and MIT Technology Review as I love outlook on all things technology.
Describe an average day at Paperlust?
To be honest I'm a little bit obsessive about our startup, my average day at Paperlust includes firstly checking our search engine rankings for any overnight movements in organic ranking. Organic search and referral traffic from industry blogs and media is our most important channel for brand discovery as we sell paper products around once in a lifetime events such as wedding invitations, birthday invitations, and baby announcement cards.
I also check our system for overnight sales to see what popular designs are selling, and if it's the result of newly launched product offering or a new conversion strategy. I am obsessed with what our customers are doing on our platform, so I'll also see what customers personalizing and saving for future purchase.
At various times during the day I will have briefings with our teams, including our supply chain manager, our dispatch and QC people, and graphic designers / visual communication people for the platform. I also brief our development team and brainstorm ideas with our content writers for content and outreach campaigns we are running.
Almost everyday I take around 30–40 minutes to talk to our potential customers on Live Chat each day to learn as much as I can about their needs and product wants.
As a marketer, what are some of your favorite productivity hacks?
Having full time dedicated teams at my disposal. Including: data mining teams, admin people who are not afraid to learn a new task, and being able to test new theories for internet marketing and scale quickly when they work. Having data mining teams means I scan set criteria for mining target user data from sources available on the web largely for building B2B relationships and to do favours for people, and easily build large reach-out campaigns for guest blogging and affiliate building.
When it comes to software — here are two apps that hugely benefit my productivity:
Trello — Fast and organised Kanban tool for managing multiple projects across different countries and locations. We use Trello for everything from managing PR and outreach writing teams, software development teams, design team and even order production management for shipping.
Monosnap — By far my favorite quick and fast screenshot snipping tool with fast visual and communicating feedback for changes for web design teams, and passing quick feedback snippets.
As a person who is well-versed with online marketing/ inbound, I'm sure you rely on a few marketing tools to automate your efforts. What are the top 3–5 tools you use?
Ahrefs — I find this the most accurate use for valuing other websites when it comes to Organic content marketing. I use this tool daily to assess the benefits of networking with a site owner, a blog owner, and or where and what to do favours for people, in return for good karma. We also use this to study other startups and content marketing outreach strategies in non-competing fields are doing and why.
Buzzstream — This is an excellent outreach tool for automating digital PR and blog outreach, especially when working between teams. Everything is tracked including opens and link clicks, and we find this a great way to build online relationships for links and content marketing opportunities.
Google Analytics — I guess this is the Swiss army knife for the level that our platform is at this time, good for providing insights and growth metrics.
Zendesk Livechat — The platform that our team use to communicate and support customer service via Live Chat on the site and support email. I'm always looking to learn more from our customers and community on how we can better get product market fit for our products. I'll spend an hour a day talking to customers myself to learn as much as we can.
Your company has a growing community of users. How do you use this treasure trove of customer insight to power your marketing efforts?
At Paperlust our community of users that fall into two categories:
Graphic Designer Community. This drives the e-commerce product and the quality of said products. Designers earn royalties when their design is used in a stationery purchase.
Customer Community. By launching a site based on graphic design products, we are never certain what tastes and which designs will be most popular with customers. Understanding why certain invitation designs sell over others is our key to finding product market fit. Also, ensuring we can track customers accurately to ensure we are getting them back into the site, as a large majority of our products for purchase have a longer lead time for decision making due to the drawn out process of planning weddings.
What is your strategy for getting people to your site and then converting them to a customer?
Our main strategies are currently focused on acquisition via organic search, re-marketing and driving referrals from existing customers. This means we are putting skills and resources into our content marketing, digital PR and ensuring all customers have a very high positive experience with our brand.
On average we need to get a potential customer to return to our site around 5–7 times before we can convert them into a paying customer (although this is largely due to the natural time lag on our product). Our online $ sale basket is usually bigger than the average e-commerce website, so it takes more decision making from the customer to make the purchase online.
To a degree we apply a mix of of e-commerce conversion strategies, here are two basic examples:
Product Scarcity: In our custom e-commerce situation this is a little more difficult to do when you manufacture a product to order, however we have a set of follow up emails showing the customer the product they created and have waiting saved, with the expected delivery date if they order today.
Social proof and community reinforcement: An example of this is little popups of what other people are doing on the site right now at the bottom left of the screen, and we encourage our customers to share and engage with their friends in discussion around the design they have customised and are considering purchasing.
Is there any advice you'd like to give to budding marketers to help them work smart and stay productive?
If you are founding an online startup, get a running head start with your content marketing efforts before your product is ready. If your product is going to heavily rely on organic traffic, start building out a blog well in advance and invest into content and outreach for links. Building authority for the domain takes time, and the sooner you do this, the easier it will be to convert users once the product is launched.
If you are bootstrapping the first stage, work with young bloggers and writers who are still at University and are looking for experience. You can teach them a thing or two about executing content marketing campaigns, technical SEO for internal linking and site structure, outreach and digital PR. You should try to find writers who are passionate about the product you are launching or the industry you are in.
Paperlust team outing
‍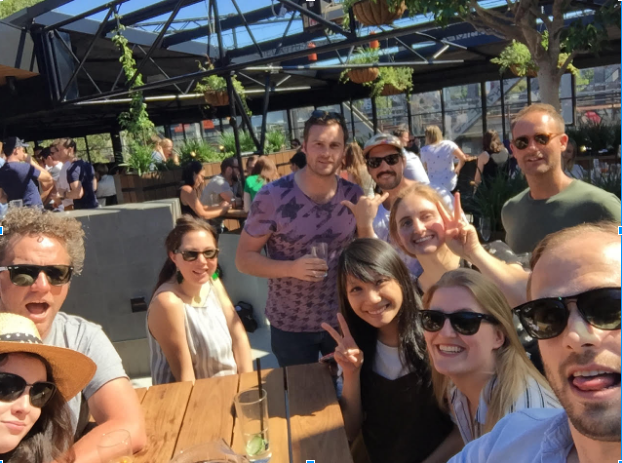 ‍
A big thanks to Alex for taking the time out to answer these questions! If you haven't already, we highly recommend that you check out Paperlust.
The 'How Marketers Stay Productive' series asks marketers their tips & strategies for staying productive. Every week we'll feature a new guest and the tricks that keep them working smart. Know someone you'd love to see featured? Email Us.