This week we feature, Eleanor Bennett, Content Executive at Magnafi. Magnafi is a motion marketing agency creating engaging hero content and campaigns, as well as fully-fledged brand experiences that win hearts.
In this interview, you can read more about her work at Magnafi, favorite marketing tools, productivity tips as well as her advice for budding marketers.
‍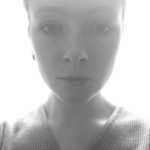 ‍
Your location: Manchester.
Your favorite gadget: iPhone.
You start your day with: Green tea.
Your favorite time-saving trick: Using social groups to target niche audiences.
Your top blogs you read daily: The Drum, Tubular Insights and Smart Insights.
"Build systems that are regularly updated to achieve proven success."
Describe an average day at Magnafi?
There is normally a lot of things going into production, a lot of pitching and plenty of new content being created on the daily.
For myself, I do a lot of social media monitoring, blogging, content ideas and outreach. I most enjoy finding niches in which clients can have content produced for and only reach those who are interested and are therefore most likely to convert. For the past month or so a lot of my time has been spent on the Breathe Life project — which aims to end loneliness in the elderly. I specialize in organic outreach and social growth.
It is hard to say that there is any average days at Magnafi, it is a very exciting agency that has won prizes with many of the biggest industry awards in the country.
Most recently Magnafi won silver at Campaign Big, who are known as one of the UK's most important barometers of creative advertising.
As a marketer, what are some of your favorite productivity hacks?
I do a lot of physical writing of notes and make lists to cross out periodically the tasks I have completed.
I also have my own best practice guide of tools I use and go back to as a rule, I find the more I add to my guide the more likely success comes about for new projects I am promoting. Over time things just get a lot quicker.
As a person who is well-versed with online marketing, I'm sure you rely on a few marketing tools to automate your efforts. What are the top 3–5 tools you use?
Social Quant, Hoot Suite, Majestic, Moz
Your company has a growing community of users. How do you use this treasure trove of customer insight to power your marketing efforts?
Even though as an organisation we are relatively young, things are moving fast in this area. At the moment we are developing audits for video marketing for potential clients to use, our first newsletter as well as interactive creative briefs are also in the stages of being created to convert visitors to the site.
What is your strategy for getting people to your site and then converting them to a customer?
We don't rely on any single strategy. From everything from utilizing visual data for link building to video and film content directed at the aspiring filmmaker, our blog is inundated with content that drives customers through our position as an authority in video content. Anyone who knows us also knows we have full in-house production capabilities. So as well as being able to see your brand on TV, Magnafi can get you seen everywhere in any format you may need through social too.
Is there any advice you'd like to give to budding startup marketers to help them work smart and stay productive?
Build systems that are regularly updated to achieve proven success, make sure you have a documented strategy so that "unexpected" success isn't unexpected and can be recreated with intent and planning. Communication on the previous tactics that work is essential between colleagues to not waste each others time in order to learn as much as possible to take on moving forwards.
When you are running low on energy spin another plate, in agency life there are always other plates to keep spinning, go and help someone out and then come back to the task at hand. You'll find whatever you were tired of an hour back you'll be able to tackle with a new lease of life.
A big thanks to Eleanor for taking the time out to answer these questions! If you haven't already, we highly recommend that you check out Magnafi.
The 'How Marketers Stay Productive' series asks marketers their tips & strategies for staying productive. Every week we'll feature a new guest and the tricks that keep them working smart. Know someone you'd love to see featured? Email Us.