This week we feature Elen Storm, Founder and CMO at InQ.Social. InQ.Social creates a platform that integrates into any website within minutes and helps you to engage with your customers on a whole new level.
In this interview, you can read more about her work at InQ.Social, favorite marketing tools, productivity tips as well as her advice for budding marketers.
‍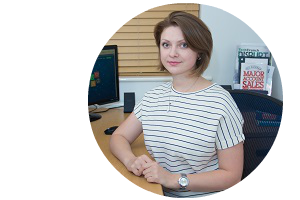 ‍
Your location: London.
Your favorite gadget: My Bose noise-canceling earphones. I can work from anywhere and completely removes any background noise and helps me concentrate on the tasks.
You start your day with: Cup of strong black tea with lemon, it brews while I check my inbox for any critical reports, check our Slack channels.
Your favorite time-saving trick: If something requires 1–10 minutes of your time, do it right now. Later, it will take twice as much time.
Your top 3 blogs you read daily: Twitter feed, I have few accounts with specific people organized by industries, Techcrunch, Wersm, Feedly feed with a few dozen subscriptions to various resources.
Describe an average day at InQ.Social?
I start my day quite late, usually, around 10 am but as some of our team members work from Eastern Europe, they start when London still asleep. A typical day starts with checking inbox, system status dashboards. Quick morning catch up a meeting over Slack and starting with the list of tasks created last night.Check our marketing campaigns on Facebook, Twitter, and InQ.Social. I create new campaigns and amend existing ones. Our budget is tight and it is very important that it is spent on the right channels and reach the right audience.In the afternoon we usually plan support online sessions with our clients, it takes 1–2 hours. Then continue with emails, new business development, and other business admin tasks.
As a Founder what are some of your favorite productivity hacks?
It is always easier to plan your day the evening before than trying to remember the important things right after you had your morning coffee.
As a person who is well-versed with online marketing/ inbound, I'm sure you rely on a few marketing tools to automate your efforts. What are the top 3–5 tools you use?
I use quite a lot our own marketing services, EQuery for regular email feedback requests, Interactive Widgets on our website and MailMaster for newsletters. Trello boards help us to control our development and management cycles. Slack is perfect for team communication and has good integration options. We also use Zoho CRM to manage our customer data and leads.
Your company has a growing community of users. How do you use this treasure trove of customer insight to power your marketing efforts?
This is where InQ.Social services help ourselves and other companies. Every piece of information we receive from our customers using EQuery, Interactive Widgets or externally, we store as Actionable Insights. That helps us to find an exact group of customers that provided specific insight. Recently we asked our customers "who wants to beta-test our new visual automation service?", the ones who clicked "Me, please" we saved responses with meta tag "interested:visualautomation". Soon, when we will soft-launch this product we know an exact group of customers who are willing to test it and they will be notified first and offered an opportunity to provide early feedback and help to build their dream tool.
What is your strategy for getting people to your site and then converting them to a customer?
As we primarily offer B2B services, we tend to contact our prospects directly. We create a personalized welcome page that features InQ.Social services and how they will look on their websites. Along with texts that describe how we can help to resolve specific to that company challenges. It helps a lot to explain how all InQ.Social services work together and receive an interest.
Is there any advice you'd like to give to budding marketers to help them work smart and stay productive?
Do not treat everyone the same. Yes, there are patterns but almost every customer has own, unique needs. Learning them early could give you the winning points.Be careful with an advertisement on Facebook. It usually requires a lot of test budget and works the best if you already have a fan base from which you can create lookalike audiences.
How do teams at InQ.Social have fun at work/ make work fun? OR Describe one fun activity you did recently that energized your team?
‍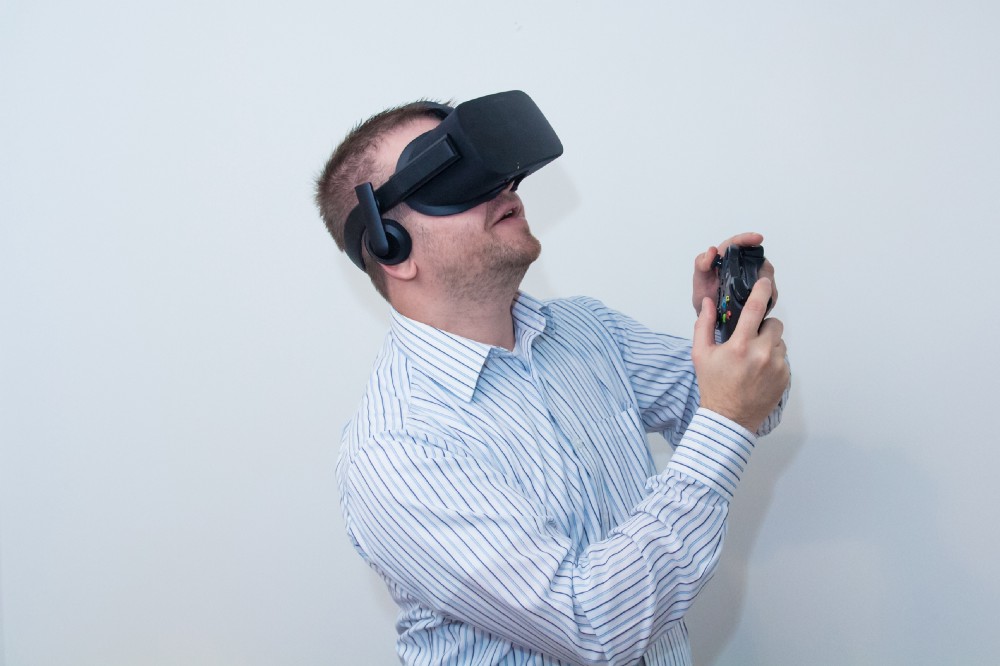 ‍
We are avid Oculus VR headset players, now every new team member gets one. Having that we work remotely and from different countries, we organize regular breaks and play as a team online. Our favorite game at the moment is Landfall.
A big thanks to Elen for taking the time out to answer these questions! If you haven't already, we highly recommend that you check out InQ.Social.
Managing marketing projects shouldn't be chaotic — Try Brightpod for free and start focusing on what matters.