This week we feature, Jordan Behan, Marketing Manager at Vonigo. Vonigo is a business management and customer experience platform that helps increase sales and streamline the operations of mobile service companies and organizations.
In this interview, you can read more about his work at Vonigo, favorite marketing tools, productivity tips as well as his advice for budding marketers.
Your location: Vancouver, BC.
‍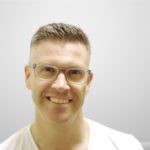 ‍
Your favorite gadget: iPhone — My iPhone.
You start your day with: A double cappuccino. Every day.
Your favorite time-saving trick: "Do it yourself." Sometimes it's faster to make a change to something than to ask someone else, so if you can save time for the team, dig and get it done rather than wait for permission or for someone else to finish it for you.
Your top blogs you read daily: One is the Hubspot blog — it is very relevant to what I do. We are also big fans of Neil Patel and the Quick Sprout blog. Aside from that, the blogs I read most often are that of our competitors and industry peers.
"Being productive is about dealing with the important things that make a big difference."
Describe an average day at Vonigo?
Our team at Vonigo is combination of employees at our Vancouver headquarters, and a distributed workforce throughout North America. A typical day for me consists of emails, calls or meetings with any number of our executives, contractors, salespeople and customers. We use email, but the bulk of the communicating I do happens as "comments" inside collaborative documents, or within our project management tool, Asana.
As a startup marketer, what are some of your favorite productivity hacks?
We joke about it sometimes, that you can almost tell whether a person is an executive by the length of their emails. Almost as a rule, the further up the corporate org chart you are, the more email you're responding to, and the more efficient and brief your responses. I'm not a Vonigo founder, and I consider it my job to protect their time wherever I can. We use collaborative documents and PM software, where they are cc'd (but not assigned) on the projects that matter. I also have some shorthand I use to help them identify when they are needed, or when they are just being cc'd for transparency's sake. For example, opening an email with "John, this FYI only, NNTR (no need to reply)." This way the key players can join a conversation as needed, or can quickly identify when a quick scan of an email is all that's required. I guess I consider productivity to be more a team mission, than just a matter of maximizing my own time.
As a person who is well-versed with online marketing/inbound, I'm sure you rely on a few marketing tools to automate your efforts. What are the top 3–5 tools you use?
We use a lot of tools, but there are some that I just couldn't live without. I can't say enough about Google Docs. We use shared text documents for content drafts and creative briefs, I use the Slides tools for all of my presentations, the spreadsheets for lists and data and timelines and keyword analysis, and I could go on.
When it comes to automation though, we also use a delightful mix of Hubspot (for some landing pages and email automation), Unbounce (for landing page multivariate testing), and Tout for some automation at the sales development level. Vonigo is growing fast, and we are focused on resourcing to accommodate that growth. I think it's fair to say that we are punching way above our weight on the automation front.
Your company has a growing community of users. How do you use this treasure trove of customer insight to power your marketing efforts?
We invite all of our clients to participate in a marketing program, where we collect their stories and insights for use in case studies, blog posts and videos. We also survey them regularly to gain insights into the current trends and pain points within their businesses. We do this to inform future product development, but we also release some of the data publicly, when we think it will be of interest to our customers. That's another tools we use, Formstack, to collect, slice and dice that data. For example, knowing how many of our customers own or lease their vehicle fleets.
What is your strategy for getting people to your site and then converting them to a customer?
For traffic generation, we do it all: PPC, SEO, PR, social media, and outbound sales. We also have an inbound marketing program that uses a combination of free content (e.g. ebooks) and email automation to continue to offer value and build trust, while simultaneously doing some sales development to see whether there is a good fit. To convert prospects to customers, we offer private demos of Vonigo using GoToMeeting. Since we seek to understand and connect with prospects before a demo happens, we aim to make those demos unique to their specific experiences and challenges.
Is there any advice you'd like to give to budding startup marketers to help them work smart and stay productive?
It's not the most exciting advice, but track your work. I have as many as two dozen "projects" on the go at any given time: campaigns, content pieces, designs, resourcing — if I didn't have a PM tool to keep track of it all, what's assigned to me and what I've assigned, then things will fall by the wayside. Also, you have to be willing to shift your priorities when something important comes up. Being productive is about dealing with the important things that make a big difference, and not always looking just to save a few seconds on the small stuff.
A big thanks to Jordan for taking the time out to answer these questions! If you haven't already, we highly recommend that you check out Vonigo.
The 'How Marketers Stay Productive' series asks marketers their tips & strategies for staying productive. Every week we'll feature a new guest and the tricks that keep them working smart. Know someone you'd love to see featured? Email Us.