This week we feature Sam Dickie, Founder of NoCode. NoCode is a curated directory of the best free resources and tools for non-technical entrepreneurs.
In this interview, you can read more about his work at NoCode, favorite marketing tools, productivity tips as well as his advice for budding marketers.
‍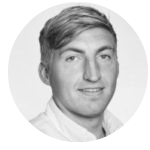 ‍
Your location: London, England.
Your favorite gadget: I would say my new iPhone 7 Plus. I have now ditched the iPad.
You start your day with: Trip to the gym.
Your favorite time-saving trick: Hootsuite for scheduling social media.
Your top blogs you read daily: Product Hunt for the latest startups. Jon Westernburg for morning inspiration. Flipboard for a general flick through my favourite categories.
"Schedule time for each task and give yourself an internal deadline."
Describe an average day at NoCode?
NoCode is currently a side project so I have to juggle running the website, social media channels, responding to emails and creating more content round my full time 9–5 job.
My typical day would consist of checking emails in the morning and responding to any urgent messages. I then allocate an hour in the morning before I start work to write a blog post or research another tool or resource to add to the website. At lunch I jump on twitter/ Facebook to see how my posts have been received and respond to any messages.
During the weekend I tend to proof read my blog posts and work on scheduling my social media posts for the week using Hootsuite. This saves me a tonne of time during the week days.
As a startup founder, what are some of your favorite productivity hacks?
Turn off notifications on your devices. I did this about a year ago and haven't looked back. The only notification I get are iMessage and important emails I have flagged to alert me. The rest can wait.
I deleted the Facebook app from my phone about a year ago to experiment if i missed it or not. Turns out i didn't. A few months later I deactivated my account and once again a few months later didn't miss it. I have now (apart from work) been FB free for over a year. I'm less distracted during the day and less concerned about what others are doing and more concerned on my goals.
Set yourself goals. I heard this time and time again and never thought much about it. I have been religiously doing this for the past two years and noticed a significant improvement in my progress.
As a person who is well-versed with online marketing/ inbound, I'm sure you rely on a few marketing tools to automate your efforts. What are the top 3–5 tools you use?
Schedule your social media posting (Hootsuite), newsletter (MailChimp) and blog posts (Medium) and always be one to two ahead.
What is your strategy for getting people to your site and then converting them to a customer?
I'm still exploring different ways to get people to my site through a variety of means and slowly learning which ones are more successful than other and which ones drain more of my time than others. Currently I'm writing regular content on Medium, NoCode Blog, curating really good newsletters, posting on reddit and social media.
Once users find my site there is a MailChimp pop up that can grab emails. I pride myself in curating a REALLY good newsletter!
Is there any advice you'd like to give to budding startup marketers to help them work smart and stay productive?
Schedule time for each task and give yourself an internal deadline. Be consistent in posting regular content. If you write content for blogs always be one or two posts ahead, that way if you can possibly write a post daily or weekly and can't make that day you are one or two ahead anyway.
A big thanks to Sam for taking the time out to answer these questions! If you haven't already, we highly recommend that you check out NoCode.
The 'How Marketers Stay Productive' series asks marketers their tips & strategies for staying productive. Every week we'll feature a new guest and the tricks that keep them working smart. Know someone you'd love to see featured? Email Us.