This week we feature, Scott Davisson CEO at Rerun. Rerun is for any business, organization or association that wants to automate their recurring, subscription or membership billing and accept recurring payments via credit card and ACH.
In this interview, you can read more about his work at Rerun, favorite marketing tools, productivity tips as well as his advice for budding marketers.
‍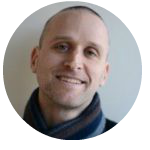 ‍
Your location: Rockaway, NJ.
Your favorite gadget: I like a nice, weighty pen in my hands. Nothing too fancy. Right now it's a Parker Sonnet. But something I can play with.
You start your day with: NPR and Coffee.
Your favorite time-saving trick: It's controversial and maybe not advisable for all, but I try to respond to all emails right away. If it's something that requires thought, I'll mark it as unread, but I don't like that queue to get too big. So I try to stay on top of email real-time.
Your top blogs you read daily: 1. He doesn't post often, but I've been enjoying Om Malik's pi.co blog showcasing his conversations with founders2. Bits (NY Times Tech Blog)3. Kottke.org
"Be honest and truthful."
Describe an average day at Rerun?
There is no average day at Rerun :)
Typical with most early stage tech companies, we have plans and priorities, but we find one of the most important traits to have in such an environment is flexibility. Flexibility to toss out those plans and re-assess based on new information. To be open to opportunities that may not have been originally anticipated. And, most importantly, to respond quickly to yellow flags, issues or concerns.
As a marketer, what are some of your favorite productivity hacks?
Communication, to the extent that's a productivity hack! It's too easy to sit in front of our monitors and build silos. We do it here too. It's popular to talk about the inefficiency of meetings, but I disagree. Targeted, short, frequent meetings to touch base, especially across functional groups, inspires creativity and enhances productivity.
As a person who is well-versed with online marketing/ inbound, I'm sure you rely on a few marketing tools to automate your efforts. What are the top 3–5 tools you use?
To be honest, we're still searching for that magic bullet tool. We've dabbled with a number of marketing automation tools, without much love or success. We've started using MailChimp's automation capabilities, which are basic, but intuitive and simple, and we're optimistic they'll work for our needs. But beyond that it's using our own tool, Rerun, for its light CRM capabilities and Desk.com for help desk automation. We view those support experiences as an extension of our marketing, so that's important.
Your company has a growing community of users. How do you use this treasure trove of customer insight to power your marketing efforts?
We're still learning, but in mining data from our users, we're identifying very simple "what's working, what's not" trends. Rerun is a horizontal app that helps businesses, schools and organizations across many dimensions to automate and manage their recurring billing process. But what's challenging with that broad focus is to ensure you're identifying verticals or niche markets where your product is "best" suited to help alleviate pain points. So we're always digging into trial and user data to spot trends where our efforts are working and, conversely, not working.
What is your strategy for getting people to your site and then converting them to a customer?
We're confident that we've built a platform that can help people save time and money in managing their recurring billing. That's the most important step — to ensure you're marketing a tool that's useful for people. That makes the rest easy. We try to position our message wherever appropriate, where prospects tend to aggregate, with a call-to-action to sign up for a trial and/or demo. Our conversion rates are good, but not necessarily because of our marketing. It all starts with product. The marketing ensures we're pairing the right type of prospects with the tool. Then the tool either does what we say it does or it doesn't. In our case, fortunately, it does.
Is there any advice you'd like to give to budding startup marketers to help them work smart and stay productive?
Understand your customers. Be honest and truthful. Work to distill your message.
A big thanks to Scott for taking the time out to answer these questions! If you haven't already, we highly recommend that you check out Rerun.
The 'How Marketers Stay Productive' series asks marketers their tips & strategies for staying productive. Every week we'll feature a new guest and the tricks that keep them working smart. Know someone you'd love to see featured? Email Us.