This week we feature, Allie Yaldezian, Director of Operations at Elevate My Brand. Elevate My Brand is a digital strategy and live events agency based in Los Angeles. A creative marketing agency that brings companies and brands to life.
In this interview, you can read more about her work at Elevate My Brand , favorite marketing tools, productivity tips as well as her advice for budding marketers.
‍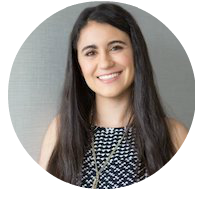 ‍
Your location: Toluca Lake, CA.
Your favorite gadget: I would say I'm the complete opposite of a gadget person when it comes to traditional technology, but at home, it would have to be my food processor. Hello fresh pesto and salsa!
You start your day with: Listening to my favorite radio talk show on the way to work, and checking emails and to-do lists right when I arrive.
Your favorite time-saving trick: Taking detailed notes while on a call, and color coding them to ascertain who needs to do what
Your top 3 blogs you read daily: n/a — Don't read blogs daily
A picture of your workstation or the view outside your window if that inspires you: A picture of my grandmother modeling a dress she made herself in the '60s. If I can be as healthy, happy, hilarious and well-traveled as her when I'm nearly 90, I'm golden.
‍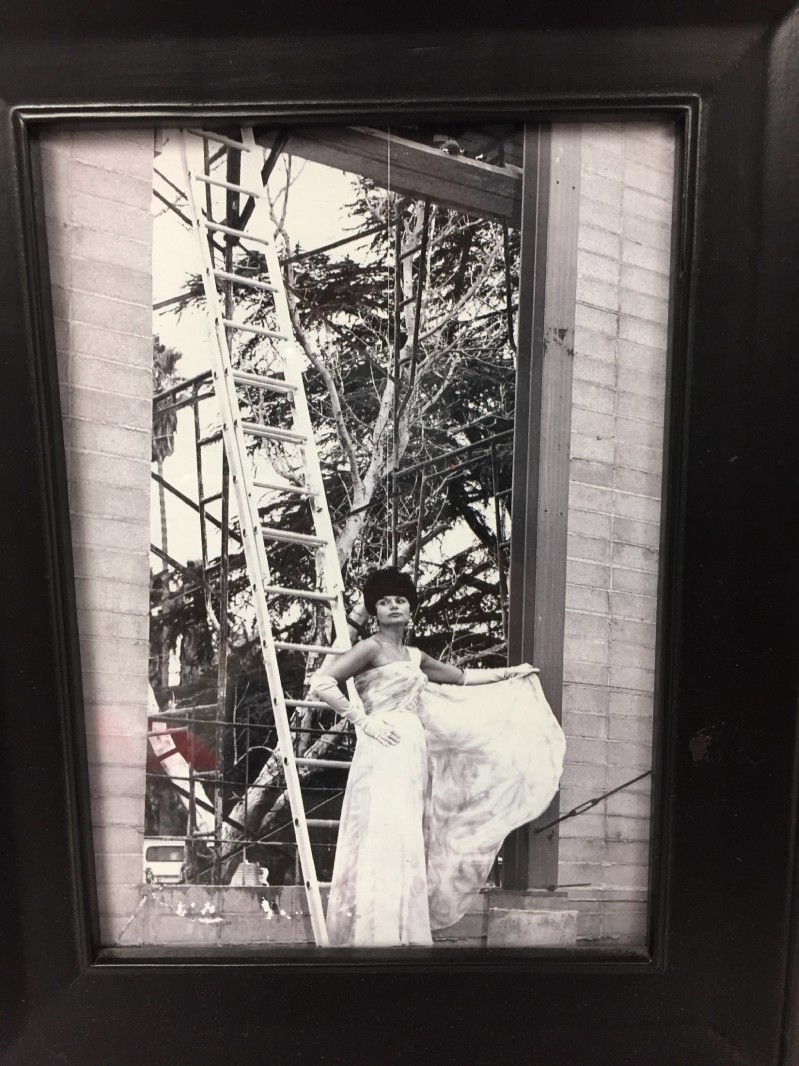 ‍
Describe an average day at Elevate My Brand?
I don't know if there is one! But if I had to try and describe it, I would say one of our team members could go from checking their morning emails to a client phone call to report how their campaign is performing, to sitting in on an internal brainstorming session for a new client or prospect, driving to a venue to do a walk through for an upcoming event, checking in with a graphic designer on a new logo or design project, writing a blog for a client or ourselves, checking photos from a recent photo shoot….I can keep going… ;) The point is, our days here at EMB are never the same, but that's what keeps us on our toes!
As a Marketer what are some of your favorite productivity hacks?
I would say, at least for me, streamlining and organizing my morning right when I get into the office is key. I check my emails for any new information, review my to do lists (via Brightpod and my personal planner) and check my calendar one last time for the day's calls and meetings. I try to keep my mornings open so I can get my most important to do items checked off first, leaving my afternoons open for calls, reports, research, planning/strategy and checking in with my team.
Another productivity hack — taking good notes! Being able to jot down the most important details from a call or meeting is absolutely crucial to success for that client or prospect's campaign, whether it's notes on a sticky note, in an open email, on an agenda or even on the whiteboard. Time at our agency flies by every day, so you can't just rely on pure memory alone to get by. At the end of the day, collect all your notes into one place — you don't want to look for notes you took from that unexpected conference call last Tuesday when your proposal is due that afternoon.
As a person who is well-versed with online marketing/ inbound, I'm sure you rely on a few marketing tools to automate your efforts. What are the top 3–5 tools you use?
Definitely! My top three include Pipeline for keeping track of proposals/brainstorm sessions, leads, etc., Mailchimp for automating client e-mail marketing campaigns, and of course, Brightpod for keeping track of all crucial details in one place.
What is your strategy for getting people to your site and then converting them to a customer?
While many years ago the primary means of driving new business for EMB relied upon networking events and groups, word of mouth and referrals, today we walk our own talk when it comes to digital strategy. We have several ads and campaigns running at any given time to drive traffic to our site, have a smart content marketing strategy in place across several channels, host a series of our own events, have expanded our relationships with referral and other agency partners, and of course, have tools to convert prospects into our database system so we can continue to market to them over time. We've also developed a key strategy for converting the right customers into clients. Not everyone who comes to the site or has a conversation with us is going to be the right fit. Asking key questions and having a strong understanding of that prospect's needs, budget, timelines, urgency, etc. is crucial to a successful, long-term relationship for both parties.
Is there any advice you'd like to give to budding marketers to help them work smart and stay productive?
Sometimes you have to take two steps back to move five steps forward. While it may seem counterproductive to take the time to stop and train on a new system or research a new trend or marketing channel, it's extremely important to staying relevant and successful for your clients and for your own company. Make time in your schedule for these types of activities. At least once a week, schedule a few hours to step back from your email, shut your door to avoid interruptions and sit down with a cup of coffee (or tea) and allow yourself a clear headspace to focus on learning something new that can advance your own knowledge base. Take good notes and summarize your key findings so you can disperse amongst your team, rather than giving them a one hour spiel. You'll be glad you did (and so will they!) The other major point I would make is to avoid stacking your day too much. While it can be easy to fill your calendar up with appointments and meetings, try to always leave scheduled time to actually work. This might be different per individual (you know yourself and your capabilities best), but find a rhythm that works for you and stick with it!
How do teams at Elevate My Brand have fun at work/ make work fun?
Play is one of our core principals at EMB, which is why we try to make time for at least 10 minutes every day or two to stop and do something fun or silly. We've played hide and seek, Simon Says, Cards Against Humanity, watched funny YouTube videos, etc. Taking the time to laugh and just enjoy each other's company is foundational to keeping everyone happy and feeling connected as a team. We also make time in our busy schedules to do a group outing once a month, whether that's a hike, meeting for a happy hour or watching a movie together, and every quarter try to do a group outing to volunteer at a local nonprofit.
A big thanks to Allie for taking the time out to answer these questions! If you haven't already, we highly recommend that you check out Elevate My Brand.
Managing marketing projects shouldn't be chaotic — Try Brightpod for free and start focusing on what matters.