This week we feature, Harrie Truscott, Marketing Manager at YOU & Co. YOU & Co Media is an Australian digital marketing agency offering bespoke services that are results driven and focused on ROI.
In this interview, you can read more about her work at YOU & Co, favorite marketing tools, productivity tips as well as her advice for budding marketers.
‍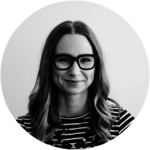 ‍
Your location: Crows Nest, Sydney NSW.
You start your day with: Large cap with ½ a sugar.
Your favorite time-saving trick: Being prepared with a good brief. This cuts off HOURS of reworks.
Your top 3 blogs you read daily: RenewEconomy, Contently and The Hustle (technically a newsletter, but that's just the way the cookie crumbles).
Describe an average day at YOU & Co?
We rally the troops at 8:30 — with a couple of commuting stragglers. There's normally a run through for 15 minutes of the key delivery for the day and our Team Manager Mitch does a 20 minute hike to the best coffee shop in Crows Nest for a couple of brews.
As a Marketer, what are some of your favorite productivity hacks?
Tough one, though I'm a big fan of a well considered template. Nothing says efficiency like something that you can poke and prod into usefulness over starting from scratch.
As a person who is well-versed with online marketing/ inbound, I'm sure you rely on a few marketing tools to automate your efforts. What are the top 3–5 tools you use?
Automation is a large part of what we do. We primarily use HubSpot for all of our marketing activity, as it's the one stop shop for email, social, the website itself and a majority of the data we make our decisions with. Second to that, we use Inbound tools that are supportive of the methodology like MailChimp, Schedugr.am and Hootsuite
Your company has a growing community of users. How do you use this treasure trove of customer insight to power your marketing efforts?
By seeing who we are attracting we can make better decisions and take clear direction forward. Last year we aimed for a specific persona, and secured a lot of business out of a successful content campaign, though realised they might not be the 100% ideal fit, and we can help a different persona more. This is the kind of stuff that helps us to establish what online activity does in real world environments and gives us the ability to attract people we can really support.
What is your strategy for getting people to your site and then converting them to a customer?
There's a couple of them and at the moment we are working a lot with shared audiences. We have also been lucky enough to get special mentions in some awards which has boosted the profile of our work and sent us a fair bit of traffic. When we get someone on our site, we see them resonating with our landing pages or video content (thanks Wistia!) and can target the conversation to support them through what their biggest marketing frustration is.
Is there any advice you'd like to give to budding marketers to help them work smart and stay productive?
Be aware of your strengths and let others fill your weaknesses. Marketing is an evolving space and you'll do your head in learning 'best practice' across all the different areas. Buddy up and pick your strength and go forth and conquer!
How do teams at YOU & Co have fun at work/ make work fun?
We have a really active social club at YOU & Co — which includes team lunches daily, a social night every 8 weeks, alternating movie nights and a series of other work related events that allow us unwind together as a team. We are also about to head into season 2 of Lunchtime Legends, our local corporate sporting competition. Wish us luck!
‍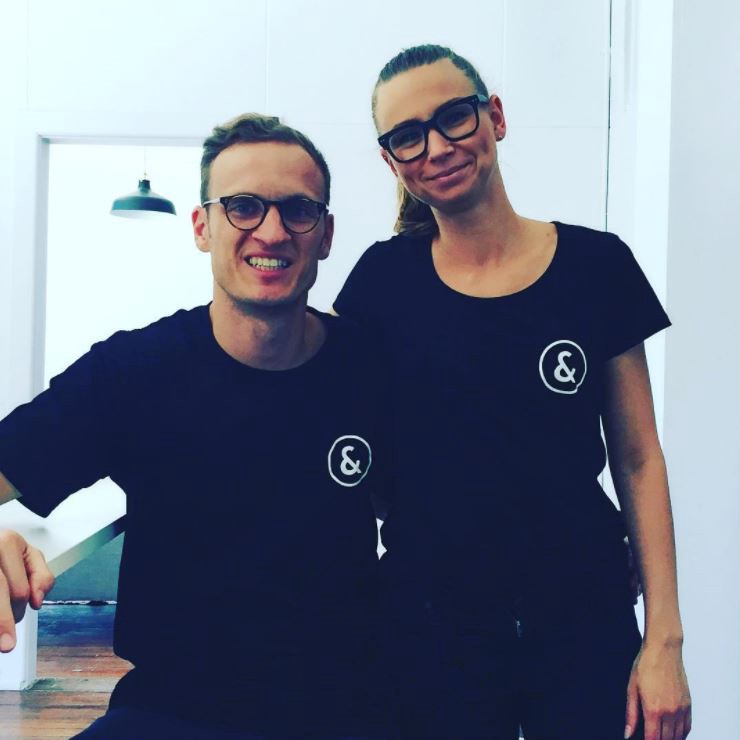 ‍
A big thanks to Harrie for taking the time out to answer these questions! If you haven't already, we highly recommend that you check out YOU & Co.
The 'How Marketers Stay Productive' series asks marketers their tips & strategies for staying productive. Every week we'll feature a new guest and the tricks that keep them working smart. Know someone you'd love to see featured? Email Us.