This week we feature Joshua Belhumeur , Partner and Managing Director of BRINK. BRINK is a creative digital studio at the nexus of art, tech and media. They design interactive platforms, develop creative content and deploy integrated communications campaigns to engage audiences and drive results.
In this interview, you can read more about Joshua's work at BRINK, favorite marketing tools, productivity tips as well as his advice for budding marketers.
‍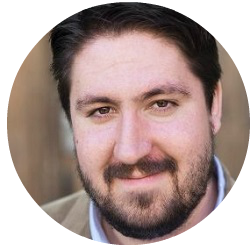 ‍
Your location: Washington, DC.
Your favorite gadget: Alexa-enabled devices. I am obsessed with making every part of my house smart. I'll even be building some custom digital art pieces that can be controlled by Alexa soon.
You start your day with: NPR.
Your favorite time-saving trick: Learn your keyboard shortcuts folks.
Your top 3 blogs you read daily: It's Nice That, A List Apart, Ad Week.
‍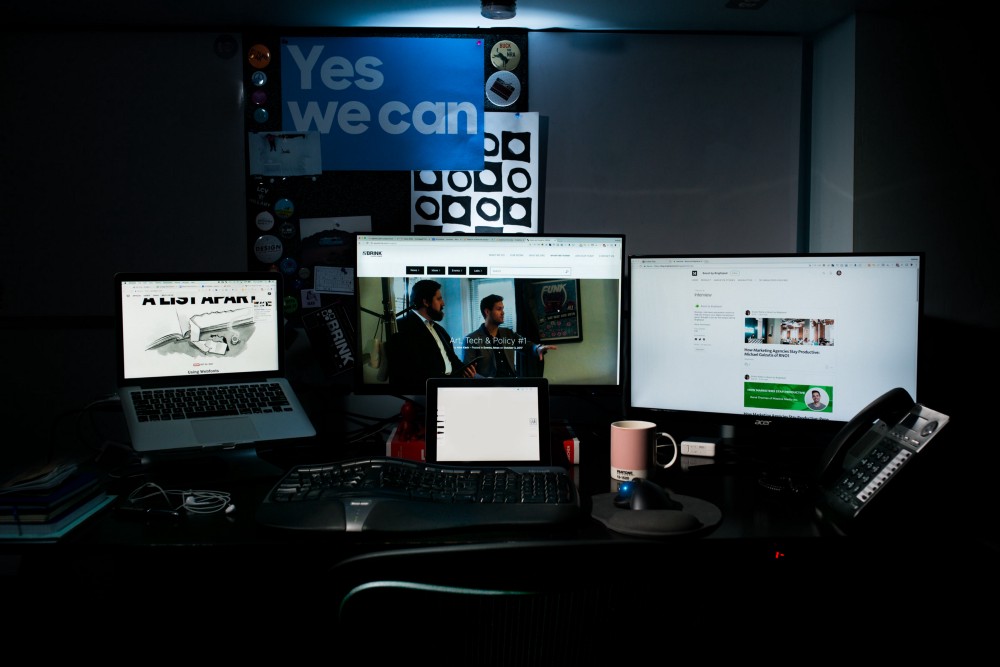 ‍
Describe an average day at BRINK?
The day starts with a review of Basecamp for active tasks and any relevant discussions. The nature of our work is rather chaotic because we are running crisis communications, advocacy and lobbying initiatives alongside our longer term marketing contracts. Projects can change by the hour and with it priorities are always shifting. It's up to our Accounts team to keep Basecamp updated and then leverage our Slack channels to call attention to important changes.
Once up to speed, many of our team members, including myself, consider early mornings to be the most productive hours of the day, so we focus on designing, writing, coding, etc. during that time. We try to keep meetings in early afternoons after lunch, with the exception of quick project regroups when necessary.
We have very few formal meetings. We favor quick huddle ups among relevant team members and written chats with Slack to have regular collaboration and check-ins.
As a Founder/Marketer what are some of your favorite productivity hacks?
I leverage Sortd, which is a Gmail browser plugin, to transform the way I handle emails and govern my personal daily workflow. Incoming emails go into one of 4 columns: To-do, follow up ASAP, follow up later, cool stuff. And I can additionally add stand alone tasks within the to-do list.
This helps me prioritize what gets my attention without letting anything slip through the cracks.
For critical tasks, I usually block the time on my calendar to do them forcing me to think in terms of time rather than to-dos. We have a rule I call "zoning". Announce to everyone else you're going into "the zone" and it's the last chance to bother you. Then close your email, snooze your slack and focus on your task with ear buds in. No distractions allowed. Usually in 30–45 min increments.
As a person who is well-versed with online marketing/ inbound, I'm sure you rely on a few marketing tools to automate your efforts. What are the top 3–5 tools you use?
I mentioned Sortd above for personal productivity. I'd also add Boomerang for Gmail to setup automated email follow ups and reminders. And leverage many great Slack add-ons and IFTTT recipes to try and keep all of your communications in one place. For example, certain Twitter keywords popup in my Slack channel to notify me of opportunities.
Your company has a growing community of users. How do you use this treasure trove of customer insight to power your marketing efforts?
Our engagement strategy includes two main components: creating fun content that shows off our creativity and evolving skills and producing relevant thought leadership pieces. It's the thought leadership pieces that are often shaped by what we see being discussed among our followers and the broader zeitgeist. This is our basic social monitoring strategy: what are people talking about and what unique value can we bring to the conversation? We have weekly editorial meetings to discuss these opportunities and craft our content calendars.
What is your strategy for getting people to your site and then converting them to a customer?
Our SEO is probably our strongest tool right now for acquisition. Where our business capabilities intersect relevant topics, we find the right keywords and craft content around that for our website and enjoy good rankings due to 15 years of building trusted domain authority.
Every page of our website has a lead capture to follow up with email campaigns. We use email to announce events at our studios and share the latest work we've done and thought leadership pieces. We don't do any direct selling on website leads, we just want to remind them regularly of the good work we do so when they are in the market for services they think of us.
On social media, the personal LinkedIn feeds of our senior team members tends to be the best medium for acquiring interest and leads to our site while other social media like Facebook and Twitter serve as more of a branding capacity.
Is there any advice you'd like to give to budding marketers to help them work smart and stay productive?
I would re-emphasize the point about having moments of no interruption. It's too easy to have a slack channel or an email dinging at you every 2 minutes. If you institutionalize rules around focus time you are more likely to be able to pull it off. And always have ear buds and music to drown out the world around you.
How do teams at BRINK have fun at work/ make work fun?
Everyone who works at BRINK is a creative and the number one thing creatives crave are outlets for expression. We spend a lot of our "in between" times spitballing ideas and keeping those ideas in big lists, then in our downtime we work on executing those ideas. This gives us opportunities to make cool stuff that we want to make and have a great time doing it. And the added benefit is we get to experiment and often produce good content for our social media.
A big thanks to Joshua for taking the time out to answer these questions! If you haven't already, we highly recommend that you check out BRINK.
Managing marketing projects shouldn't be chaotic — Try Brightpod for free and start focusing on what matters.