This week we feature Michael Gaizutis, Founder of RNO1. RNO1 is a brand strategy & digital design agency deep-rooted on the west coast, with a global edge.
In this interview, you can read more about his work at RNO1, favorite marketing tools, productivity tips as well as his advice for budding marketers.
‍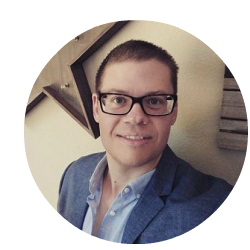 ‍
Your location: San Francisco, Seattle, Vancouver.
Your favorite gadget: Anything with a well-designed UX (Mobile Device, usually).
You start your day with: Coffee…always need more. And, feed catch-up (news outlets).
Your favorite time-saving trick: Calendly (for scheduling meetings).
Your top 3 blogs you read daily: FastCoDesign, Seth Godin, Mashable.
Describe an average day at RNO1?
An average day at RNO1 is playful and productive. We try and stay laser focused on our agencies priorities, while still maintaining a sense of composure…with big-picture thinking of where we want to be, and high-level vision for our team and agency.
As a Founder/Marketer what are some of your favorite productivity hacks?
We've learned the key to great productivity is focus. Focus in sprints. When you block out a window of time that's absolutely dedicated to XYZ task you can get a great deal accomplished: even more than you set out to achieve.
As a person who is well-versed with online marketing/ inbound, I'm sure you rely on a few marketing tools to automate your efforts. What are the top 3–5 tools you use?
Tools are essential. We use everything from: DropBox, Slack, Basecamp, Pulse, GSuite…for Productivity. For Marketing efforts, MailChimp, Highrise/Salesforce can be our best ally.
Your company has a growing community of users. How do you use this treasure trove of customer insight to power your marketing efforts?
It's truly important to know what your customers and users need, want and crave. To know and understand this, in full affect, you have to ask the right questions and frame them in the right way. We try and get inside the minds and hearts of our customers…and influence the ever-changing brand experience and digital design landscape, paving the way for the future.
What is your strategy for getting people to your site and then converting them to a customer?
Channel Partnerships can be a very effective strategy for getting the right users to your site. Try aligning with other sites, providers, businesses and brands that fit into your wheelhouse of what you do: either the technology platforms you build in, or target profiles of customers, clients or users you want to work with and alongside. Channel Partnerships are the key to a winning success formula.
Is there any advice you'd like to give to budding marketers to help them work smart and stay productive?
No matter what, keep your edge and your focus. Your edge makes you unique and different. Never let it run stale, or fizzle off. Focus drives you and empowers you to over-deliver on set tasks and deliverables. When the two tango (dance) together, you win.
How do teams at RNO1 have fun at work/ make work fun? OR Describe one fun activity you did recently that energized your team?
We like to keep it chill and relaxed amongst the everyday chaos. So for us, as a team, this means fun breaks (trips) or day excursions where we can eat good food and drink, check out new places, and indulge in all life has to offer.
A big thanks to Michael for taking the time out to answer these questions! We wish RNO1 all the very best for the work they are doing.
Managing marketing projects shouldn't be chaotic — Try Brightpod for free and start focusing on what matters.