It's the latest addition to the digital marketing lexicon but there is nothing quite new about content marketing. It's only that we have finally acknowledged that there is a thing called as 'content marketing' or what some fancy digital marketing pedants would call 'brand journalism'. After all, you know something called 'content marketing' is important when global brands like Coke, Pepsi, and Red Bull start embracing it and devote sincere time and efforts towards developing insane and some really creative content.
A Wikipedia page has captured the essence of content marketing rather concisely as it notes, "content marketing is any marketing that involves the creation and sharing of media and publishing content in order to acquire customers." That's basically it.
In simple layman's terms, content marketing is nothing but sharing a brand's story in really interesting ways (through content, that is). Such interesting content pieces may either originate from the brand itself or sometimes even from its users, and the latter bit is what makes this whole concept so much more interesting. One more remarkable thing about content marketing is that the 'content' itself can be adapted into a number of formats. This could be in the form of blogs, images, illustrations, fun memes, white-papers, infographics, and what not. The idea is to create such interest in a product through exciting content deployments across the web of digital arena that browsers turn into customers or brand evangelists for that matter.
When I first came across this concept I did not quite find it all that interesting. It's pure marketing, and that's it. But when I studied this topic a little bit further, I understood what the fuzz is all about.
Conventionally, marketing has been a one-way story telling initiative. A brand is presented to its audience through a story in hopes that it convinces people about its qualities, enough to entice them to adopt the brand. That's about it. But with content marketing, the whole domain has been taken to a higher level altogether. Now, it's all about dynamic story telling; it's about 'sharing' stories, about engaging people through stories, and having these people become a part of such stories. It's no more about shooting a mass message but about creating a base to start conversations with customers who can share in your stories and even contribute to them, for that matter. So, imagine content marketing as the engine that's fueled by dynamic brand-consumer conversations and stories. To run the entire journey, this engine needs to be fueled consistently by both the brand as well as the consumer.
‍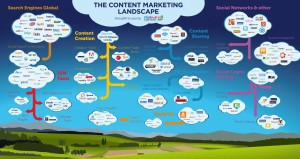 ‍
Let me build a stronger case for content marketing by highlighting the recent initiative taken up by the beverage behemoth Coco Cola. The brand supremo has outlined clearly that the next phase of Coco Cola's growth will come from excellence achieved through great content creation. The company released a manifesto back in 2012 titled "Coco Cola Content 2020", which summaries the brand's creative agenda for its key brands in the upcoming years. The first thing this manifesto highlights is Coke's endeavor to move from "creative excellence to content excellence". Now that's some big testimony in favor of content marketing.
‍
‍
In fact, one of the things that you can rather clearly see in Coke's crusade for "content excellence" is that the brand is trying to go dynamic with its marketing efforts. It hopes to merely ignite conversations and let the content roll out on its own; let them become contagious to a point where they cannot be controlled. And all Coke hopes to do is to act and react to unfolding conversations all year round. In doing so they are distributing creativity and letting people become the creative directors of Coke and its future stories. That's some massive outsourcing happening right here. The whole idea is to have greater connectivity with consumers and have the consumers be an active participant in Coke's journey here onward. This is one consumer empowerment initiative that's global and truly enormous. Impressive and ambitious, right!
So now that we have established how content marketing is the key to future success of a brand, how do we do it? Once again, there are no hard set rules for this. Only a few basic guidelines that most marketers tend to adhere to. Let me share a few tips I found from my extensive survey spanning the web:
Always start by understanding your strategic business goals. Merely jumping on to content marketing bandwagon delivers no measurable outcome. Roll out your content strategy in tandem with your organisation's/brands' strategic goals for the future. In case of Coco Cola, the company started by underlining their goal of doubling the level of incremental sales in the forthcoming year, which further helped them outline a relative content strategy.
Know your audience and their social behavior. Create a content strategy based on where your audiences are (Facebook, Twitter, LinkedIn, Flickr, Pinterest, and so on) and what they do/prefer on social platforms (creative illustrations, Facebook trolls, elaborate blog posts, hash tagging, contests, etc.). This will help you stay relevant to your audiences. The idea is to match their interest with what you have to offer.
Build an interesting brand story. A story by its very nature is engaging and builds an emotional connection with people who participate in it.
Always focus on integrated communication. Remember, your audiences are not limited to one medium. In fact, they are not limited by technology either. This imposes on you, as a marketer, to develop such content which are mutually reinforcing (whether accessed on Facebook or your website) and adaptable across a multitude of technological devices that consumers use today. So, if you plan to tell a story, tell it the same way across all channels.
Ensure you team 'gets' the ideas as well as you do. More often than not you find that the onus of creating content is distributed to a bunch of freelancers with only a handful actually sitting at business end of things. In this case it becomes critical for everyone involved to understand the goals of an activity clearly. I applaud Coke for doing this rather ingeniously. By publishing their content strategy manifesto on Youtube through a fun, illustrative video, not only did they let the word out for PR sake but made their goals noted to all their stakeholders, including employees, customers and fellow marketers like you and me. Now we all know why Coke is doing what it plans do, and somehow we 'get' it. We are sold to its cause. Mission = Accomplished.
‍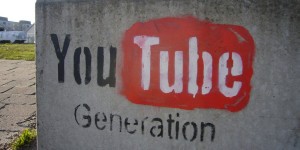 ‍
The thing is, all these tips and strategies are not new founded. We have used them time and again for all our marketing efforts. But the critical thing to note is that for the first time we are spending marketing dollars for something more than what we normally do; we are now starting to use marketing budgets to develop engagements and not one-shot messages. We are outsourcing the entire creative part of it to people; letting them be the creators of a brand's content and stories and in doing so become its eventual evangelist. Therefore, while the basic rules of marketing remain the same the outcomes to be achieved have progressed, per say, and in that the strategies need to evolve too.
Meeta Sharma is an independent writing and editing professional from the digital marketing domain. Loves marketing and everything about it.