One of the things we are taught as a marketer is that customer is god. (And I am not over stating this). We are made to vest our faith in the belief that whatever customer does/is doing/has done is right and we need to map their activities, expectations and pain-points in order to give our campaign strategy the right kind direction, and relevance too.
This isn't all that pretentious as it sounds. In fact, somewhere present day marketers have forgotten these rocks chiseled words. We have become so obsessed with churning out content after content — creating videos in hopes they would go viral, creating amazing articles and blog posts, and attractive website content and widgets. This kind of a marketing organization takes the focus away from customers and directs the spotlight onto the brand instead. The content produced within such as system is reactive, self-absorbed, and low on impression quotient. Nobody wants to be party to a conversation where they are not even being acknowledged. Your customers are no different.
Here's what has happened over the last few years. Gradually, the power of content consumption has shifted into the hands of the customers. They no longer follow the cues suggested by a brand, and instead choose to communicate with brands in their own way, on their choice of mediums, at a time they are most convenient with. Audiences are now in control of brand communication. Not the brands.
Another thing that has happened over these few years is that customers have learnt to ignore messages that pacify — the kind that simply seeks to educate a customer about an offering and directs them towards making a purchase. They crave a good story — one that is inspiring and sticky. And they want to be able to consume it from anywhere they like — on social media, detailed emails or offline messages. Customers crave fluid conversations and not directions.
So how does it play out for content marketing teams?
For starters, content developers and SEO managers need to realize that a brand's survival today depends on the magnitude of its social signals. These social signals are spread over a fragmented digital media and audiences themselves are fluid in their nature these days.
A scattered audience that consumes content on the move across fragmented social platforms puts a massive challenge on the content marketing team to come up with appropriate branding strategy, content strategy as well as design strategy.
And all of this has to somehow come together to provide uniform experiences to the said consumer before one can even start expecting likes and retweets. Phew!
Catering to millennials is a challenge but one that can be managed with some tactical force. And a key to creating and circulating content for such audience lies in the skill of creating non-linear content.
Non-linear content is a complete contrast to the conventional linear communication model. It does not recognize an 'even progression' through which audiences move from one source of content to another as pre-empted. Non-liner content is about snow-balling. It's about making your content present across multiple relevant media channels to serve your restless audience. Such communication can start and end at any point, and any number of times.
Why non-linear content works
1. It is fluid in nature
Audiences do not consume a brand's messages the way they used to earlier. Today's consumers can choose what they want to see, hear and share at any point in time putting them in charge of content consumption. This impinges on a brand to come up with a content strategy that is crisp and malleable; one than be leveraged across multiple touch points. It's all about making your brand available where your audiences are, not the other way round.
2. It helps in brand discovery
A large part of any brand's digital success depends on the kind of social signals the brand is sending out. These signals have to be timed right and amplified at correct intervals. The thing is that search today recognizes non-linear content. Through non-linear content, search engines can easily discover a brand since it can tap into the many social signals being sent out. If your brand can proliferate multiple mediums (beyond the conventional Facebook, Twitter and Google+), such as SlideShare, StumbleUpon, LinkedIn etc., you strengthen your brand's social validity and send out strong social signals for search engines to tap.
‍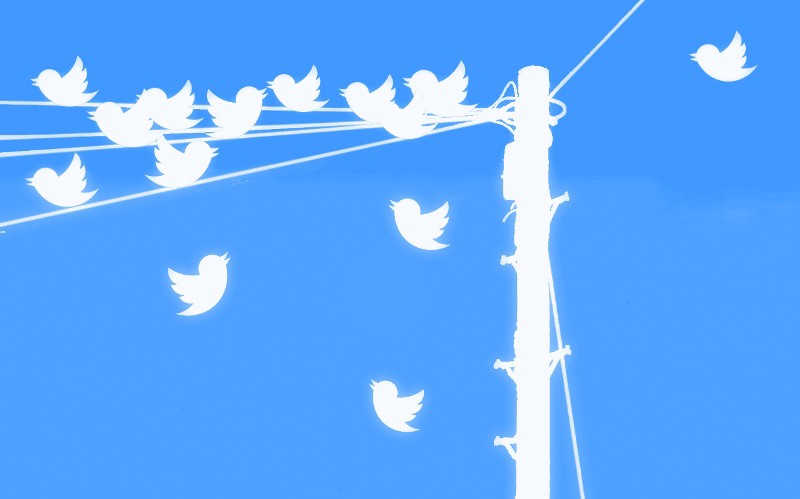 ‍
3. It recognizes multiple touch points in a buying a cycle
Consumers do not follow a linear channel or an AIDA model anymore, when talking of a typical buying cycle. A consumer today goes back-and-forth in the buying channel, sometimes laterally too, when seeking gratifying information on a subject matter. A good communications strategy links a customer's journey that happens both offline and online. It's about making your brand's message available across various touch points which reinforce each other. A good way of getting started will be to think how you approached a purchase decision last time. How many times did you go back-and-forth to seek helpful information, feedback or a helpful review? How did your social network contribute to that purchase decision? What helped in minimizing your inhibitions about the brand?
Non-linear content can win with good SEO
The thing about digital marketing is that it's very tool savvy and there is an application for everything. It is so easy to get consumed by these lucrative tools that SEO managers noose themselves into chasing great rakings and that alone. While that is essential, a more effective way of tacking SEO is by taking on a more pro-brand approach. SEO managers must recognize that they are equally responsible for successfully telling a brand's story. They are brand leaders themselves who are in the business of upholding and strengthening a brand's story across digital media. There is immense power in storytelling and if this factor is leveraged right, it can truly help a brand thrive in all the noise that exists in the cluttered world of digital media.
Meeta Sharma is an independent writing and editing professional from digital marketing domain. Loves marketing and everything about it.