If you are anything like me, addicted to great content, chances are you have signed up for a gazillion newsletters in the last year or so. And why not. All top brands these days are churning out amazing pieces of curated content; some personalized while others more kitsch and nouveau, and all to please me and my interests. I don't hate admitting this, but I love this kind of attention.
I love when I get an emailer from Stumptown coffee telling me that a new coffee from El Salvador has just been made available on their online store and because I expressed interest in a similar coffee last time around, I was sure to love this. Terrain, a landscape and gardening website, writes to me about fun ways I can do up my kitchen garden and it makes for an interesting read every Sunday morning. Amazon keeps me posted on deals of the day and Medium keeps me abreast with latest blog posts people are writing about design because I had expressed my interest in. These kinds of communications make my life easy, by saving me a lot of time to go through these websites one by one for things I want to read, and that's the only way I, the busy modern day consumer, will have it.
Which got me thinking about how I got hooked to newsletters to begin with. Nobody was talking about them till about a year ago, and the only reason I would even subscribe to one was to read a couple of blog posts from people; not brands, but people. But ever since brands have gotten more and more colloquial in the way they communicate with their audiences, the way they have positioned themselves as some kind of story tellers, one cannot help but extend a conscious thought to these modern tellers of (brand) tales.
At the heart of it, brands have grown empathetic towards their audiences, I think. They understand that pushing salesy agenda will only drive a short-term financial goal and no real, long term value unless there is a 'hook' strong enough for a customer to hold on to. This is where great content comes in. Through great content — on blogs, websites, and social pages — brands hint at expectations, promises, and real emotions. Their story makes us connect with them better, enough to even love them.
What is more is that we love this connection and what it shows about us when we express our patronage to these brands — by liking them, following them and subscribing to them. That's the power of great content; it makes people believe in you enough to believe in you for long.
Content marketing is the only relevant kind of marketing left in today's world.
Content creation, however, is just one part of the big content marketing agenda. Distribution plays a key role in drawing attention to the content and its creator.
Newsletters have been the de facto choice for content distribution ever since the days of dot.com and when Hotmail was still cool. It is an uber-effective tool for building audiences and truly valuable audiences, let me add. It may be old-school but the value of the medium has only recently been acknowledged and appreciated as far as building an engaged audience pool is concerned.
For starters, when someone opts in to receive communication from you, sharing with you their most personal asset — the email id — they are extending a privilege as well as permission. Chances are that when you reach out to these customers they are far more likely to want to hear from you, more likely to open your emails frequently, actually read about your latest offerings and blog posts, and someone even going as far as to share it with their network of people via social media. Can you imagine the multiplier effect such an arrangement can generate?
Imagine having written a great blog post, after days and weeks of research. You share it via an interestingly drafted newsletter, sent to your audiences the following Sunday. No games, no sales agenda — just an honest piece of communication about the new post that's up on your blog. The receiver reads it, shares a quotable excerpt via Twitter, the creatively designed banner via Pinterest and the blog itself via Facebook. All this not only drives more traffic to your blog but sets in motion a similar scheme of actions by all the new users who are now coming to your blog. And if your blog real estate is well designed and sticky enough, you should be able to capture their email addresses easily.
Imagine the potential for audience growth!
The success of newsletter depends on great content. And the success of content depends on a great newsletter.
The ability to acquire new readers and potential customers via newsletters is tremendous. But the art of creating a well-written, well-designed newsletter is where the trick really lies. An increase in readership and publishing channels has created a very viable pool of audiences that are eager and looking to connect with great content. And so, in order to be attention-worthy, you need to design your communication real-estate — the layout of your website, the structure of blog page and creative aesthetics of the newsletter — in a way that's appealing and functional.
‍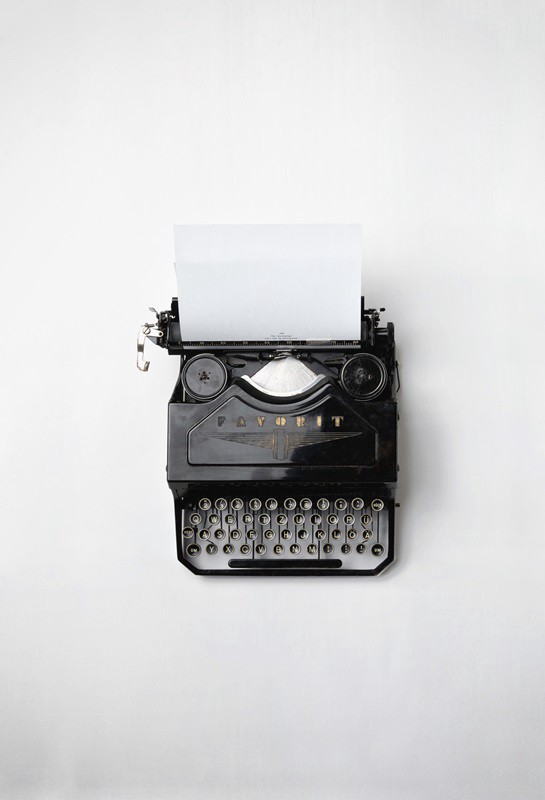 ‍
Think from the point of view of the reader coming to your blog page. Ask yourself about his expectations. Is he looking for an e-book he can download, access to a part of the blog only granted to registered users, or just plain intellectual stimulation. After reading this blog what should he do next: read another post or subscribe to a mailing list that will update him about blog posts that are of his interests? What will make this person want to opt in to my communication? Such empathetic think is the start of a successful communication strategy.
Finally, know that there are plenty of intuitive tools available on the internet that can help you design a great newsletter, devise a targeting strategy, and help build you a mailing list with ease. Once you've adopted a tool, stay sincere, be regular with your communication, and keep to a style. It's that simple.