Picture this.
You've just decided to hire a freelance writer to contribute to your content marketing efforts. Things are looking good :) Your blog has some fresh, new content and your conversions are going up!
Behind the scenes however, things aren't so rosy. Getting freelancers on board isn't always easy. You have to deal with different working styles, sometimes even different time zones and all the headaches that come with remote working.
So how do you make sure the picture behind the scenes is as rosy as the one in front? Well, here are some tips on the effective management of your freelance staff.
Set up a work schedule or calendar
This is probably the first and most important thing you need to work on. Having a clear work schedule in place will save you and your freelance staff a whole lot of trouble.The best way to do this is to sign up for a powerful task management tool that allows you to manage workflows, set milestones and assign tasks easily. For eg. If it's an SEO you've got on board,create a list of actionable tasks with a tentative date of delivery and assign them to your freelance staff. For freelance content marketers or bloggers, the best way is to plan content using an editorial calendar with a 90 day (or more) editorial plan within your task management app.


Help them understand your brand's DNA
Understanding the objectives of your activities and your Brand's DNA is important for freelancers that work with you regularly. Imagine this — You hire a blogger to handle your company blog. How do you think someone with no clue about the aims & objectives of your brand is going to do? Not very well, I'd imagine.


So don't skimp on a conversation involving your brand and what it means. It'll only help in the long run and save countless iterations.


Be careful about security
Having freelancers work for your business is a great idea (depending on the type of role you're hiring for). For instance, you don't have to pay for office space, there's a lesser cost to the company and you don't have to think about one of your employees being overburdened with the work you're looking to outsource. However, security is a massive concern for businesses looking to hire freelancers.


How can you get around the security concern?
Share files securely - Share only the files you need to, using trusted cloud storage providers like Dropbox or Google Drive.
Choose tools with an option for limited permissions:This is an important one. Most tools today have an option to invite people with limited permissions. Explore these options and invite your freelancers accordingly. Eg. Inviting someone on Wordpress as a Contributor (they can't edit or publish any posts)
How does Brightpod make the management of your freelance staff easier
Apart from solving all the task management worries that come with freelancers, there are a few features we've included in Brightpod to make it a whole lot simpler for you to manage your freelance staff. Take a look:
Add freelancers with limited permissions
Like I mentioned above, choosing tools with limited permissions can allow you to add your freelance staff to the tools you usually use, without any worry. Brightpod allows you to do exactly this.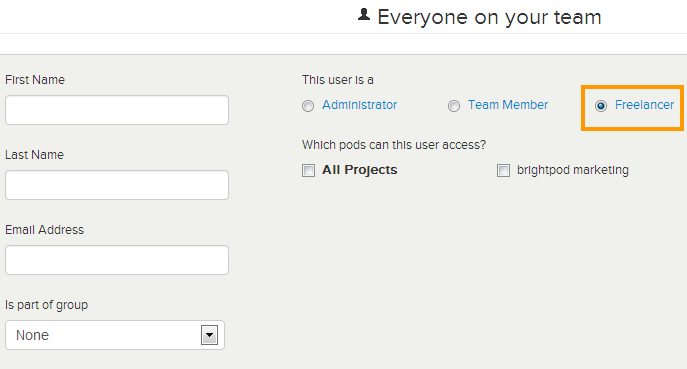 In Brightpod, freelancers can see the tasks assigned to them, upload files and send messages but they can't create, edit or delete any other tasks, files or messages.
2. Use Google Drive and Dropbox
Brightpod is integrated with Google Drive and Dropbox which makes it a lot more secure to share files.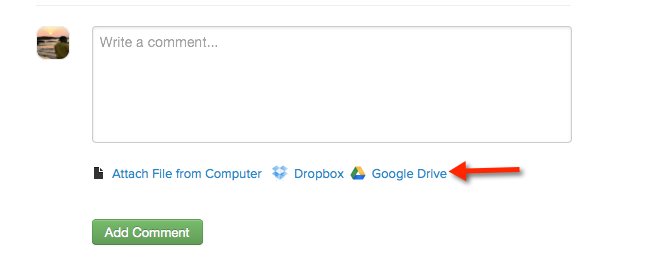 Built-In CollaborationOne of the gripes a lot of teams have is that there are a multitude of tools they have to use for different functions i.e. one for task management and another one for collaboration. However, with Brightpod's inbuilt collaboration features, freelance staff can easily message team members and even attach files for approvals & iterations.
So there you have it. Some of my top tips on managing your freelance staff efficiently.
Does your business employ freelancers? What sort of tools & strategies do you employ to manage your freelance staff better?