There is no doubt that working from home, at the local coffee shop or in a hotel can be unnecessarily loud, distracting, and simply quite boring; inevitably hindering productivity. As someone who is looking to catch up on work while travelling — a digital nomad — co-working offers the perfect solution.
The concept is a fun strategy for location-independent workers and established communities for dreamers, creatives and workers who thrive in collaborative environments. Mostly, low-cost co-working spaces provide a desk area to work, access to fast internet, office supplies such as scanners, fax machines, printers, and usually coffee, tea and snacks.
The heightening popularity
The number of co-working spaces in the world has grown exponentially in recent years. According to the Global Working Survey of 2017 by Deskmag, since 2014 there has been a global increase of 5,500 co-working spaces escalating from 5,800 to 11,300, projected to reach 13,800 this year.
A co-working space is a must for any tech company or innovation hub with budding entrepreneurs, remote workers, and freelancers. Besides renouncing the concept of lengthy lease contracts and conventional office spaces, co-working spaces offer young individuals a sense of work-community; a place to learn from others and gain valuable networking potential.
So, what and where are some of the best co-working places in the world?
The founder of Coworker, Leanne Beesley, led her curiosity to find out more on the subject. Coworker is a reviews and ratings platform that handles user generated feedback on more than 2,000 co-working spaces across 700 cities around the globe. For workers who have the flexibility to work from anywhere in the world, the company partnered with Nomad List to power up the 'where to work' feature for location independent employees.
More than 3,000 participants submitted their responses on what makes a particular co-working space the best place to work in. Business owners and founders from different regions were also asked to elaborate on what their co-working establishments contributed towards the work community.
Based on the user reviews and worker descriptions, here is a list of 9 co-working destinations that you would want to check out in 2017.
Europe
‍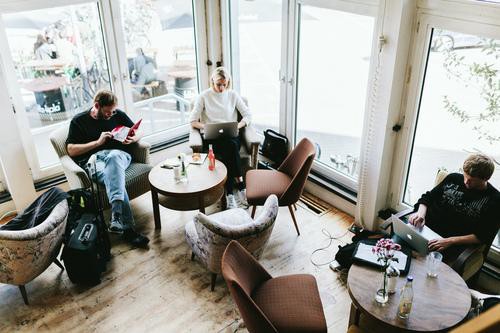 ‍
Just like the independent professional's work stations, Berlin has been working hard to constantly meet the standard requirements. The 5000 sq. metres Betahaus, in the capital city, offers spaces and rooms especially designed to serve multiple work purposes.
Their ambiance ranges from the on-campus, purposeful seriousness to a laid-back atmosphere at a café. There are team rooms, conference rooms, a community space, event spaces varying in size, wood workshop, hardware lab, a cafe and of course, spread-out co-working spaces.
Just remember that whenever you are in and whatever you are in for — whether it is networking, collaborating or developing skills — you will always find a place here that fits your needs; making you push the limits of innovation and get inspired.
2. Co-work central, Portugal
‍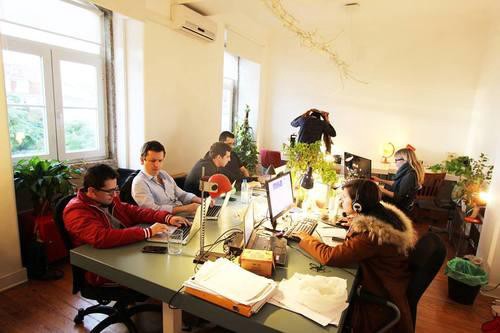 ‍
Situated in the heart of Lisbon, Co-work Central is a hub for independent, creative minds. The company provides not only a desk office for freelancers and start-ups but a wide range of services with the main goal of enabling you to focus on what's most important- the success of your business.
Whether you are a remote worker or part of the freelance 'nomad' list, in need to setup your work team quickly, the central provides flexible office space for all types of users.
3. Utopic_US, Madrid
‍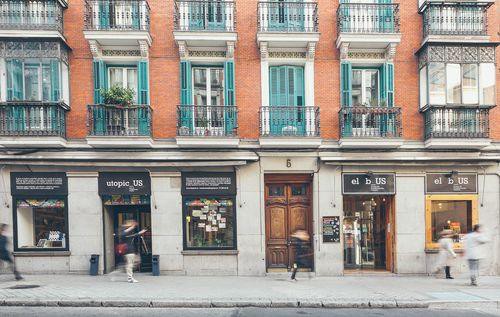 ‍
Utopic_US is a place built for developing ideas, training, and creative and social transformation. It's an ideal place for firms that want to work in a collaborative environment in exchange for products, services, ideas and knowledge. The co-working space is open for all; an opportunity made easy especially for self-employed workers and freelancers.
At Utopic_US, you have higher chances of growing as a developer and business person, feeding on the work ecosystem and connecting online through the virtual platform that the US space provides.
Besides co-working, the place also serves as a host for training schools for photography, design, apps, programming, art gallery, a gastronomic bar and many other transformative projects.
North America
4. Crew Collective, Montreal, Canada
‍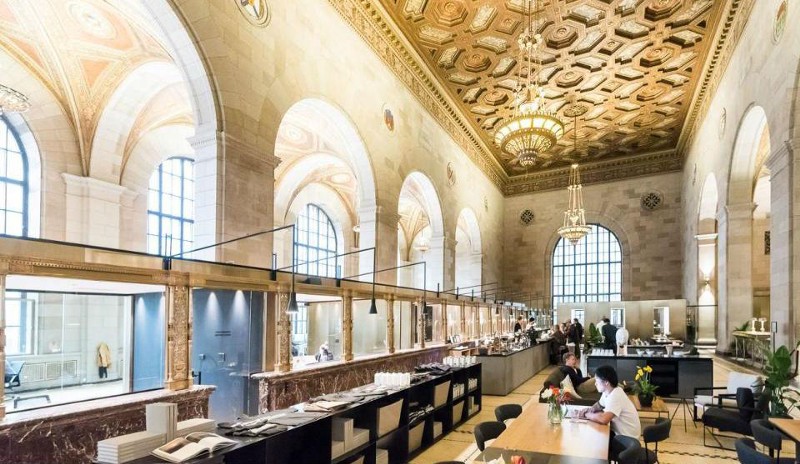 ‍
Crew Collective is a massively stunning, 12,000 sq. ft. co-working space located amidst the former Royal Bank in old Montreal; established during the 1920's. The local architect Henri Cleinge found it challenging to come up with a cohesive theme, separating different ideas, for co-working users, Crew employees, and public café users and meeting room renters. How did it do then?
He facilitated the flow through translucent borders, making most of the original bank teller as a natural partition, coupled with a complex series of glass walls between many areas. This defined the access to reflect the degree of permanency for each group of workers.
5. NeueHouse Hollywood, LA, USA
‍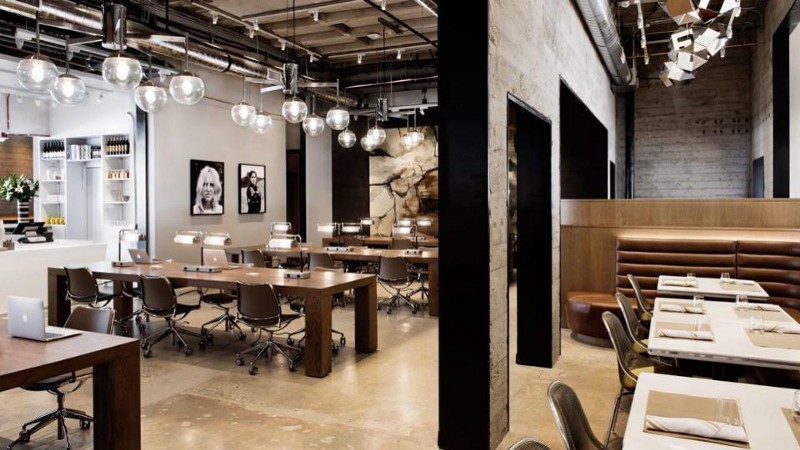 ‍
There may be not enough spaces in Hollywood to inspire the true creative types. But, transporting you to the golden days of 30's Hollywood, NeueHouse Hollywood is a grand seven-storey space with the landmarked 1938 CBS Radio building.
According to the CEO of NeueHouse, Karl Finegan, repurposing of old sound stages and pairing rich Berber textiles and North African decorative elements with ottoman pillows and custom lighting has made the NeueHouse Studio what it is today. The Rockwell Group also helped to create a warm, totally timeless space for business work.
Asia
6. WeWork Weihai Lu, Shanghai, China
‍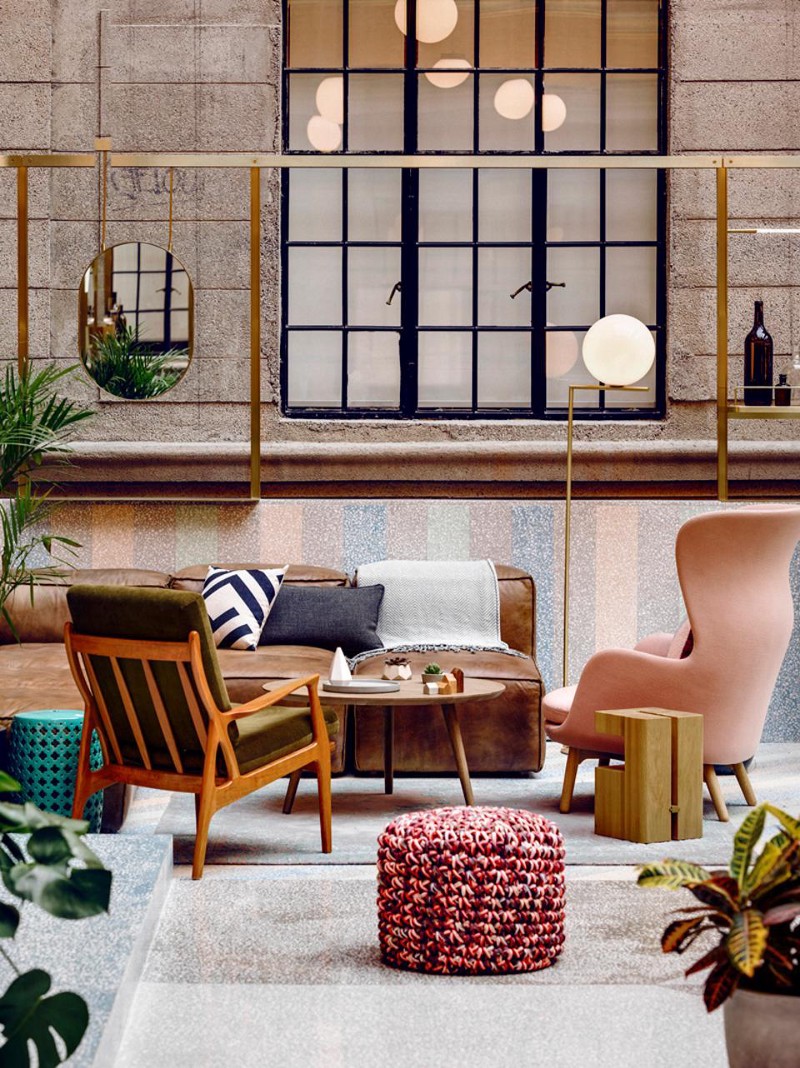 ‍
What was once a factory for opium processing and an artist residence in the mid-2000s has been completely transformed into an extremely stylish branch of WeWork in China.
The 1.36 acre old-London style mansion has been jointly designed by WeWork's in-house team and Limehouse. The architecture consists of a triple height central atrium, boasting of a few key design features.
The Senior Associate and Director of Interior design at WeWork, Ashley Couch, elaborated on how the space has numerous brass fixtures, heritage wood panelling, functioning dividers and stunning Fritz Hansen chairs. There's also a meticulous ivy green staircase to complement the building's red brick.
7. BHIVE Workspace, India
‍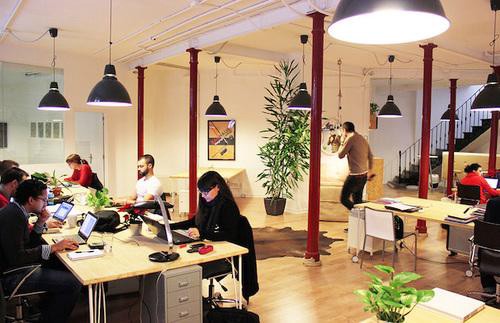 ‍
India's start-up capital, Bangalore, takes pride in having BHIVE Workspace as the largest co-working space in the country. Along with the necessary focus on community and co-working, their hybrid workspaces are innovative office blocks and business centres.
BHIVE provides the perfect ecosystem for entrepreneurs to take their ideas to the next level. The team is constantly working to add value to the co-working community and connect, contribute, collaborate and commercialize their ideas.
South America
8. Urban Station, Buenos Aires
‍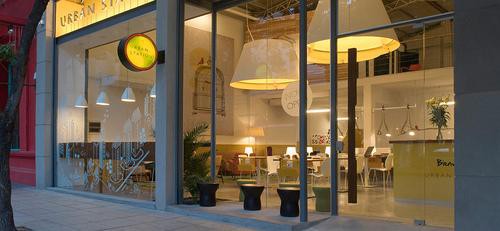 ‍
Similar to any cosmos holiday, Urban Station is the perfect place for mobile-people and anyone who shares the basic idea that instead of being bound to a specific region, there are other ways to work and meet. The main aim of the Station is to create spaces close to people.
They offer the necessary flexible space to conduct meetings, enhance networking and different programmes to help you at every step. The system is overall quite simple: you enter, choose where to sit, log in, get what you like from the coffee shop during the break and just pay for the time you work.
9. Sinergia Cowork Montevideo, Uruguay
‍

‍
This space is the one responsible for bringing together young people, freelancers and start-ups that enhance the new generations of entrepreneurs to create a solid, innovative business model.
Sinergia is especially designed for those who work at home or in cafés; but are aware of the value of collaboration which involves a chance to meet others, having lunch or coffee breaks together, or staying connected through events organized within the space.
In a nutshell
Mentioned in this article are some of the best co-working places that we found across the globe; each one bringing something new to the table. If you think you have a few other suggestions, feel free to share them with us!
Managing marketing projects shouldn't be chaotic — Try Brightpod for free and start focusing on what matters.