Every marketer knows about Hootsuite and Buffer, Google Analytics and BuzzSumo. These tools are essential for entrepreneurs or marketers who are developing their first simple campaigns, but most tried and tested marketers need additional resources to keep their material fresh and their productivity high.
The following new must-have marketing tools allow marketers to develop innovative campaigns, set older campaigns on autopilot, and generally increase the amount of work they can do every day.
1. Quuu
While new marketers struggle to grasp content creation, experienced marketers struggle with content curation, or the gathering of information their customers find interesting. Content curation seems simple ― after all, it requires recycling rather than original production ― but it is exceedingly time-consuming. Searching the web for workable content and presenting it in a practical manner requires hours of labor ― unless you use Quuu.
‍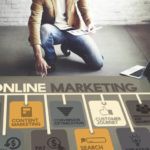 ‍
Quuu allows you to outsource your curation needs. Unlike other curation services, Quuu employs people who scour the web for you, finding viable content and organizing it according to your needs. Through the Quuu interface, you can change the type of content at any time, so your curated content will always feel fresh.
2. Extole
Referral marketing is gaining ground as perhaps the most effective marketing strategy. Already, more than 88 percent of your customers are willing to refer your business to their friends, but only just over 20 percent actually do. Referral marketing incentivizes word-of-mouth marketing, rewarding those customers who spread your message to their friends.
The only drawback is that referral marketing can get complicated, unless you rely on referral program software. Extole is a leading referral services provider, offering exceptionally functional features, including omnichannel reporting, which leverages every potential referral path, and advocate profiles, which attract and retain important influencers. Plus, Extole's program tracker is perfect for refining your program to build a better ROI.
3. Cyfe
Most marketers use Hootsuite for their content management, but there are more than a few problems with Hootsuite's services. For one, for claiming to be a free service, its reports are unbearably expensive, costing $50 for each. For another, it forces you to use its partner services, like Ow.ly, or pay even more for the liberty to use alternatives.
Cyfe is a content dashboard, much like Hootsuite, but it earns higher customer satisfaction scores if not for its fairer pricing but its superior products. It offers all-in-one social media management for scheduling posts, pulling analytics reports, developing SEO strategies, and monitoring brand mentions. Advanced marketers should be running to Cyfe in droves.
4. SumoRank
Though many of Facebook's business tools come in handy, they aren't particularly good at determining which posts are most impactful or ranking posts based on effect. It can take hours (or days) to gather and analyze that data for yourself, unless you have a handy marketing tool that does it instantly.
Using BuzzSumo might be an old marketing trick, but the brand's new product, SumoRank, is relatively unknown and remarkably useful. With a quick input of a Facebook URL, you can understand what types of content garner the most attention, what days and times users most frequently engage, and much more. This tool makes Facebook marketing easier than ever.
‍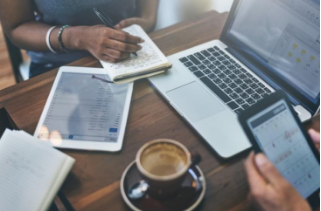 ‍
5. Edgar
Once you use SumoRank to understand your most popular posts of the past, you might consider recycling that content at regular intervals. Reusing old content is smart for a couple reasons: It introduces new followers to your best work and reminds old followers why they like you. The only question is when to schedule posts from the past to optimize your engagement.
Edgar knows the answer to that question. This marketing tool categorizes your topics, analyzes your audience demographics, and automatically shares your most popular posts at the optimal time. Even better, Edgar creates a queue of reusable content, and once a piece is reposted, it is shuffled to the end to avoid irksome repeats that drive customers away.
6. Socedo
Not all marketers can focus solely on marketing. In many startups, marketers also function as salespeople, IT gurus, researchers, and more, which means juggling intricate social media marketing campaigns leaves little time for other endeavors. Fortunately, there are marketing tools that are useful for non-marketing tasks.
Often, marketers are assigned to lead generation, for which they can rely heavily on Socedo. This tool uses keywords and demographic information to scour social media marketing channels for targeted leads. Socedo is the only entirely automated outbound prospecting tools, engaging social prospects while you focus on marketing and ROI.