We have improved Brightpod this month. Here are some small features that we worked on.
Move Tasks - Type less and move tasks around to any of your projects.
‍
No More Lost Invitation Emails - We now allow you to resend invitations not accepted by a Team member / Freelancer.
Manage Clients - Manage your clients better. You can update and remove them from Settings.
Remove Custom Workflows - Custom workflows created by you can now be deleted from Settings.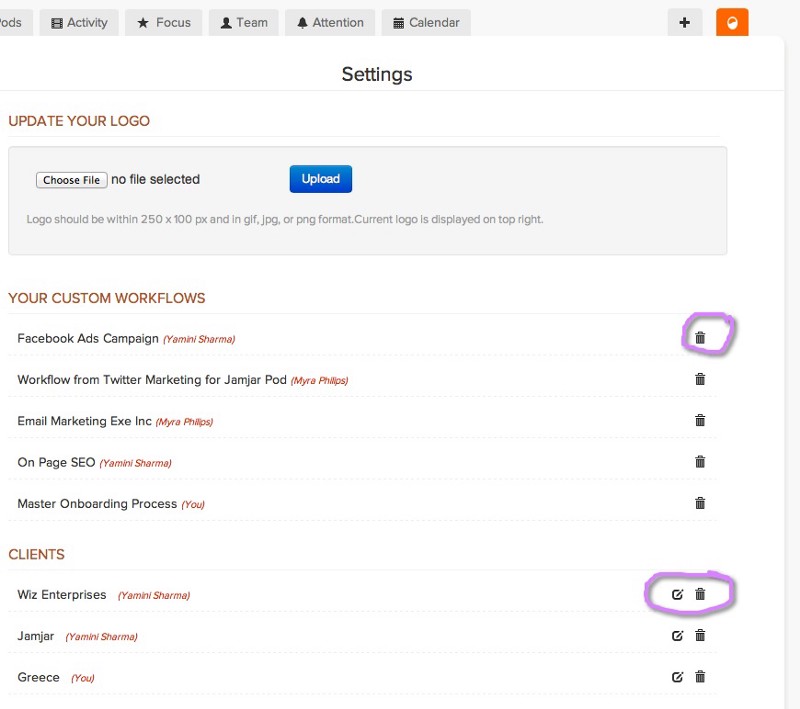 ‍
Files get Google Drive & Dropbox Integration - The Files section within a Pod allows files to be attached from Google Drive or Dropbox.