By popular demand, we just baked Time Tracking into Brightpod and you are going to love it. Time tracking will help you know how much time is being spent on each project.
You can budget time for each project, track time for each task, add custom time entries, choose between billable and non-billable, filter time by team members and even export all your time to a spreadsheet. Here is a quick run through as to how time tracking works.
Every Pod (project) will now have a Time page.
‍

‍
Navigate to this page and start adding time. Each time entry gets logged with a date, the person who logged it and whether it is billable or not. You can change the billable state of the time logged anytime.
‍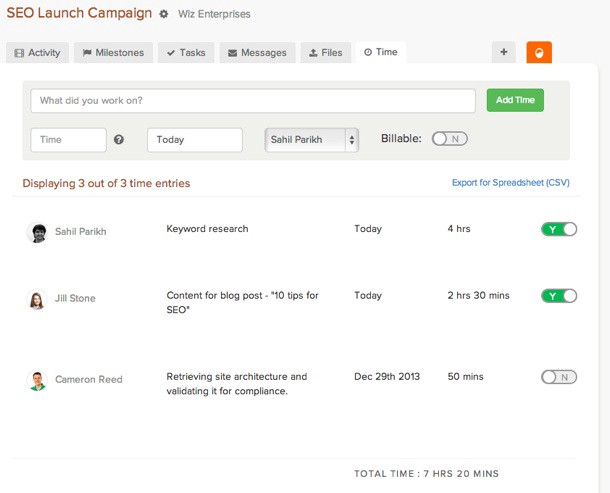 ‍
The side bar will show you a real-time gauge on how much time is being spent vs. the total budgeted time for that project. While setting up a project you can budget the total number of hours you want to spend e.g. maybe, it is a client requirement of not spending more than 100 hours on a particular project. Additionally, you can use the filters to see how much time a team member has spent on this project.
‍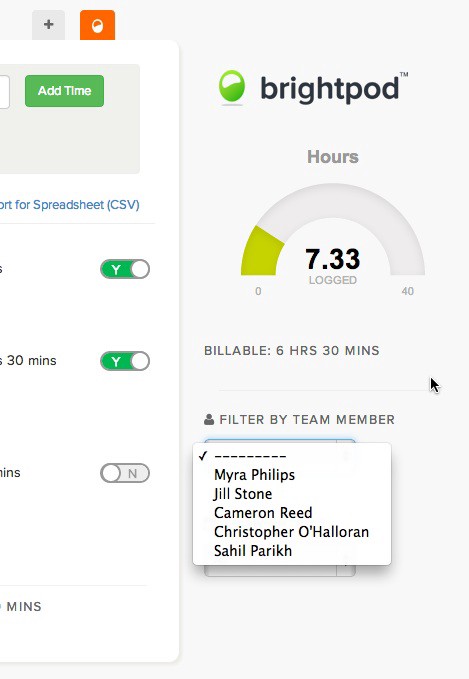 ‍
We give you the option to export all time for a project into a spreadsheet (csv format) so that you can import the data into another app that you use for invoicing.
You can also add time when inside a Task. The time entry shows up within the task as well as on the Time page. Multiple team members can add time to a task.
‍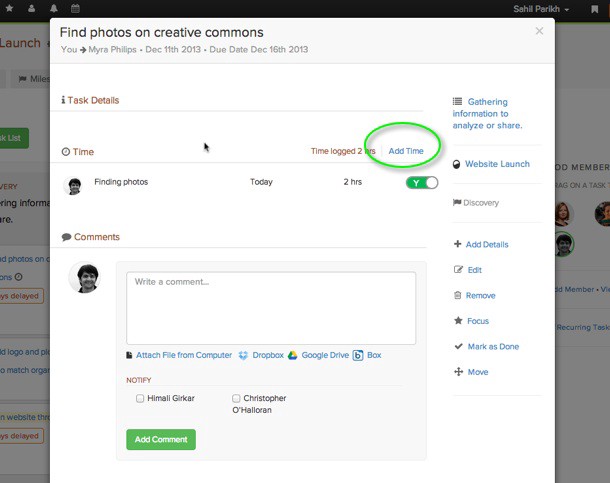 ‍
We have updated the Pods page to show you quick stats on how each project is progressing. Here, the total time has been carefully colour-coded to show you if the total time for that project is going over the budgeted time.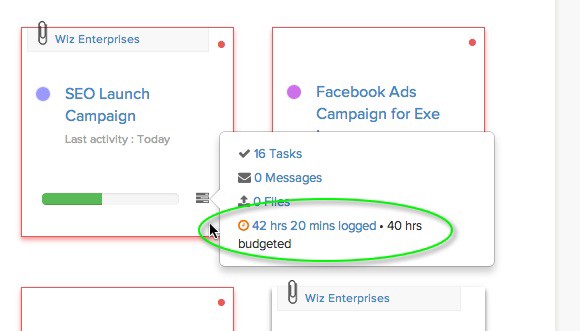 ‍
Moreover, if you don't want to navigate into a project to add time (lets say you are working on project ABC but remember that you need to add time to project XYZ), you can use the keyboard shortcut "shift+i" from anywhere within Brightpod.
‍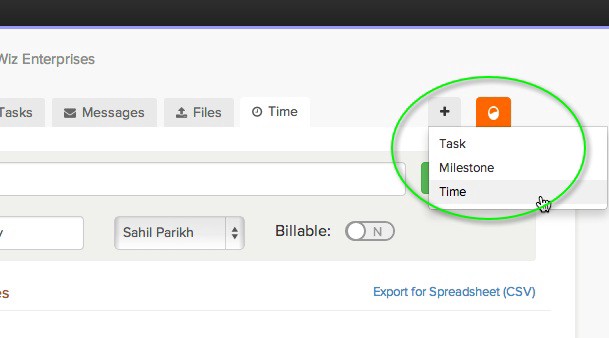 ‍
Permissions — Admins, Team Members & Freelancers
Admins can can view, update and remove all time entries.
Team Members can view all time entries but only update their time entries.
Freelancers can view, update and remove only their time entries.
Turning Time Tracking Off - Best of all, if you don't need time tracking, you can turn this feature off from Settings. By default, this feature will be turned on for all accounts.
Time is money. Track your time wisely in 2014 and Happy Holidays!