One of the things you most frequently pick up at any marketing meetings these days is the term 'growth'. And for obvious reasons, too.
The need of the hour across most marketing-driven organizations is to start thinking 'macro', to aggregate the best revenue generating and brand building ideas from everywhere they pour in, and to build teams that think beyond campaigns and copies.
In my recent stint at a marketing organization, one of that vital tasks that I and the team were signed up for was to help drive the said company's sustainable growth agenda. And as a team, we realized early on that playing by the conventional rules of the game would not cut it if we really had to tear through the noise in the market. What we also realized was that this was a great opportunity for the lot of us to help map a new way of work for the entire marketing team.
It's an intimidating word, sustainable growth, even if you are a seasoned marketing professional. And ours was an outfit that needed to solve for sustainable growth not just by increasing outputs, but by increasing the outputs in a lean and self-sustaining way.
As marketers, the challenge was (and continues to be) to deliver on this very tangible goal and in ways that would uphold values of sustainability through and through. But another good challenge that came as result of this whole activity was that it proved to be a chance for us to improve and define all sorts of new team strategies and work methodologies. A work culture that is future-ready, drives positive results and helps shore up careers. We were excited to become innovators and that's exactly what we did.
Over the last few months, we've found some ground with our many ideas on growth and how we can achieve it and sustain it at scale. One of the ways in which we're looking to do this is by improving the way the marketing team works and here are some of our techniques you can draw from.
Harness the power of global teams
Because the organization [continues] to serve global markets, it was imperative that we get on board people with the knowledge and knack for catering to markets away from our home base. We even went a step ahead to scout for multi-generational talent, most brought in as freelancers and consultants because we realized that a bunch of 28-something marketers cannot fully and reliably understand the sentiments of all age groups. With the help of our new remote teammates, the quality of insights has improved exponentially and we find ourselves understanding our markets in better ways than ever before.
Hire talent that understands your markets the best. Even if this talent is remotely located, the insights you gain make it worth the effort.
Harness the power of connected systems
Because a lot of our work became virtual (with the onboarding of the new remote virtual teams) it became important for us to bring into our work systems tools that could better facilitate work between full-time resources and remote teams. To solve for collaboration and bring in fairness into the way we worked, clearly defined workflows and project tracking tools have come in extremely handy. Especially in terms of maintaining work flexibility, work tracking, accounting, and transparency.
Loop in project management tools to better handle the challenge of collaboration. These tools also help shift focus to things that really matter and cannot be allotted to machines."
Think about building holistic project teams
A typical marketing organization pretty much comprises of a bunch of channel experts and support functions like copy and analytics. However instead of running the entire workforce as a consolidated marketing team, divide the teams into power-balanced, project-based work teams that take up responsibilities of specific tasks and projects.
For our team, we divided the entire bunch into two: inbound and performance. The performance team oversees customer acquisition while the inbound circle was given a clear mandate to drive customer retention strategies. Both teams are driven, end-to-end, by dedicated channel experts and support teams and this kind of structuring has helped roll with tasks smoothly and efficiently.
Holistic project teams are the future of marketing. They deliver results distraction-free and through expertise and healthy structuring.
‍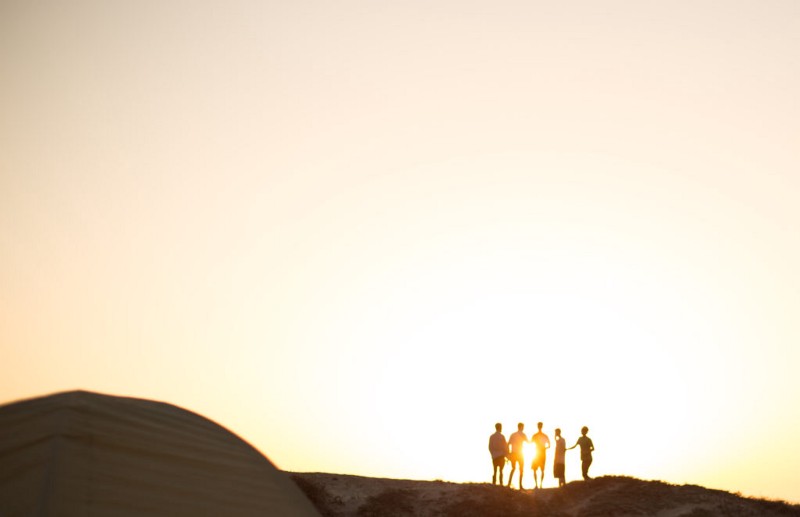 ‍
Turn everyone in your team into brand advocates
To help align the team with the new corporate strategy that involved growing sustainably, it was important that the team could understand and tell the story of the new way of organization convincingly. We rolled out a month-long education program to help everyone understand and come on board with the new way of work, new products and how all of it will help solve our customer's problems. By investing in education, we could better prepare project teams to plan their deliverables.
In fact, we ended up extending the education company-wide and ended up positively affecting the sales team the most. The sales leads numbers have gone up significantly ever since and we are registering an increased number of referrals with clearly described messaging.
By empowering teams with a consistent supply of helpful and timely business information you reduce chances of inconsistencies and drive synchronized outcomes.
These are some of the people-first efforts we have brought into our marketing teams to drive greater, better, and consistent outcomes. We are already registering improved efficiencies in the way the team works and delivers outcomes that are now better tracked and acted upon, often in real-time. But only time will tell how far these people-first strategies take us in helping achieve economic and cultural growth.
Also, it's important to note that these techniques may not be right for all marketing organizations, and so it is important for the leadership to first establish where their organization stands as of today, where it's headed, and how their organizational strategies — regarding talent, target markets and/or tasks — will have to align with the same.