During the last couple of months we realised that people (including us) invite their colleagues to Brightpod and immediately start planning, delegating etc. So, if I am setting up a new project for a client, here is a typical flow…
1. Setup a Brightpod account
2. Add a Pod
3. Invite a team member
4. Start adding tasks to the Pod and assigning some of them to the team member.
Up until now, you couldn't do point #4 because the team member has NOT accepted the invitation and hence NOT been added to any of the Pods. This often broke the flow of things. I felt the frustration too when we hired a new person to take on marketing and I wanted to plan our weekly campaigns but couldn't assign anything to her.
We have improved the way this works now.
1. When you invite someone you can add him/her to any of the existing Pods.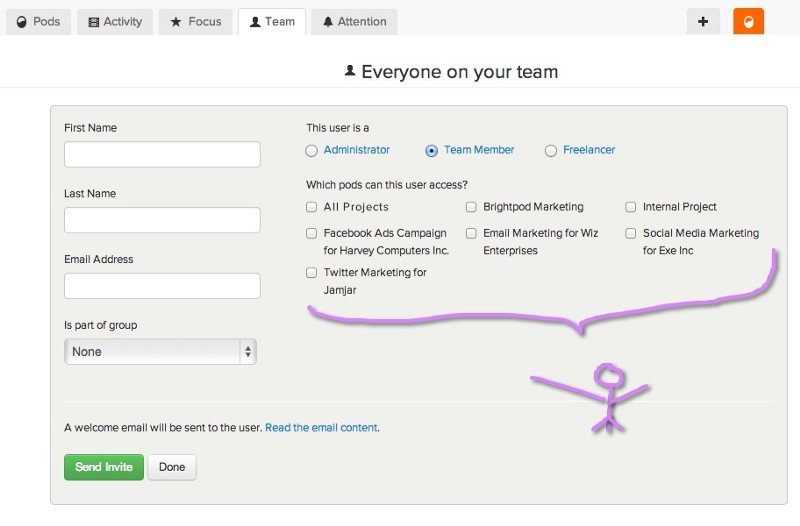 2. You can then start delegating work to the person even if they have not accepted the invitation.
3. No emails will be sent to the person if he/she has not accepted the invitation to join your team on Brightpod.
4. After he/she accepts the invitation any future email notifications will be sent.
This should help you plan better :)