We released recurring tasks today!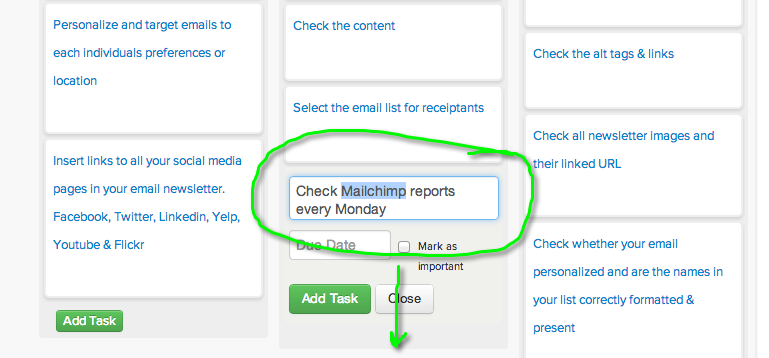 Becomes…

Recurring tasks lets you repeat tasks. Create a task followed by "every" and one of the following: day/ week/ month/ year/ Monday/ Tuesday etc.
For example: Check Google Analytics every weekSend clients reports every MondayPublish an editorial calendar every month
Brightpod will do the rest to remind you :)
Enjoy!