As always, we squashed plenty of bugs, optimized code, made small tweaks to the UI, and introduced caching to parts of the web application. Here are some new features and enhancements you should know about…
Completed Pods
You can now mark a pod as "complete" from the pod settings page. These Pods will not show up on the Pods page and can be re-opened again. Completed Pods count towards your total Pods allowed in your account. The Admin can access completed pods at any given time. You can even generate Insights for completed pods.
‍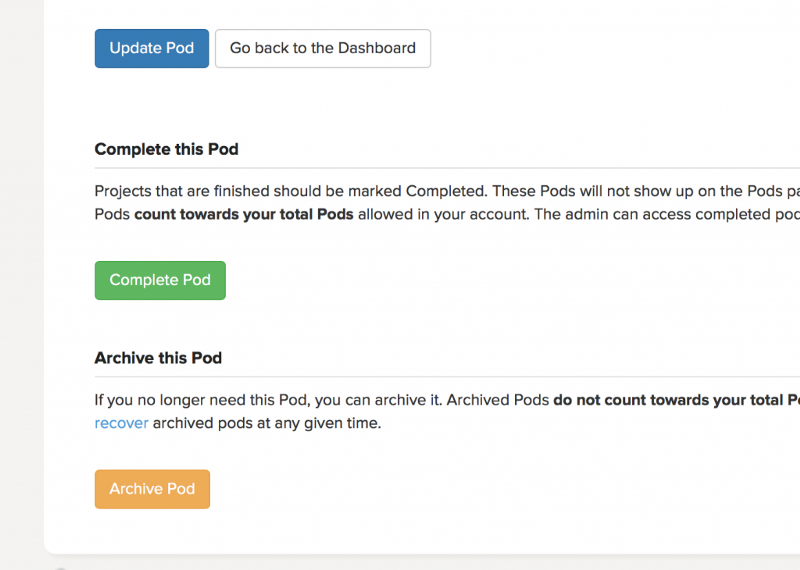 ‍
Copying Task Lists
You can now copy a task from one pod (project) to another. This is great when you want to move part of a process to another project but don't want to create an entire Workflow.
‍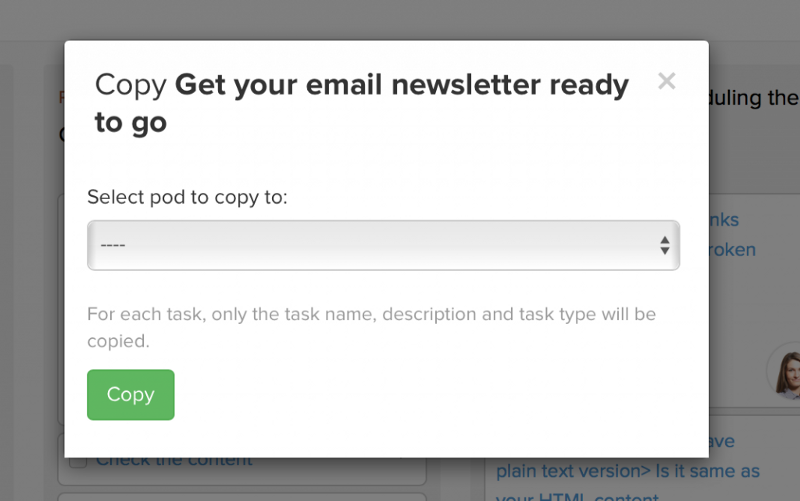 ‍
Milestones Page
We updated the design of the Milestones page recently. You can now drag and drop milestones to change the order in which they are listed. On the Tasks page, you can even click on a milestone name to filter the page to only display task lists which belong to that particular milestone.
Dropping Support for Languages
We have been debating this for a while and are finally dropping support for all languages except English. Almost all our customers use English and maintaining Brightpod for all other languages was becoming cumbersome, slow and we were just not doing a good job about it. If you were using Brightpod in a language other than English, the app will continue to work with the language text translated before today. All new features and updates will only support English language.