In the last few months we squashed plenty of bugs, re-wrote code, and worked on a lot of improvements in Brightpod. Here are some new features and enhancements you should know about…
Copying Tasks
You can now copy a task from one pod (project) to another.Also, tasks can also be copied to a different task list within the same pod. Brightpod already have a "move" function but "copy" now makes a copy of the task :)
Filters
1. Since you can tag your tasks with a "Task Type" and a "Current Status" we have also introduced these as filters in Insights. You can now search for all tasks of type blog posts that are overdue in the last 3 months. Or, you can search for all tasks that are published by someone for a particular time interval.
‍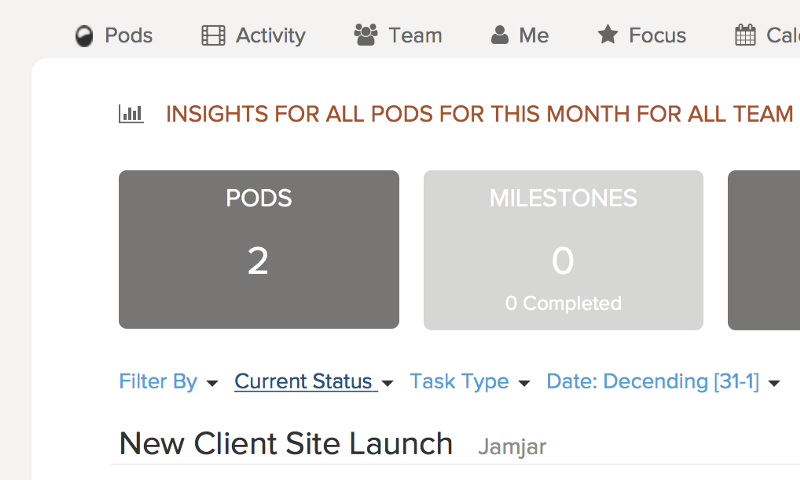 ‍
2. Pod listing on the Pods page can now be sorted by Due date.
Lost Internet Connectivity
We now let you know if you have lost internet connectivity while using Brightpod. Disable your internet connection and give it a try.
‍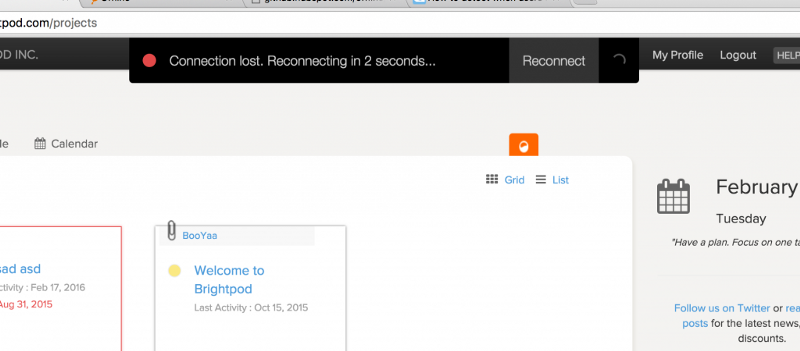 ‍
Explaining RSS
The RSS link on the activity page now does a better job of explaining what is RSS and how one can subscribe to it.
Pod Progress
We disabled the Pod progress bar last year due to performance issues. It is back now.
‍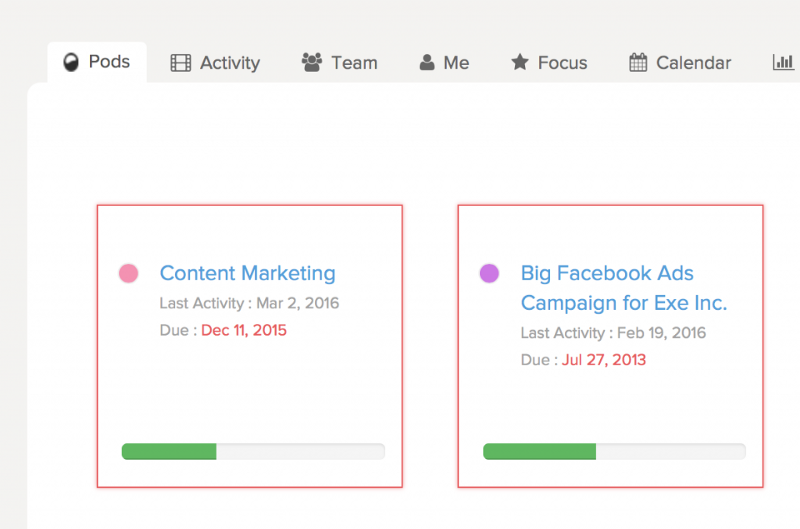 ‍
Preview Files & Images
You can now preview PDF and image files before downloading them.
Task Description
Task description now remembers your changes if you accidentally close the task window while updating the description.