Here are some new features that we launched this week…
Harvest Time Tracking Integration
Harvest is a one of the most popular online services for online time tracking and invoicing.
A lot of you'll use Harvest to track time and had emailed us for an integration with Brightpod. So, here it is. You can now switch off Brightpod's Time Tracking from the Settings > Enable & Disable Features and use Harvest for Time Tracking.
‍

‍
If Harvest integration is enabled, all time related features in Brightpod will be disabled i.e the Time tab and being able to generate time report from Insights.
‍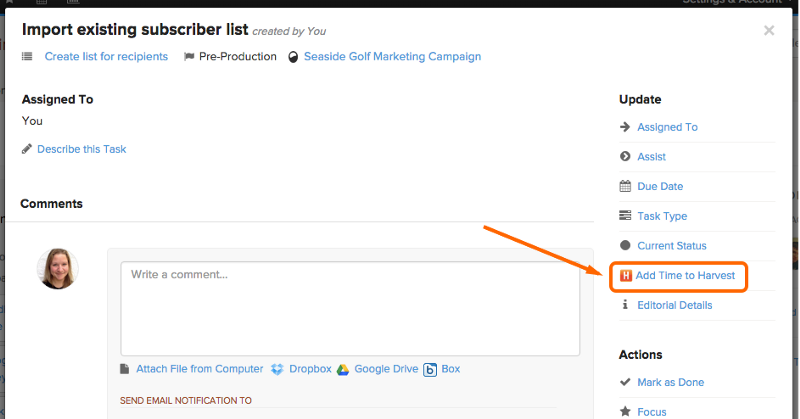 ‍
You'll see the Harvest icon on the Tasks page. Clicking on the icon will allow you to either start the Harvest timer or manually add time to the task. The task name and the time will then be sent to your Harvest account.
‍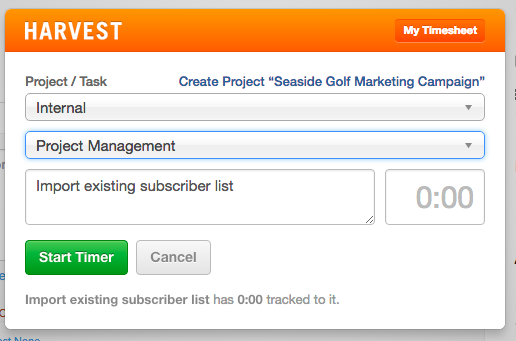 ‍
Faster Page Loads
We recently identified a function in our system which made multiple calls to the database for information which was already available. We have fixed this issue and so Tasks and the Activity page should now load much faster.
Improved Email Notifications
When you add a comment, we let you choose to notify specific people in your team. These people will receive an email stating that you have added a comment to a task. What if the person you are trying to notify has1. not yet accepted the invitation to join Brightpod.2. disabled email notifications.
In either of the above scenarios the checkbox available to select the person's name will be disabled. This way, you don't select a person, send the comment and then wonder if the person has received the email.
Who Was Notified?
While we add new features to Brightpod we also feel that existing features should become smarter.
After a comment is added, the next time you open the task, we'll display the name of all the people who were notified about the comment. So, now there is no guessing on who received the email.
‍

‍
Other Improvements
The Me page now displays the Task Status next to each of your tasks.
You can now filter the tasks on the calendar by custom task types.
As always, you can keep a track of all changes to the Brightpod system by visiting the Changes page from the top right corner of the app.
Have a great weekend!