Some of us here love keyboard shortcuts for common tasks especially when we use Gmail. Hence, we thought of building a few keywboard shortcuts within Brightpod right from the start. Here are 3 of them that you can use right away once you log in:
shift + t = quickly add a new task
shift + m = quickly add a new message
shift + d = quickly add a new milestone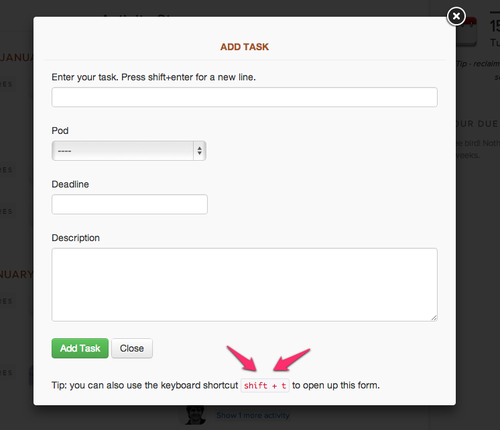 Enjoy! Ping us if you want more keyboard shortcuts while you work better with Brightpod.