You may have read way too many blog posts and articles on how social media can help you grow your business, find new customers, engage with customers, and so on and so forth. But let me tell you that reality cannot be far from this. All this hoopla about social media being the ultimate 'go-to' promotion strategy comes with a lot of fine print which many businesses, including ecommerce ones, tend to neglect.
I will admit to a few things:
One, social media is a great universe to tap. There are more than a billion people on it and if you cannot make there, where else can you do it?
Two, social media makes it possible to reach out to your prospective customers in a highly targeted way. There are plenty of metrics and customer data across social media that can help you get picky with your targeting strategy.
And finally, there is room for extensive creativity. It's an all-in-one medium that supports static, dynamic and audio-visual creatives effortlessly.
The truth about social media and its relationship with ecommerce
Typically, ecommerce companies tend to believe that a successful social media strategy will lead to increased website traffic and resultantly cause an increase in sales. This is ideal.
In reality, the situation is often contrary to this expected 'ideal turn of events'. And I blame the expectation, not the medium. I cannot stress the following statement enough:
Social media does not drive sales; it helps direct eyeballs to the actual point of sale
Understand that social media is a social channel, and not a commercial channel. By its very nature, the medium is oriented towards providing a social experience — an engagement or a conversation at the very least.
If the scale of your business is small, and the number of audiences you are engaging with on social media is equally so, you cannot expect that a Facebook or a Twitter will successfully inspire sales in such a limited universe. Instead, focus on how you can build a stronger community of audiences who favour your brand, who will talk about it and talk with it. Social media snowballing is an ideal goal to aim for when just starting out. Sales will eventually follow.
‍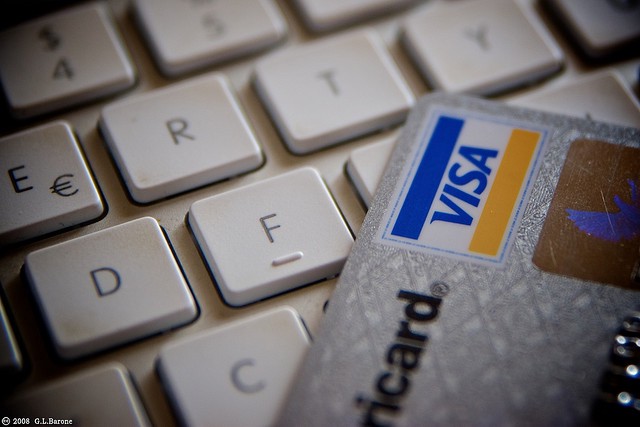 ‍
3 productive ways in which e-commerce companies should work with social media:
1. Establish your brand's social purpose
First and foremost, determine what your brand's orientation is. By orientation I mean what is it that the brand will offer or try to stimulate in you through its content. Here's a simple list you can work with:
Sales promotion orientation: Being oriented towards 'sales promotion' works like a charm when the product you are selling is very low on economical investment — let's say when you are in the business of selling gift cards or cell phone recharge coupons. When your product does not require much thought and analysis, you can opt to be promotional in your content strategy and go all out with posts about discount coupons, latest offers, season specials and things like that. Being informative is an indulgent choice, and one you can happily discount.
Entertainment Orientation: If your brand is characteristically fun and appealing to the young, let's say you run an online business that's into selling comic books, go all out by being exactly so on social media. If your brand stands of entertainment of some sort, entertainment is what your customers ought to get from their social interactions with the brand. Bring entertainment and a certain class of humour across all your content — be it blogs, contests, visuals, text, videos or sales promotions. It's important to remain active and exciting when working with such an orientation.
Educational orientation: When you are trying to sell a high involvement product which is, in general perception of people not really so, let's say an exclusive range of specialty tea, chocolates or wine, it is always advisable to sound 'informative' and look the part. When trying to raise the perceived value of something, customers will tend to trust a credible name; someone who they perceive as being an authority in the domain and someone with a distinct personality that reeks of sophistication and certain class. Only then will the perceived value surpass the objective value of the commodity. Thus, an ideal social strategy should stem from first establishing the personality of a prospective customer and building informative yet striking content appealing to them. Instructive blogs, classy visuals, 'how-to' suggestions, etc. tend to work well for such products. In fact, social endorsements by experts in the said field are an excellent promotional strategy for such brands.
Class orientation: For luxury products, let's say a designer label or an expensive bespoke commodity, social media strategy takes on a whole new angel. The whole purpose for a brand in this category is to stand for something really aspirational and that's it. It doesn't even have to spark conversations at times. All it has to do is show up looking all fancy and elegant, and the job is done. The promotions have to be very subtle but very striking, awe-inspiring, and ambition-driving in nature. Simple, elegant visuals work best for this category of brands. One can also play around with informative content, let's say a blog series on 'choosing the best so-and-so' or 'how to take care of the said product'.
2. Watch out for details when designing content
When ecommerce firms are just starting out, it is important for them to set a tone for their business — establish what it stands for and what the attitude is going to be — and incorporate these personality traits into every piece of content that goes out on social web, be it text or images.
For larger ecommerce brands, it's all about upholding and maintaining their set personality traits. Eventually, it becomes a muscle tuned function to churn out perfect pieces of content. But let that not make you complacent. After crossing a certain stage, the onus lies on a brand to innovate so that it remains fresh and exciting.
3. Consistency should be your best friend
One of the biggest mistakes ecommerce companies, especially those who are starting out fresh, make is to not communicate their goals and strategy across all team members. If every team starts fending for itself, consistency of outcome is lost. And it's the end user experience that gets affected.
I recommend using editorial calendars to plan your content strategy well in advance. It is, possibly, the most basic and yet the most crucial tool a community manager can invest in to keep the team updated about what's coming up next and what needs to be done for the same. Great for staying ahead of the schedule.
Meeta Sharma is an independent writing and editing professional from digital marketing domain. Loves marketing and everything about it.