When you're trying to make a small business popular, you know that its success depends on your marketing efforts. You want to attract a huge audience and you need as many conversions as possible. Most of all, you're focused on developing the online reputation for your brand. You want people to hear about it, and the internet offers great chances for gaining recognition.
Email marketing is still going strong. People want to subscribe to email lists and get special offers from the companies they like. Email marketing is important because it helps you increase not only the sales, but the loyalty from your clients as well. This strategy will generate leads, which is exactly what a small business needs.
‍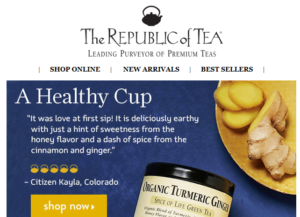 ‍
The right tools make email marketing easy. I'll suggest the 10 top tools for email marketing, so you can choose the most suitable ones for your type of business.
This is an email marketing platform that combines different tools and features. Thanks to them, you can create smarter, effortless email marketing campaigns. You get a nice template editor, which lets you create beautiful messages even if you don't have design skills. You can segment the contacts according to their location, online activity, and social data.
This is one of the most popular email marketing tools out there. Over 14 million people use it to grow their businesses. It's perfect for a small business, since you don't have to hire a designer to craft the emails; the platform gives you great templates. With this tool, you can automate the delivery times based on the recipients' timezones. No one likes getting notifications in the middle of the night. Thanks to MailChimp, you can avoid causing that discomfort to recipients from other timezones.
This tool is aimed at professional bloggers, but it's suitable for any small business because it delivers targeted emails focused on content. The strength of this tool is simplicity. You get powerful, but easy-to-use automation and tagging features. You keep the human element thanks to ConvertKit, since it encourages you to put content over design.
When you take a look at successful email marketing campaigns, you notice one thing: they have appealing design, but the content is what gets your attention. The point of sending emails is to encourage the recipients to check out the offer at your website. The only way to do that is through smart content.
‍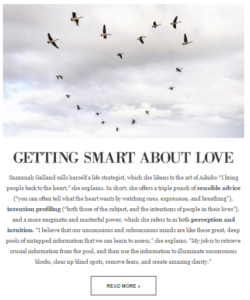 ‍
If you don't have what it takes to write that content, you can easily solve the issue. Essays Scholar Advisor is an online platform that connects you with professional writers and editors. They will follow your instructions and you'll get the content you need.
This is a beginner-friendly email marketing tool that makes you look like a real pro. The templates are cool and you get tons of options that help you find the right format for your message. Everything works with the drag-and-drop method, and the design is mobile-responsive. You'll send pretty emails that will be accessible to anyone. The best part is social integration. You can automatically promote the same messages on Twitter, Facebook, and other platforms.
With this tool, you can grow and segment your audience without any limitations. It has great feedback from its users, who are happy with its performance and the results it helps them achieve. The free plan gives you 9,000 emails per month. Although this plan doesn't give you all features and comes with SendinBlue branding, this is an offer you can't ignore.
This is another email marketing tool that's suitable for small and fast-growing businesses. Your target users will get personalized email campaigns that enable you to convert them into paying customers. You'll control the appearance of the messages, as well as the time and date of sending.
The moment you land at this website, you'll notice that it's cleaner and simpler than most other options on our list. That's what makes it different: it helps you develop clean email messages for your marketing campaign. They will look good on any device. In addition to emails, GetResponse provides tools for building cool landing pages. Plus, you get features for automating the journey of a customer based on their behavior and data.
This is not an email marketing tool per se, but it can definitely help you improve the quality and clarity of the campaign. It's an automated editing tool that shows the imperfections in your content. Try to improve the readability score and get rid of complex structures. The tool will show you how.
This is a really popular email marketing service for small and medium-sized businesses. You can easily connect it to different platforms, including WordPress. You get everything you're looking for in email marketing software: easy-to-use templates, tracking with detailed insights, autoresponders, and list management. AWeber offers great support for its users, including live chat, email support, and live webinars that teach you how to use the tool to its greatest potential.
You don't have to use all these tools for your email marketing campaign. However, you got nice options to check out, so you'll discover the perfect tools for your particular business. Do you have other recommendations? Do share!