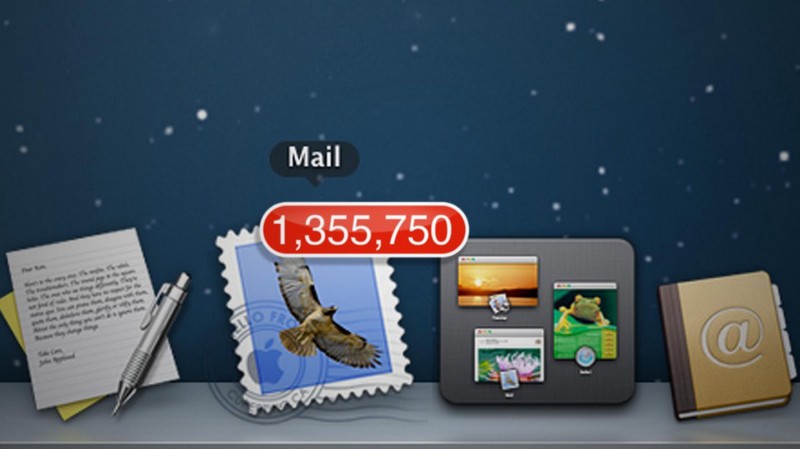 Hi, my name is Daniel, and I'm a recovering email addict. By this, I mean that I do email-related things that I know are incredibly unproductive, but I still do them anyway — just because.
I check my email first thing in the morning, and last thing before I go to bed. I check it once every 5 mins, clicking the refresh button and hoping to see something interesting pop in and spice up my day.
Gladly (or not), I know I'm not alone in this. A study by Apex Performance revealed that we're looking at our email about once every 20 minutes, and more than half of the employees surveyed check their inbox more than 11 times a day. In short, we're spending a lot of our work time looking for a ping in that inbox.
Unfortunately, email is here to stay, at least in the near future. It would certainly take something special for some 2.2 billion users around the world who are still currently busy surfing email traffic daily to drop email altogether. In fact, mobile email accounts for up to 70% of email opens, and since our smartphone is literally on us all the time, this means we're only going to be checking our email even more. It has, indeed, become our favorite activity to do on the smartphone, as this graphic shows:
We can, however, make lemonade with the lemons in hand by hacking our way to email productivity. Disclaimer: some of these might work for you, some might not; personally, I'm still mixing and matching my way to email productivity as well, and I encourage you to do the same. Carve out your own path to email ninja-hood.
1. Limit yourself to 5 sentences. According to Guy Kawasaki, "Less than five sentences is often abrupt and rude, more than five sentences wastes time". If you are still afraid of offending the recipient, add in this text at the end as a disclaimer:
— — — — — — — — — — — — — — — — — — — — — — Q: Why is this email five sentences or less?A: http://five.sentenc.es
2. Get to Inbox Zero daily. The more messages there are in your inbox, the more of your brain resides there. Clear it out on a daily basis.
‍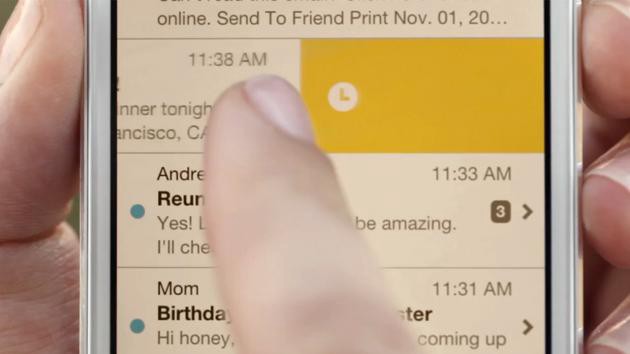 ‍
The much-reviewed Mailbox iOS application works wonders towards this end by allowing you to defer email simply by giving it a short flick to the left, which then gives you several options as to when to defer to.
3. Keep creating filters for noisy, frequent, and non-urgent items. What I do in Gmail is to create a filter that automatically archives all emails that are sent from certain senders, and voila! my inbox is junk- free.
4. Turn off automatic email checking also known as push notifications. It cuts into your focus and flow while working, not to mention drains your phone battery.
5. The same goes for notification sounds and alerts. Shut them off.
6. Instead, you should gather your email activity into batches. Read and send what you need to within a certain time constraint, and then get back to work.
7. If you are using Gmail, make full use of Multiple Inboxes. Here's a guide on how to set them up. With Multiple Inboxes, you can confidently delete or archive messages knowing that important messages are safely stored in your other inboxes. The following are a couple of ways to organize your inboxes.
8. Use Lifehacker's Trusted Trio, which is made up of three folders: Archive (for closed messages you may want to reference later), Follow Up (for messages to do something about and respond to), and Hold (for messages you're waiting on someone else to get back to you about). For Gmail, archived emails are instantly saved in "All Mail", so it would just be the Trusted Two. I personally use Action Required and Hold as my two folders, together with Gmail's archive function.
9. Or, you can choose to use 99u's Action Method to organize your inboxes instead. This system is made up of 4 labels/folders: Action Steps (tasks that need to be completed within 24 hours), Backburner (tasks that require review or non-urgent follow-up), Delegated (tasks that require a response/action from someone else), and References (for non-task-oriented emails).
10) Have a set of actions in mind, and move through your inbox quickly. In Michael Hyatt's words, "Don't get bogged down, keep moving". Use the systems outlined above to keep moving forward, and let filters take care of non-essential items.
11) If you can reply in under 2 minutes, do it right away.
‍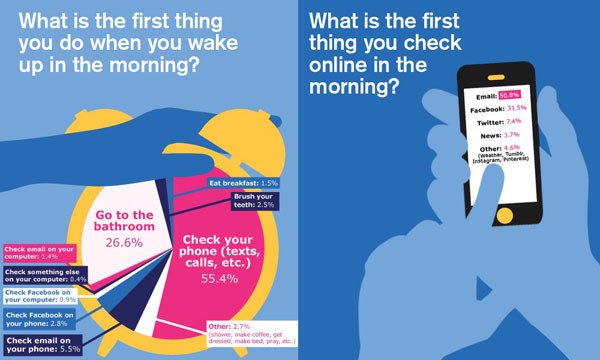 ‍
12. Never check email first thing in the morning (oops) because it will shift your priorities. Go to the bathroom instead.
13. If in doubt, archive — and don't think twice about it.
14. Avoid chit-chat over email.
15. Move your email application icons somewhere where it won't bother you — you control when you check your email application. Sahil Parikh, founder of Brightpod, literally places his Mailbox application icon on the second page of his smartphone.
As with all habits, the beginning is going to be tough, but as you get the hang of it, it will eventually become second nature to you. Just don't give up at the start — plow through your current emails, get your system in place, and keep at it. You'll find immense satisfaction surveying your empty inbox, and redeem countless hours of work in the process.
Daniel Tay is a Content Strategist at Zopim, Editor-in-Chief of We Are Spaces, and sometimes freelance writer / editor. His byline can be found all over the web, but his home is at danieltay.me.