I have been a part of the digital marketing domain for almost 5 years now and I still get overwhelmed by the sheer scale and scope of technologies that canvass this domain. Every other day a new piece of technology gets introduced, promising to improve customer reach and engagement, amend how we consume digital data and analytics, and even offer a greater prospect of productive outcomes. And to be very honest, it's really quite overwhelming (at least for me).
One of the biggest challenges digital marketers face is to pin down just the right set of digital marketing tools that best help address a strategic agenda in an efficient way — cost wise and time wise. But in my personal opinion, this isn't quite the right way to go about the hunt.
If there is one thing I have learnt over the last few years is that all you really need is a small digital marketing tool-kit — an assortment of few go-to tools that will help you get just about any job done pertaining to digital media. No need to go on scouting for super-specific tools (especially if you really don't have the time or the energy to entertain a sales pitch or a product demonstration).
It's not that I am averse to new technology. It is great to be on top of things and adapt with technology. But if you are anything like me, you favor the tried-and-tested, something that will acclimatize itself with changes in technology without requiring me to go and look for an upgrade.
So, if you are looking for few convenient, durable (so-to-say) tools that can help you become more productive at your work, well, here are 5 of my top favorite tools (and advocated by many digital moguls across the world). These are some handy web applications I find very helpful when it comes to dealing with my day to day digital marketing chores; keeping me productive through it all.
Dropbox is one those apps you cannot do without in this day and age. And for good reason too.
‍

‍
Dropbox allows you to store and access files on cloud. Meaning I don't have to worry about taking backups anymore — simple as that. Dropbox is great for storing and sharing heavy files, especially helpful if your team is spread out. From pictures, videos and heavy files — everything is easily put away in this virtual storage facility — accessible even via your smartphone. I prefer Dropbox mainly for the reason that if I accidently delete a file, Dropbox will help recover those files quite easily.
One other app you could try is Box, and the one thing better about this particular app is that unlike 2GB of free storage you get with Dropbox, you get 10GB of free cloud storage with Box.
Now Google Drive offers the same merit for free but I prefer Dropbox for the UI, ease of use, and admit it — it is so much more appealing than the pastel looking Google Drive.
2. Hootsuite / Buffer
Managing a social media account or two? Look no further than these two web applications. They are the go-to-tools for anyone who is handling their own or their client's social media account. Pre-schedule social media posts and view performance results across an easy-to-work-with UI — that's Hootsuite and Buffer for you.
‍

‍
Now with Hootsuite you can "stream" all of the posts being put out by accounts you follow across your social networks in a clear and concise visual format. While it can be an effort to first acclimatize oneself with Hootsuite when starting out, after a while it becomes a stress-free platform to work with. No more going and back forth across multiple accounts.
‍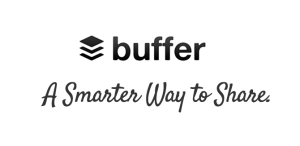 ‍
Buffer is more handy than Hootsuite and suitable if you are handling just one or two accounts. It's much easier to work with and scheduling posts is a piece of cake with Buffer.
3. Evernote / To-doist
Ok, let's talk about personal productivity for a while. The only way you can hope to breeze through tasks these days is if you follow a system of sorts. Digital marketers are always scurrying between clients, projects and task lists and managing all of them at one go is no child's play.
‍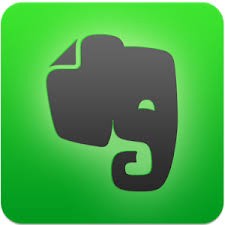 ‍
Thank god for tools like Evernote and To-doist. Simply create task-lists; lay those out on the basis of priority and urgency, set up a deadline and hit go. These apps will make sure to stay on track and get things done.
Personally, I work best with a white-board (an old-school trick, but works for me). But I do take help from Todoist to manage my day-to-day life. Actually, I prefer these apps for taking quick notes and scheduling reminders on my smartphone, especially when I am on the go.
4. Piktochart / Canva
I am sure you will agree when I say that visual design is often the key to marketing success in today's day and age. Unless a piece of content is supported by a kick-ass visual, the chances of hitting bull's-eye are literally then left to chance.
Now, I work in team that's not really blessed with a dedicated visual designer. But frankly we don't miss one because I and my teammates have gotten around to using Canva and Piktochart for creating graphic design-worthy posts and info graphics.
‍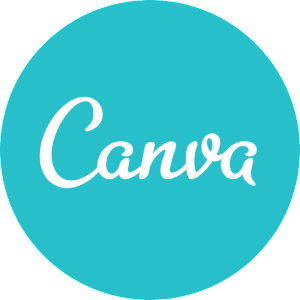 ‍
Canva is the best thing to happen to social media since Hootsuite and Buffer, and I am not over-shooting this claim. It is so easy to create great quantities of quality social media posts with Canva, thanks to its pre-made post templates, design stamps and stunning graphics. All you have to do is click and paste.
‍

‍
Piktochart is a blogging team's favorite contrivance. I never thought making infographics could be this easy. Using Piktochart, you can choose between some really fun themes, customize them as per your brand guidelines, add striking bits of content and voila — you have a Pinterest-worthy infographic.
An easy to navigate dashboard makes Moz my favorite among the multiple SEO tools out there. With Moz you can compare keywords, see how the keywords you have opted for are performing, analyze search engine traffic, and so much more. It's easy to work with and being a benchmark tool in the domain, you can never go wrong with Moz.
‍

‍
So here you go. These are just a few essentials that you can master, for I have found these to be quite an exhaustive selection of tools for use in my day to day battle with the ever-changing digital ecosystem. If there is any that I have missed, feel free to drop your comments below and tell me about tools that help you stay productive throughout the day.
Meeta Sharma is an independent writing and editing professional from digital marketing domain. Loves marketing and everything about it.