As sad as it makes me to say this I have to admit that gone are the days when travel and work could be treated as two separate things. The need to be 'accessible' — thanks to flexible work cultures and remote teams — one often cannot afford to simply switch off and travel internet-free. Even if you bag the liberty to cut off from work for a while, can you imagine travelling to a new place without the Internet? For the relatively unadventurous kinds, the prospect reeks of paranoia and there exists solace only in the thought that no matter where you go, there will be Internet. Spontaneity is highly undesirable, but an act of planned spontaneity is an affordable enough indulgence.
Often simple things like navigating the airport trying to locate Wi-Fi or an outlet to power your smartphone can prove to be a giant pain. Even more harrowing is landing in a completely alien land and not knowing where to start, how to travel the streets, where to eat, and (yet again) where you can find a Wi-Fi hotspot. In this day and age, these small things can make your travel quite an unpleasant one, and so it is always advisable to power-pack some quick productivity hacks when travelling — either for business or pleasure.
1. Pocket a portable Wi-Fi device
Generally there are coffee shops for this, but I have the worst time finding Wi-Fi connectivity at smaller airports. Other times, I end up paying a café for an hour's worth of internet access when I only need it for two minutes. One of the best advices a frequent flier friend suggested was that I carry a dongle (when travelling locally) or use portable router (also called a Mi-Fi), especially if you are working on an iPad. This way you never have to worry about quick connectivity.
2. Opt for an Emergency Power Bank to charge your device On the Go
When travelling to relatively remote destinations, locating an outlet to charge your phone or laptop can be harrowing. When travelling to Russia sometime back, one of the first things I packed was a universal adapter (to plug in my India-compatible device onto a plug point). I also pocketed a friend's emergency battery charger for my phone. It was certainly a smart decision.
You can also opt to carry a solar powered charger (quiet in vogue these days) which can simply be fixed onto a window screen — of your car or the plane or your hotel room — for a quick power-up.
3. Avoid Disconnection from work by Planning Ahead
When travelling, we often think we can get plenty done when waiting for our flight or train. We think we can use our layover time to catch up on a bunch of work but often that does not happen. To avoid being in this situation, plan ahead. For starter, get handy with Google Docs or DropBox to allow yourself and your team to access files when you are on the move. Many recommend using Gmail Offline to reply to emails offline, to be sent instantly once your internet connectivity is back. And if at all you find yourself enjoying the liberty of disconnecting from work, keep a pen-paper or an app like Evernote handy just for the sake of quick notes. Today, smartphones have in-built note-taking applications which are just as handy. And to those who enjoy catching up on a good read while on the move, I recommend using (and personally use) an app like Pocket to save documents for an offline read.
4. Organize your Travel with an Itinerary Manager
Available for iOS and Android, TripIt is a great app for putting together all your travel information in one place. What is good is that it allows for offline itinerary storage. It scans your emails and automatically compiles your travel details, including your flights schedule, hotel reservations, contact details for car rental services etc. For those looking for a free option, apps like Evernote can do the trick, even if you need to add details manually. This is a good hack to look into if you are a frequent flier.
5. Download Handy Apps to Navigate a New City
If you land in a place where English is a foreign language, believe me when I tell you that Google Translate becomes your best friend. If your hotel bookings somehow get screwed, you will thank the makers of TripAdvisor, Expedia or AirBnB for helping you make quick bookings. When AccuWeather or WeatherPro points out that it will be a rainy day, you will thank the app when you are carrying that umbrella around. When you are confused by travel routes within a city, it is terrifying how dependant you become on Google Maps and Offline maps. In fact with proactive apps like Google Now, it has become easier to track flights, covert currency, get local city updates, and a world clock all-in-one.
‍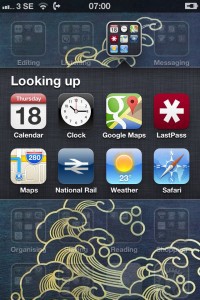 ‍
6. Plan your Back-to-Work strategy efficiently
Before you commence on any travel — for work or pleasure — make sure your regular life remains in order while you are away. Always opt for an 'out-of-office reply' for emails so that people mailing you know that you won't be able to answer them on the fly. Make available important files and documents for your team members (refer advice #03) so that they can do without you for a while. Prepare for the work you will have to compensate for when you are back so that you do not venture into a likely holiday-hangover mode.
7. Don't forget to have fun:
Most of us often forget this bit. We make ourselves so busy in planning and preparing that we forget to actually go out and have a good time while travelling. Avoid staying glued to your device all day long. An act of random-ness is quiet forgivable and often necessary to remain productive and creative.