This week we feature, Krzysztof Adamus Co-founder, Chief Commercial Officer at FreshMail. FreshMail is an intuitive and reliable system for sending email marketing messages. It offers a range of optimisation tools, expanded reports and functionalities
In this interview, you can read more about his work at FreshMail, favorite marketing tools, productivity tips as well as his advice for budding marketers.
‍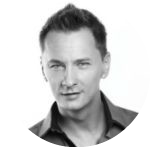 ‍
Your location: London, UK.
Your favorite gadget: Currently my self balancing scooter. So far it hasn't exploded :)
You start your day with: First a fast Gmail screening. Later fresh breakfast accompanied by green tea and then coffee with coconut milk to keep me charged :)
Your favorite time-saving trick: I don't use chats :)
Your top blogs you read daily: I'm not a fan of any particular blogs. I tend to rely on my Facebook newsfeed, Twitter and Quora.
Think big, act small, fail fast, learn rapidly
Describe an average day at FreshMail?
Our company operates in 2 week cycles. We implement FreshMail updates during 2 week sprints and this determines the workflow for the entire company. During those two weeks my calendar is filled with things such as stakeholders meetings, product demos, coaching meetings, status of the heads of individual departments, etc. All in all, all these elements normally take up 2 days of my working week.
For the remaining 3 days of the week I'm occupied with totally different things which are mostly the result of what we are working on at that moment. I'm not among those people who handle repetitive tasks well. I do however, appreciate the fact that I can engage in a wide range of activities in the field of digital marketing, design, strategy, management, usability, product and development and film production.
As a startup founder, what are some of your favorite productivity hacks?
As my company has been growing I have become a big fan of Lean and Agile Management methodologies. It really is a universal set of values and principles which I can successfully apply in every department of FreshMail.
To name a few: kanban boards, sprints, daily standup meetings, sprints retrospectives, facilitates information flow and builds openness and team commitment. They also allow you to focus on things that really matter, delivering real value to our customers.
Being an evangelist of Agile within FreshMail and assisting in it's implementation has helped me to increase the productivity of all employees, not just my own :)
As a person who is well-versed with online marketing/ inbound, I'm sure you rely on a few marketing tools to automate your efforts. What are the top 3–5 tools you use?
We use multiple SaaS solutions in FreshMail, we are not afraid of experimenting with new platforms and this allows us to get rid of tools that haven't met our expectations. We have also written our own piece of code which exchanges data between different applications. With the open API, we can easily change components of this ecosystem.
Presently we are aggregating data from the CRM PipeDrive, helpdesk management software Freshdesk, Intercom application, a tool for invoicing; InvoiceOcean, and Google Analytics, which needs no introduction. All the customer data is being collected directly into the FreshMail system.
We try to have a cohesive picture of our prospects and customers data in one place. Thanks to this we are able to provide a better level of service and increase the efficiency of our marketing and sales activities.
Your company has a growing community of users. How do you use this treasure trove of customer insight to power your marketing efforts?
FreshMail from the very first days of operation listens to customers needs and expectations. It largely determines the direction of our product development. We carefully collect any feedback we get, analyze it and use it to plan a product roadmap.
This symbiosis works great for us and customers are willing to recommend us to their friends. To let them benefit too, we launched an affiliate program where 20% of the revenue from each recommended payment goes back in a partners pocket.
To make our approach work even better this year we are planning the first roadshow addressed only to existing customers. We will visit 5 towns, share our know how on email marketing and speak with clients one-on-one to collect their personal feedback.
What is your strategy for getting people to your site and then converting them to a customer?
FreshMail can be accessed with a free account version which offers all functionalities of the system for an unlimited amount of time. The only limit is the size of the subscribers database or the number of sent campaigns. That makes acquiring new free users quite simple. We support client aquisition mostly with content marketing, SEM, social media and PR, sometimes PPC.
We are not limited to online activities only because all kinds of events (conferences, trade shows, workshops…) help us greatly with building brand awareness and achieving sales. During these activities we can effectively reach valuable target groups, which were hard to hit by only using digital channels.
Until recently, FreshMail had 3 individual teams: marketing, direct sales and a customer retention team. Recently, we started to integrate all these 3 teams into 1 department, the development team, already reaching 20 people. Through this integration we are able to better coordinate sales activities and maintenance throughout the entire customer life cycle.
Is there any advice you'd like to give to budding startup marketers to help them work smart and stay productive?
"Think big, act small, fail fast, learn rapidly" is the best sentence which sums up a "Smart" work attitude. But in order to assess the work I recommend using key performance indicators such as:
Website Visits : Free Users Conversion
Free users : Paid users Conversion
CHURN — how quickly customers are leaving
CAC — Customer Acquisition Cost
CLV — Customer Lifetime Value
CLV : CAC
If you are able to calculate this per channel of customer acquisition or a specific campaign you can be really proud of yourself :)
A big thanks to Krzysztof for taking the time out to answer these questions! If you haven't already, we highly recommend that you check out Freshmail.
Managing marketing projects shouldn't be chaotic — Try Brightpod for free and start focusing on what matters.