This week we feature, Sancar Sahin, Head of Marketing Growth at Typeform. Typeform is a tool that allows businesses to collect information from their customers and employees in a conversational way — leading to more engagement and ultimately better data.
In this interview, you can read more about his work at Typeform, favorite marketing tools, productivity tips as well as his advice for budding marketers.
Your location: Barcelona.
‍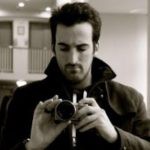 ‍
Your favorite gadget: My M-audio 88es keyboard.
You start your day with: Music and coffee.
Your favorite time-saving trick: Ask for help.
Your top blogs you read daily: Hiten's SaaS Weekly (it's like a blog in an email), The Shopify Blog, and of course the Typeform blog.
"Surround yourself with people who can do things better than you can."
Describe an average day at Typeform?
Most days start with a coffee at my desk while trying to clear some emails from my inbox and checking up on the previous day's numbers. If Mamón, the (kind of) office dog, passes by, I'll give him a pat on the head and warn him away from my breakfast. I've got a great team that I trust fully. That makes things easier for me as it means my job is to have lots of conversations with them to catch up and help iron out any potential issues. This means a typical day likely has quite a few meetings in it. At Typeform we're always trying to think of how to push the limits with everything we do. That makes things fun. It means lots of idea sharing and lots of discussions about things that from the outside would sound a bit weird.
As a startup marketer, what are some of your favorite productivity hacks?
As a team we use lots of different tools and services, like any other SaaS business. However, I like to keep my personal "stack" pretty lean. Trello for project management. Asana for my todo list. Slack for messaging. And of course Typeform for gathering information, feedback, and hacking our own online tools together (with some help from Zapier). Aside from the tools, I block time out in my calendar so I can put my head down for a decent amount of time. I also try and change my environment as much as possible, as my best ideas come when I move.
As a person who is well-versed with online marketing/ inbound, I'm sure you rely on a few marketing tools to automate your efforts. What are the top 3–5 tools you use?
We have a few day-to-day tools that help us automate some of our work. Intercom keeps our onboarding emails flowing. Meetedgar lets us share the right amount of the right stuff on social. And Ahrefs keeps us up to date on how our Google rankings are doing.
Your company has a growing community of users. How do you use this treasure trove of customer insight to power your marketing efforts?
We're lucky because the very tool we're marketing is a tool that can help us get closer to the people using Typeform and understand more about them. Typeforms help us have conversations with people using our product so we can learn more about them. One of the biggest things we try and understand is why are people using Typeform? What brought them here and what are they building? We learn a lot this way and it helps drive where and how we talk about Typeform. Oh, HubSpot's hacked together a microsite to collect leads with Typeform? Great, let's find other busy marketers who want to do something similar!
What is your strategy for getting people to your site and then converting them to a customer?
We've learned that our product drives growth. As a marketing team, our job is to get as many people as possible to know we exist and to teach them about all the different problems Typeform can solve. This is how we use our marketing channels — they're a way to find new people who should know about Typeform. This means that we put a big focus on creating friendly, useful, and remarkable content that provides true value. For example, we're in the process of redesigning our landing pages, like our surveys one. Because conversion rates are low maybe? Nope. It performs pretty well. We just don't think it's useful enough. It doesn't provide much value to the person visiting it right now. We're designing something that provides a lot of value but also gives us the chance to talk about our product. Surely that's a win-win?
Is there any advice you'd like to give to budding startup marketers to help them work smart and stay productive?
Surround yourself with people who can do things better than you can. I know it sounds like just another marketing analogy, but try to think of yourself as an orchestra conductor. You're there to help everyone produce a beautiful tune, but you'd better hope the oboe player can play the oboe 10 times better than you. If not, put your stick down and play the oboe instead. Aside from that oboe-heavy analogy, keep reminding yourself why you're doing things. Don't get bogged down by the what and the how. With a good team, you'll work those things out. Just remember why you're doing it.
A big thanks to Sancar for taking the time out to answer these questions! If you haven't already, we highly recommend that you check out Typeform.
Managing marketing projects shouldn't be chaotic — Try Brightpod for free and start focusing on what matters.