A recent article by Wired notes that over a billion people today work on 'untethered systems'. This means about 20% of the global workforce has acclimatized itself to a remote-work culture in some way or the other, and that's 1 in every 6 people we are talking about — globally. That's a whopping bit of statistic and enough to get any organization unnerved.
But could you really blame them? This is a day and age when time is the ultimate commodity. It's about how much objective value we generate in the time we have/have been given and that's what really matters. That's the true assessment of productivity. Being glued to a geographic location hardly qualifies as a productive necessity and that's alright. Modern organizations, especially new age startups that are led by millennials, have pruned the classic organizational structures, per se, to accommodate far more agile and creative ways of getting things done. The 9 to 5 gig is out. And no one's looking to climb corporate ladders any time soon.
Modern work cultures are all about resourceful connections and connectivity, not proximity.
Present day workforce, especially the clan of millennials, has been brought up with empowering value systems. They have been taught to 'follow their dreams' and 'pursue interests', unlike the generation before them. This means, the young and the restless of today are predisposed to chase opportunities that align with their interests, upholds values they concede and makes them feel they are part of something truly substantial. For them meaningful work-life balance isn't an illusion but a reality they actively pursue. And this is a sentiment of about 75% of the modern workforce.
In order to uphold these values, organizations, old and new, must evolve. And evolve by embracing the idea of organizational mobility.
Mobility is not just about being able to connect to work emails on the go or from home. That's one aspect of remote work culture. To work productively, as a team, when geographically/physically dispersed implies that you ought to be connected technologically and be able to collaborate in a meaningful manner.
Unfortunately, most freelancers and remote team members still find themselves making rounds of the office just because it was 'enough' to be answering emails and sharing work from home. Ideation and big decisions are still being made in a 'physical' world and that's an unprogressive reality.
The reason: we are not connected in a wholesome way.
Think about it. We have hundreds of productivity boosting apps at our disposal, from those that help us manage time better to those that help store and share documents over cloud. But unless there is a shared system of sorts where everyone involved — every remote team member, that is — contributes in the same way, through the same channels, collaboration isn't easy. It's messy and tasking, if anything.
It is essential for new age remote teams and freelancers to be on boarded into a standard system of sorts — a system that successfully helps them contribute, collaborate and access the progress any and every task they undertake without (absolutely) necessitating the need for physical cooperation.
To understand this better, ponder over the following thought: Airbnb — a super successful platform for renting out lodging anywhere in this world is a completely people-driven enterprise. It owns no hotels or BnBs of its own and yet people from all over the world are its biggest resource and work (fair to say) is completely outsourced (in a manner of speaking). They don't hold meetings with every renter in the world telling them what to do and how well to do it. The organization thrives on just one thing — empowering people through simple systems. They build a shared platform and everyone contributes and collaborates on that one platform.
‍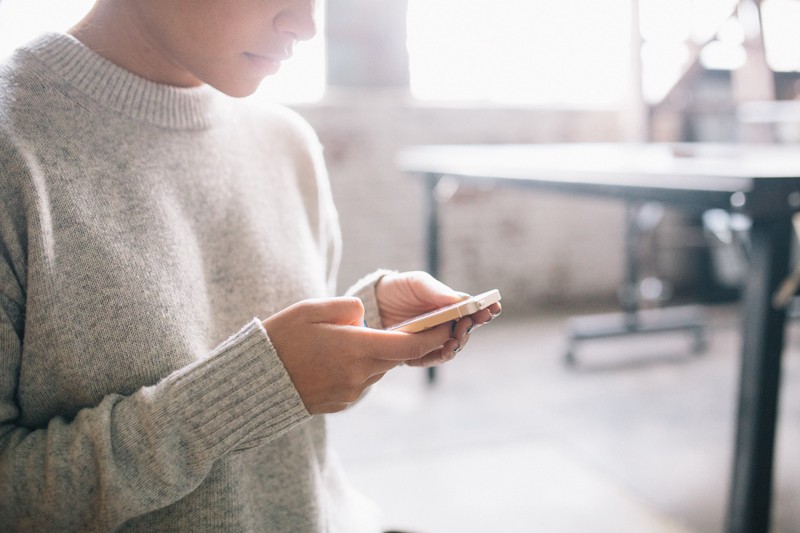 ‍
How to ensure productive collaboration remotely
First of all, treat this as a collaboration problem. Not a productivity problem. Productivity is the ultimate outcome you desire.
To become good at collaborating remotely requires a team to be connected through a shared system of sorts. Establishing protocols is the easiest way to get there. A workflow that clearly outlines communication requirements and important stakeholders at every touch point of an activity, say when it comes to pitching an idea or even as basic as sharing a draft of a blog post, is the simplest way of collaborating without affecting the information architecture and flow in any adverse way.
If you want to take this up a level, invest in building a shared system the team will work on. A project management app where project workflows, ideation tools, timelines, task progress and stakeholders of every task are defined clearly for anyone to see is the progressive thing to do. These apps pretty much put the entire organization of the team on a digital platform and offer a Birdseye view of everything that's going on. Scale such a platform for every mobile device and you are golden. Your organization is now fully mobile and accessible at the tap of an app.
The whole idea of investing in a shared collaboration platform is so that working on the go can become as productive as working in a shared physical space. These 'connectivity boosters' should not only compensate for a team communication protocol but allow team members to complete tasks in that ecosystem itself. Imagine if you didn't have to open or close different programs or apps constantly in order to complete a task.
Modern technology has enabled us to break free from physical ownership of things. And that's one of the things that most attracts modern day workforce to the idea of remote work and freelance. If you know your people are most comfortable working remotely, where they can have better work-life balance, feel far more in control and at ease of function, how about exploring the idea of building an ecosystem that supports this notion. Every organization worth its salt is embracing mobility — of not only its people but the enterprise itself, and it's time non-believers take to the wind.