Ah, Gmail — love it or hate it, more than 500 million users worldwide and I all just cannot live without it. All it takes is a cursory search on Google, and you'll find a myriad of websites with long lists of Gmail hacks. Having read through multiple websites on these hacks, I've finally come out the other end, and compiled a list of top 9 Gmail hacks to save your time.
‍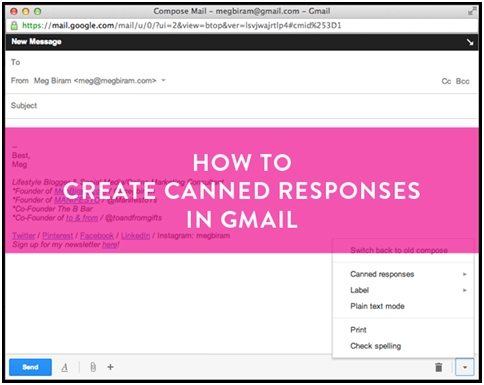 ‍
This is really handy when you need to give a generic reply to multiple emails because really, no one has the time to type out the same email again and again.
To access, click on the gear icon in the top right corner of Gmail for the "Settings" menu. Go to the "Labs" section and there you will find the option to enable canned responses. After enabling, save and compose a new email. There is an arrow at the bottom right of the email box, next to the trash icon. Click it and a list of options pops up, including "Canned responses". You can now save all your canned responses and use them!
‍
2.Use tasks to connect your email and to-do list
‍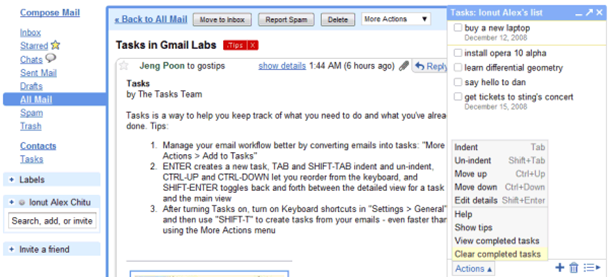 ‍
We all get important emails we cannot attend to immediately. Fear not, you will never forget an important email again thanks to "Tasks".
Look up the menu bar above your emails and click on "More". A list of options pops up including "Add to Tasks" and when you click on that, a Google Tasks to-do list opens at the bottom of your screen with the subject line of the email as a to-do list item. You can edit the to-do list text and due date. Each list item is automatically linked back to the email so you will never forget what each email is about.
‍
3. Inbox count in your browser tab
‍

‍
If you are like me, you probably have a dozen tabs open in your browser at any point of time. My friend, this hack will change your life.
Once again, the "Lab" section of the "Settings" menu comes into play. Scroll down and you will find the "Unread Messages Icon" option. Enable it and save. A little icon will pop up in the tab and you will never have to click on the tab to find out how many unread emails you have ever again.
4. Search attachments only
Somehow, whenever we need a certain attachment file, we can never seem to find it. Do we really have to scroll through the thousands of archived emails in our database just to locate that one attachment?
This is a game changer if you do not already know about it. Locate that long-buried attachment in your inbox by adding "has:attachment" to your search box. The code will sift through your inbox and pull out the relevant emails containing attachments.
‍
5. Figure out which senders are legit
‍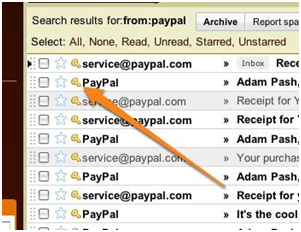 ‍
Ain't nobody got time to stare down each email trying to figure out if you need to change your Paypal password for the tenth time, or if it is just a hoax. This is where this brilliant tool comes in.
Once again, you will need to head to the "Labs" section of the "Settings" page. Scroll down till you come across the "Authentication icon for verified users" option and enable it. Authenticated users will have a key icon next to the email in your inbox.
‍
6. Mail Timer add-on
‍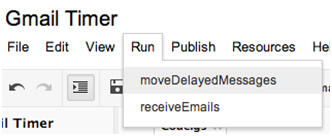 ‍
This add-on is the best way to make sure you spend less time on an email. Dawdling on an email when you can be attending to another will suck up more time than you realise.
Mail Timer allows you to designate how much time you wish to spend on each email. It starts the moment you open an email and a notification pops up when time is up so you know to move on to the next task at hand.
‍
7. Create a filter by creating alias emails for yourself
‍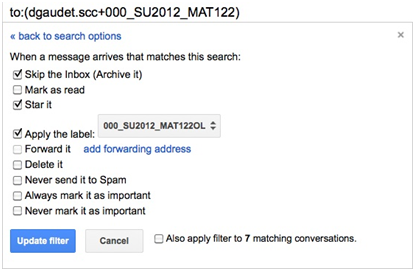 ‍
We all sign up for mailing lists — only to regret when we have to sift through 50 of them every morning before finally getting to the important emails. Here's a little something that might just blow your mind: dots and plus signs do not register in Gmail.
So what? Well, this is how it works: you sign up for a gym membership, for example, and the gym asks for your email so they can send you newsletters. You sign up as myname+gym@mymail.com and it works out to be exactly the same as myname@mymail.com
Or you wish to sign up for a store newsletter so you sign up as m.y.n.a.m.e@mymail.com and it still works out the same!
When the first email from your alias email comes through, open it, click on "More" and select the "Filter emails like these" option. A pop-up appears and you enter your alias email into the "To" field before clicking "Create filter with this search". Next, decide what you want to do with those pesky emails. If you do not ever want to see them, click "Delete it" and click "Create Filter" to save setting. Now you will have more time for the emails that really matter.
‍
8. Colour code your emails with stars
‍

‍
Ever wondered what all those lovely stars at the side of your emails are for? What you can do is to color code your emails with different coloured stars for different categories. You might have organised your whole wardrobe according to their colours in a rainbow spectrum (if you're a girl, that is). Now, you can also organise your emails in the same manner.
Head to "Settings" once again and scroll down to "Stars". There, you can choose which stars and symbols you want and you simply drag them into the "In use" section.
‍
‍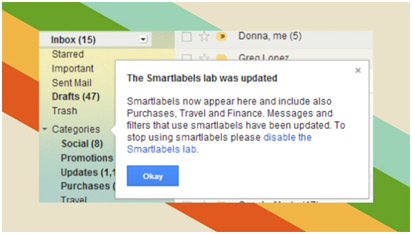 ‍
Here's a quick way to sort out your shopping/ecommerce mailing list emails from the more urgent work emails.
Smartlabels can be found in the "Lab" section once again. Enable it and automatically categorises incoming messages based on your predetermined labels. Your Smartlabels can be viewed on the left of your inbox under "Categories".
This list of Gmail hacks available is by no means exhaustive but it is a good place to start. The more you learn about your Gmail, the more you can get it to work for you instead of working for it. After all, your Gmail account should be making your life and communications easier and faster, rather than the opposite.