I met Ryan, one of Brightpod's customers at a bar last week. He is the marketing lead at a startup and over a few drinks we chatted about his work and how he uses Brightpod. This discussion led to how he starts his day when he reaches the office.
Depending on traffic, Ryan usually is at his desk by 9am. Then, he starts his day checking his email, Twitter and a few marketing specific sites like KissMetrics, Inbound and Moz Blog.
Next, like any smart marketer he enjoys quiet time to plan. This 10 minute planning exercise clears his mind and gets him in control of everything he needs to do and look at in the given week.
He turns to his marketing kanban board on Brightpod. He told me that the following are on his list every Monday. He used Brightpod's weekly recurring feature to get these populated automatically for him every Monday. As stuff gets done he drags it to the "Done" task list.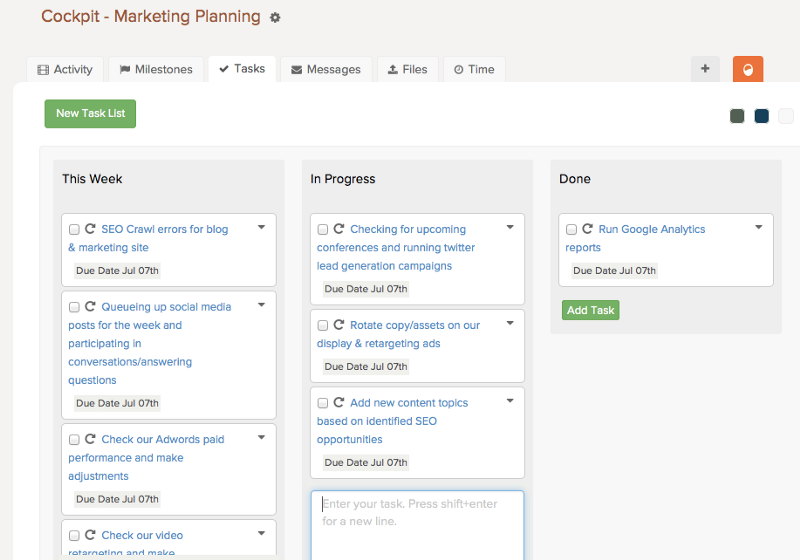 Ryan told me that the planning makes him feel in control and happy. Next, he steps out to make a coffee before he starts with his content marketing plan.
This is an easy way to visualise your marketing tasks on a kanban board. Do you'll have specific tips that you'll use to calm the chaos of your marketing projects?