This week we feature Alice Default, Digital Marketer at FrontApp. Front takes out the pain of shared inbox's by introducing collaboration in email.
In this interview, you can read more about her work at FrontApp, favorite marketing tools, productivity tips as well as her advice for budding marketers.
Your location: France.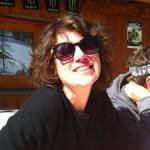 Your favorite gadget: My Kindle.
You start your day with: A Shower and a good Spotify playlist.
Your favorite time-saving trick: Turning off all notifications and putting my phone into plane mode when I really need to get something done.
Your top 3 blogs you read daily: the top posts on Medium, Gregory Ciotti's blog and Inside Intercom.
"Never stop learning. Some part of us should always stay a budding startup marketer, eager to discover new things, experiment and look at what's ahead with excitement."
Describe an average day at FrontApp?
I don't think average days really exist at Front, or in any startup for that matter :) We're still very much in startup mode and being recently out of Y Combinator, our working environment moves quite fast! At the moment, we're focusing on working closely with our customers to understand their needs as much as we can, we're building a totally new interface coming out soon and we're still trying to find new ways to reach out to potential users.
Whatever awaits me though, I always start my day by making my to-do list and setting 3 top priorities. I then quickly check my email and try to get to inbox zero, planning sessions in the day to work on longer emails if needed. Finally, I check our shared Front inbox to see if there are any requests I can help out with and reply to Twitter messages. Once all that's done, I can start doing tasks or going out to meetings!
As a marketer, what is your favorite productivity hack?
I put all of my to-do list in my calendar, setting specific times for each tasks. Since I've started doing that, I've been much more productive and more importantly, I'm way more realistic on what I can actually achieve during the day. This approach really pushes me to prioritize tasks and make a real difference between things that matter and the rest.
I also try to avoid long email chains as much as possible. Instead, I always offer the person I'm talking with to jump on a quick call or meet up for coffee. It might seem like this would take more time but I find it to be a lot more efficient in the long run.
As a person who is well-versed with online marketing/ inbound, I'm sure you rely on a few marketing tools to automate your efforts. What are the top 3 tools you use?
- Buffer and Mention for everything that's social. I track different keywords in Mention to stay on top of everything that's being said on Front and other relevant topics for us. And of course, I schedule all of our posts in Buffer.
- Intercom for lifecycle emails to our customers. We try to be present but not overwhelming during the entire onboarding process and after and it takes quite a bit of organization!
- Feedly to gather all in one place the content I like to read. It's great for idea generation.
Your company has a growing community of users. How do you use this treasure trove of customer insight to power your marketing efforts?
We try to spend as much time as possible speaking with our users and gaining insights from them. Our goal is that they feel listened too and don't hold back on any comments they have. And since our customers are quite awesome, most of them are always willing to take some time to chat with us and give us valuable feedback. All the knowledge we gain this way then drives our marketing efforts, our content strategy, our product development and the morale of the team :)
What is your strategy for getting people to your site and then converting them to a customer?
Our first focus at Front is and always will be to provide a product people actually want and great customer support. It might not sound like the ultimate growth hack but it always been a great acquisition channel for us. Because we build real relationships with our current customers and give them a product that fit their exact needs, we're able to encourage word-of-mouth and we benefit from great recommendations that help us during our sales process.
We also focus a lot on content marketing and write valuable content for our customers and prospects. We are always experimenting on new tactics to convert readers from our blog to our website to potential Front users. Recently, PR and guest posting on targeted websites have been another good source of visibility for us.
Is there any advice you'd like to give to budding marketers to help them work smart and stay productive?
I was a budding startup marketer not so long myself and here are the few things people told me that really helped me learn and become better at what I do.
1. Never be afraid to reach out and ask for advice. In the end, the relationships you will be able to build will always be more important than anything else. Get to know people that are smarter and more experienced than you and learn as much as possible from then. One day, you can think of returning them the favor.
2. Silver bullets don't exist. And the same goes for magic growth hacks that will triple your conversion rate or increase by 3000% your signups. What works is trial and error, persistence and hard-work.
3. Never stop learning. Some part of us should always stay a budding startup marketer, eager to discover new things, experiment and look at what's ahead with excitement.
A big thanks to Alice for taking the time out to answer these questions! If you haven't already, I highly recommend that you check out Frontapp.
The 'How Marketers Stay Productive' series asks marketers their tips & strategies for staying productive. Every month we'll feature a new guest and the tricks that keep them working smart. Know someone you'd love to see featured? Email Us.