This week we feature Anna Byrne, Digital Marketer at Scorebuddy. Scorebuddy is a web-based staff quality and monitoring tool for contact centers that is easy to use, scale and integrate. It's ideal for monitoring customer service in areas such as call centre staff performance.
In this interview, you can read more about her work at Scorebuddy, favorite marketing tools, productivity tips as well as her advice for budding marketers.
Your location: Dublin, Ireland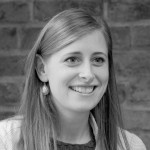 Your favorite gadget: Mobile phone.
You start you day with: A light run.
Your favorite time-saving trick: Hootsuite Lists for quick scanning of what the influencers are talking about at any time.
Your top 3 blogs you read daily: Tony Schwartz The Energy Group, Kevin Kruse Wholehearted Leadership and Employee Engagement and lastly Ian Cleary RazorSocial.
"Switching tasks often improves my productivity."
Describe an average day at Scorebuddy?
My day starts with emails and social media scheduling and followed with writing blogs/white papers/thought leadership content for approx. 2 hours. After that it's very hard to outline an average day, it really depends on what projects are on hand, sometimes it's creating video tutorials for clients, working on SEO or PPC Ads, writing promotional content, customer case studies, analyzing digital channels, carrying out email marketing campaigns, preparing for trade shows, campaign planning or website management.
As a start-up marketer, what are some of your favorite productivity hacks?
Taking a break, changing my environment even slightly: how I am sitting, type of music I'm listening to, having something to eat/drink while I work. Switching tasks often improves my productivity. If I'm writing content and I hit a road block for trying to explain something I revert to my pen and paper and try to visualize it by drawing diagrams.
As a person who is well-versed with online marketing/ inbound, I'm sure you rely on a few marketing tools to automate your efforts. What are the top 3–5 tools you use?
· Hootsuite: Social post scheduling and lists: I couldn't live without this.
· PowerPoint for editing images: I have tried out a few different ones but for me PowerPoint does most of what I need. It's quick and user friendly. Sometimes I use Canva and Photoshop but neither compare.
· Hubspot Blog Theme Generator: This really helped me brainstorm when I first began blogging, I don't use it so much now, I look more to my Keyword Planner. However I can see myself revisiting when I am renewing my editorial calendar.
· MozBar: Great for quick basic SEO rankings, can instantly assess the competitors and potential leads.Best New Tool: Quill Engage — sends a written report periodically analyzing my main Google Analytics results automatically: a real time saver and it is nice to be able to sit back a read a report for once rather than having to dissect a dashboard. Great for passing to CEO's if there is a lot on your plate.
Your company has a growing community of users. How do you use this treasure trove of customer insight to power your marketing efforts?
Each month I create two case studies to include in our monthly newsletter and it's a great way of probing what new customers like/dislike or are unaware of. It helps me judge what I need to promote more of and what I need to report to our technical team. I use FAQs for writing content for our help menu. The business grew from a customer need has evolved ever since based on what customers want so at our core Scorebuddy works closely with customers to meet their needs.
What is your strategy for getting people to your site and then converting them to a customer?
To attract people to our site we use PPC campaigns on directory websites that specialize in software categories, inbound marketing in the form of blogs, vlogs, white papers. For converting we give a free 30 day trial of software and use email marketing for what we call a trial trail, these include video tutorials of a product and soon an e-book for best practice guide for quality assessment in contact centres (our target market).
Is there any advice you'd like to give to budding start-up marketers to help them work smart and stay productive?
If you are going to do inbound marketing work off an editorial calendar which coincides with product launches etc. Have a system in place for consistently writing and promoting content and re-purpose old content in new forms — great when your creativity has hit a slump.
A big thanks to Anna for taking the time out to answer these questions! If you haven't already, I highly recommend that you check out Scorebuddy.
The 'How Marketers Stay Productive' series asks marketers their tips & strategies for staying productive. Every week we'll feature a new guest and the tricks that keep them working smart. Know someone you'd love to see featured? Email Us.