For our sixteenth interview series, we feature Belle Beth Cooper, co-founder at Exist.io. Exist makes sense of your life by taking your data (Fitbit, Jawbone, Moves etc.) and turning it into information you can use.
In this interview, you can read more about her work at Exist, favorite marketing tools, productivity tips as well as her advice for budding marketers.
Your location: Melbourne, Australia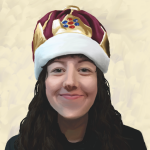 Your favorite gadget: Kindle Paperwhite
You start your day with: Checking emails
Your favorite time-saving trick: Keyboard shortcuts for everything.
Your top 3 blogs you read daily: MacStories, Beautiful Pixels, Macdrifter.
"We try to avoid automation because we want to have a real connection with our users".
What is the story behind Exist?
I tried using an app called Moves to track my steps and gave up after a few weeks because it wasn't motivating me to walk any more than normal. My co-founder Josh and I realised that a lot of people have this same problem with fitness apps and trackers because a step count alone isn't enough to motivate you to exercise more. We also realised that there's a lot of data missing from fitness trackers that affects your life, like weather, what you do at work or on your phone every day, what music you listen to, etc. We're pulling all of that data together and finding the correlations between it all to offer useful insights you can act on.
Describe an average day at Exist?
Since we're not working on Exist full-time yet, there really isn't an "average" day. Most of the time I spend on Exist is a mixture of writing blog posts, answering customer emails and meeting people to chat about our plans for Exist.
As a marketer, what are some of your favorite productivity hacks?
I recently started finishing work at noon, which makes me focus more in the mornings to get everything done and frees up my afternoons to work on Exist.
As a person who is well-versed with content marketing, I'm sure you rely on a few tools to automate your efforts. What are the top 3–5 tools you use?
I use Buffer, of course, to spread out content. The @existapp account shares a link every day about quantified-self and self-tracking, so Buffer helps me to manage that. Apart from that, we try to avoid automation because we want to have a real connection with our users.
How do you drive traffic to your site and what top 3 strategies you'll use to convert people trying the app into paying customers?
We're using content marketing, because that's what I know best and it fits our market of life hacking, fitness and self-tracking. Our app is paid-only so all customers are paying customers.
How do you juggle your time between growing Exist and writing for Buffer?
I finished working for Buffer a couple of weeks ago, so now I'm doing freelance writing and working on Exist.
Is there any advice you'd like to give to budding marketers to help them work smart and stay productive?
Pay attention to the little things you do over and over again and find ways to automate them. Invest in tools like TextExpander, Keyboard Maestro, Launch Center Pro and Hazel if they can save you time.
A big thanks to Belle for taking the time out to answer these questions! If you haven't already, I highly recommend that you check out Exist.io .
The 'How Marketers Stay Productive' series asks marketers their tips & strategies for staying productive. Every month we'll feature a new guest and the tricks that keep them working smart. Know someone you'd love to see featured? Email Us.