For our twenty second interview series, we feature Bogomil Shopov, VP Marketing of Usersnap. Usersnap is the screenshot tool for web development. Get annotated screenshots of current browser content, directly delivered to your bug tracker or project management tool.
In this interview, you can read more about his work at Usersnap, favorite marketing tools, productivity tips as well as his advice for budding marketers.
Your location: Prague, Czech Republic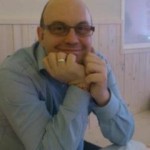 Your favorite gadget: A Firefox OS phone
You start you day with: Going with my son to the kindergarten :)
Your favorite time-saving trick: I am using the Pomodoro Technique
Your top 3 blogs you read daily: I count on the people I follow in twitter to give me some interesting resources to read.
"We monitor, anonymously the general usage of our services and when we see that there is a problem somewhere, we fix it as quick as possible"
Describe an average day at Usersnap?
Being at Usersnap is one of the most awesome things to do. We start every day with a standup sharp at 0900. Because we have many offices and team members around the world we are doing it online using Fuze. We agree on the important things for the day and start working on them. We keep communicating via Slack for the rest of the day.
We are spending the day talking to clients, improving our product, fixing bugs (we have some, alright), but we mainly focus on the business values.
Being in separate offices all team members have their own way of living the Usersnap day.
As a marketer, what are some of your favorite productivity hacks?
My most favorite are the ones that work :) Currently you can find thousands of hacks, but let's be honest — most of them will not work for you. If I am stuck for example, I would rather stop working for the day and have a walk or just go home. On the next morning or even later in the same evening I am able to find the solution I need and it rocks!
The beer helps as well. No kidding.
As a person who is well-versed with online marketing/ inbound, I'm sure you rely on a few marketing tools to automate your efforts. What are the top 3–5 tools you use?
I am big fan of Marketo, but marketing automation tools are too too too expensive for a startup on seed stage, so we are trying to build our own tools to automate somehow our daily amazingness.
That's one of the great things to be developer and marketer in one :)
Your company has a growing community of users. How do you use this treasure trove of customer insight to power your marketing efforts?
As I said before we are talking to clients every day and we ask them how they are using our service and how we can make it better. Also we monitor, anonymously the general usage of our services and when we see that there is a problem somewhere, we fix it as quick as possible.
The important thing here is not to waste your clients' time to ask constantly for feedback and improvement ideas, but to be able to understand the problem on the basis of their behaviour and find a way to fix it. Also to give them an instrument for better, visual and annotated feedback, so that they can express themselves better and in the way they are used to do it.
What is your strategy for getting people to your site and then converting them to a customer?
Right now we are working on a new strategy, because we need to make ourselves clear what exactly we are offering our clients. So you can ask me that again in few months :)
In general we help developers, designers and other people involved in creating and maintaining a web project to understand each other very easily and this is our main "strategy". We are developers and designers and we are trying to find other guys (or gals) like us and to help them.
Is there any advice you'd like to give to budding marketers to help them work smart and stay productive?
Focus on the business value. Measure everything you make in dollars or your local currency. It's waste of time to follow trends without making sure they will work for you. Do not waste money for ads before you've got a strategy for that.
A big thanks to Bogomil for taking the time out to answer these questions! If you haven't already, I highly recommend that you check out Usersnap.
The 'How Marketers Stay Productive' series asks marketers their tips & strategies for staying productive. Every month we'll feature a new guest and the tricks that keep them working smart. Know someone you'd love to see featured? Email Us.