This week we feature, Bradley James Online Marketing Manager at CIN7. CIN7 is a cloud-based inventory and manufacturing system aimed at providing solutions for businesses that manage complex inventory scenarios.
In this interview, you can read more about his work at CIN7, favorite marketing tools, productivity tips as well as his advice for budding marketers.
Your location: Auckland, New Zealand.
‍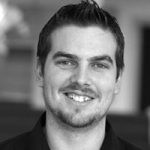 ‍
Your favorite gadget: Samsung Galaxy S7 Edge.
You start your day with: Coffee and Analytics.
Your favorite time-saving trick: Only check and respond to emails at certain times of day.
Your top blogs you read daily: ConversionXL, Moz, Hubspot.
"Prioritise what you do."
Describe an average day at CIN7?
I'm not sure there's such thing as an average day at Cin7. Things move so quickly that I'm constantly working on new things and having priorities shift. This means I need to be as flexible as possible with my time. That being said analytics is a staple of my day. I check all our analytics data from multiple sources on a daily basis, so that we can make sure we're on target to improve everyday.
As a marketer, what are some of your favorite productivity hacks?
I use time blocking to stay productive during the day. Basically I block out times in the day to complete tasks. After that I have the harder task of actually sticking to this. If all goes according to plan, you can easily achieve every task that's required! This makes my calendar an important tool, as it contains everything I need to get done, how long it should take, when I'll be doing it and the deadlines.
The second is to work remotely whenever I can, productivity doubles when people can't walk up to your desk during the day and hijack your attention!
As a person who is well-versed with online marketing, I'm sure you rely on a few marketing tools to automate your efforts. What are the top 3–5 tools you use?
Hubspot — This is our current marketing automation software and is essential to our nurturing efforts.
Google Analytics — Measurement and tracking our website is key!
Slack — Keeps our team talking and gives us a simple channel to communicate with the wider team.
Pushcrew — This is something new I'm playing with for sending out blog notifications.
Your company has a growing community of users. How do you use this treasure trove of customer insight to power your marketing efforts?
We use this to track and update our customer personas. If we always have an accurate understanding of our customers, it makes the marketing (and sales) team's job easier. It's also great to understand how the customer base shifts and changes as we release new features geared to new market segments.
What is your strategy for getting people to your site and then converting them to a customer?
We don't like to rely on any single strategy to attract people to our website. At the moment we have PPC campaigns running, events, social media, partners and we're currently building out our blog to have more content which we will ultimately sponsor.
Is there any advice you'd like to give to budding startup marketers to help them work smart and stay productive?
Prioritise what you do. Score all your ideas from 1–10 for how easy they are, time required to implement and expected gains. If it's easy and won't take much time, it's a no brainer — just do it! For everything else add up the scores and then prioritise based on that.
A big thanks to Bradley for taking the time out to answer these questions! If you haven't already, we highly recommend that you check out CIN7
The 'How Marketers Stay Productive' series asks marketers their tips & strategies for staying productive. Every week we'll feature a new guest and the tricks that keep them working smart. Know someone you'd love to see featured? Email Us.