This week we feature Chelsea Scholz, Campaign Strategist at Unbounce. Unbounce Marketing Solutions provides self-serve hosted services that enable marketers to create, publish, and test landing pages.
In this interview, you can read more about her work at Unbounce, favorite marketing tools, productivity tips as well as her advice for budding marketers.
Your location: Vancouver, BC.
Your favorite gadget: My Android (and all my apps).
‍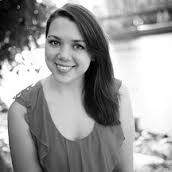 ‍
You start your day with: A strong Espresso and walking to work.
Your favorite time-saving trick: If you're going to forget something, write it on a sticky note and put it in an obvious place (like your front door or computer monitor).
Your top 3 blogs you read daily:
Product Hunt (not really a blog, but I check it every day for cool new tools and tips)
The Copy Blog from Copyhackers (because I'm obsessed lately with writing high-converting emails)
"Nothing feels better than crossing off those goals you set out for yourself."
Describe an average day at Unbounce?
Oh boy. I'm assuming it's a cliché to say there is no average day at Unbounce. :) Another day, another great challenge.
But in general, I'll come in and immediately check my inbox (and try and clear it out). After that, I'll go through the tasks assigned to me for the day on Basecamp, as well as review the calendar for all of my team's open projects. I can have anywhere from 4–10 open projects at once, so checking in each day is vital. Then, throughout the day I'll have various project kick-off meetings, project post-mortem meetings and back-and-forths with other departments. Whatever time is left at the end of the day, I'll use to complete my tasks and chip away at the various goals I've outlined for myself.
As a marketer, what is your favorite productivity hack?
A good ol' fashioned pen and paper is my greatest productivity tool. I'm a very visual person so writing down my most important tasks for the day (and preparing a list for the next day or for a one-on-one meeting with my manager) is the best way to keep myself organized and efficient. Nothing feels better than crossing off those goals you set out for yourself on paper.
As a person who is well-versed with online marketing/ inbound, I'm sure you rely on a few marketing tools to automate your efforts. What are the top 3 tools you use?
Well our #1 tool is of course Unbounce, the mobile responsive landing page builder for marketers. We practice what we preach and use our own tool to create landing pages for all of our campaigns.
My greatest friend when it comes to team productivity and project management is Basecamp. No task is too small to be added to our well-oiled task planning machine, and Basecamp helps us keep track of it all. I'll publish a new project from scratch or replicate one from a template for campaigns we do often (like webinars) and add a launch date and the key players. The calendar view in Basecamp is also very helpful for letting me see how many tasks we have going on across my whole team at a glance.
As a digital marketer, data can be both friend and foe. However, Google Analytics and KISSMetrics are helping make tracking our data a little easier. Almost everyone on the team checks Google Analytics and KISSmetrics daily to see how our marketing efforts are performing. It gives us the power to track and tweak where we need and measure our NTS (new trial starts) quickly and efficiently.
Your company has a growing community of users. How do you use this treasure trove of customer insight to power your marketing efforts?
We're always talking to our customers. We work closely with our Customer Success team when we run our campaigns to make sure we're communicating properly to our current and potential customers. This flow of communication is vital to making sure we don't miss the mark.
Additionally, we ask for feedback from our communities all the time. We make sure we're accessible for technical support, on social media or via email. One very important effort for me is that we answer all of our emails when people reply to the emails we send. Whether it's from marketing or customer success, someone always personally answers our community members.
What is your strategy for getting people to your site and then converting them to a customer?
We have many strategies for acquiring new trial starts. The main strategy, of course, is that we never launch a marketing campaign without a dedicated (Unbounce) landing page. And we make sure that that landing page has one goal and a customized message targeted to our audience. Additionally, we're always testing. Whether that's variants of a landing page, or elements of our homepage, our entire company is always keeping optimization top of mind.
Finally, our content team is always producing fabulous material for our blog, and other content that also drives traffic and converts visitors. We put a ton of thought and effort into our blog, ebooks, webinars, Page Fights and other content so we can empower other marketers to become better at their jobs.
Is there any advice you'd like to give to budding marketers to help them work smart and stay productive?
Always communicate with your team. The times where we've experienced last minute stress and mistakes in campaigns has been because we haven't communicated across our team or across other departments. It is almost impossible now not to communicate, so keep those lines open by employing project management tools, chat clients (like Hipchat or Slack) and, most importantly, checking in with your teammates one-on-one.
Also, inspired by the words of Brené Brown, open yourself to being vulnerable. I know that seems counterintuitive when project management requires control and predictability but brilliant things come out of meetings where you speak up even if you have doubts, or when testing a "wild" idea on a landing page. "Vulnerability is the birthplace of creativity, innovation and change." — Brené Brown
A big thanks to Chelsea for taking the time out to answer these questions! If you haven't already, we highly recommend that you check out Unbounce.
The 'How Marketers Stay Productive' series asks marketers their tips & strategies for staying productive. Every week we'll feature a new guest and the tricks that keep them working smart. Know someone you'd love to see featured? Email Us.