This week we feature Dave Rigotti, Head of Pipeline Marketing at Bizible. Bizible offers an integrated marketing analytics platform for marketers to optimize their campaigns.
In this interview, you can read more about his work at Bizible, favorite marketing tools, productivity tips as well as his advice for budding marketers.
Your location: Seattle, WA.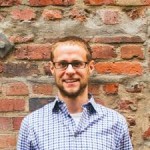 Your favorite gadget: My meat thermometer. When it's out it means I'm about to get some good BBQ or steak.
You start you day with: A dog walk. It's a great way to ease into the day.
Your favorite time-saving trick: Set your own schedule.
Your top 3 blogs you read daily: There's no way I could pick just three. Reading great blogs and staying current is incredibly important to me. My favorite professional blogs are SiriusDecisions, Techcrunch, Salesforce, Hubspot, Matt On Marketing, and Marketing Land / Search Engine Land.
"Step back, re-think the problem, and approach it a different way.."
Describe an average day at Bizible?
A lot of my time is dedicated to driving business grow through new leads and opportunities . Thankfully we use our own product internally, so it's easy for me to see which of our marketing initiatives are converting into leads, opportunities, and revenue — key criteria for knowing what to dial up or down.
As a founder/ marketer, what are some of your favorite productivity hacks?
If you're in a groove, keep working. If you feel like your mind is wandering and you aren't making the progress you'd like, take a break. Lots of them. Whether it's just getting up to grab a cup of coffee or playing a game of table tennis, it's really important to shift gears. Often times my best thinking is done away from my desk.
I'm also ruthless in blocking off time on my calendar for important initiatives to ensure they don't get put on the "back burner" — this includes weekly "strategy time" and yes, even lunch.
I keep a weekly checklist of items that need to get done. I love checking them off each week and it's a good reminder of progress before the weekend.
Finally, I don't keep my cell phone in my bedroom. It's not my alarm. I would check email immediately before bed and immediately upon waking up, which would make my brain churn long into the night and set the tone for the day, rather than what was actually important.
As a person who is well-versed with online marketing/ inbound, I'm sure you rely on a few marketing tools to automate your efforts. What are the top 3–5 tools you use?
Outside of our own tool, Hubspot has been a huge saver, especially with email marketing and lead nurturing. Google Drive / Docs is also awesome for collaboration, helping to make sure that we produce high-quality content that gives everyone a chance to provide input. The marketing team is in Salesforce every day running reports and seeing how marketing leads are converting into customers and revenue.
Your company has a growing community of users. How do you use this treasure trove of customer insight to power your marketing efforts?
I think about this in two ways: driving leads and driving conversions. For leads, we have the unique ability to conduct primary research based on our data that simply doesn't exist elsewhere. For example, we tracked all the marketing touches for nearly 500,000 leads and compared the first touch across channels to find that search is 10x more effective than social at driving leads.
Second, case studies, testimonials, and referrals have been good growth engines for driving conversions. One area we focus on here is our our AppExchange listing, which you can see has over 100 perfect reviews. That's significantly more than most apps and we know it makes an impact on prospects.
What is your strategy for getting people to your site and then converting them to a customer?
Inbound marketing supported with targeted media plans is a big piece of our strategy, but it ultimately comes back to creating great content that people want to share.
Is there any advice you'd like to give to budding marketers to help them work smart and stay productive?
It's really easy to get in a slump and feel like you aren't doing enough or growing fast enough. Step back, re-think the problem, and approach it a different way. Most importantly, stay positive, motivated, don't be too hard on yourself.
A big thanks to Dave for taking the time out to answer these questions! If you haven't already, I highly recommend that you check out Bizible.
The 'How Marketers Stay Productive' series asks marketers their tips & strategies for staying productive. Every week we'll feature a new guest and the tricks that keep them working smart. Know someone you'd love to see featured? Email Us.