This week we feature David Cacik, Marketing Director at LiveAgent. LiveAgent is a complete Helpdesk & Live Chat software. LiveAgent is web-based and features all support channels: Email, Voice, Live Chat, Facebook, Twitter, Knowledge Base and Formulars.
In this interview, you can read more about his work at LiveAgent, favorite marketing tools, productivity tips as well as his advice for budding marketers.
Your location: Bratislava, Slovakia, European Union.
‍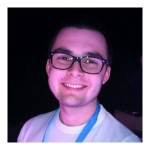 ‍
Your favorite gadget: iPhone.
You start your day with: Espresso.
Your favorite time-saving trick: Empty inbox.
Your top 3 blogs you read daily: GrowthHackers, Hubspot, Buffer.
"Identify tasks which bring in the most value and repeat them."
Describe an average day at LiveAgent?
There's no such thing as an "average day" here, but there are some habits that I stick to. Right after my arrival, I check my mailbox and log in to LiveAgent and answer pending tickets. After my inbox is empty I check in with the team, see what the pending tasks are and join fulfilling them.
As a marketer, what is your favorite productivity hack?
1. Before I go to sleep, I like to sort my tasks and set my goals for the next day. 2. I keep my inbox empty.
As a person who is well-versed with online marketing/ inbound, I'm sure you rely on a few marketing tools to automate your efforts. What are the top 3 tools you use?
Mailchimp — email marketing, SumoMe — email acquisition, Google Analytics — Insights.
Your company has a growing community of users. How do you use this treasure trove of customer insight to power your marketing efforts?
There are some metrics that we can measure, e.g. number of interactions, logins and there are some that we can't — e.g. the reason why our customers sign up for LiveAgent. To find out, we simply ask. The results are great and have allowed us to shift our marketing and development efforts to the right direction.
What is your strategy for getting people to your site and then converting them to a customer?
Frankly, we focus more on converting than acquiring visitors. We try to treat our customers the best way possible. Exceptional customer service has been our main marketing strategy from day 1. Besides that, we use AdWords and actively post on the Customer Service is science blog — https://www.ladesk.com/blog
Is there any advice you'd like to give to budding marketers to help them work smart and stay productive?
Identify tasks which bring in the most value and repeat them. Have patience, especially in SaaS.
A big thanks to David for taking the time out to answer these questions! If you haven't already, I highly recommend that you check out LiveAgent.
The 'How Marketers Stay Productive' series asks marketers their tips & strategies for staying productive. Every month we'll feature a new guest and the tricks that keep them working smart. Know someone you'd love to see featured? Email Us.