This week we feature, Diego Wyllie Co-Founder of Tracking Time. TrackingTime is a collaborative time tracking application that helps companies manage their projects, track working times and measure productivity.
In this interview, you can read more about his work at Tracking Time, favorite marketing tools, productivity tips as well as his advice for budding marketers.
Your location: ​ Buenos Aires, Argentina.
‍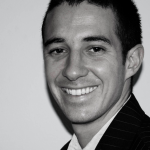 ‍
Your favorite gadget: iPad Mini.
You start your day with:​ Coffee and customer support
Your favorite time-saving trick: Use TrackingTime to track and analyze how I spend my time
Your top 3 blogs you read daily: Since I'm a tech author I read a lot and could not pick only three blogs. But I can name my top 3 news apps: Zite, Flipboard and Google Play Newsstand.
"We focus our customer acquisition efforts on making a five-stars rated product"
Describe an average day at TrackingTime?
An average day at TrackingTime is pretty unspectacular. We sit in front of our computers all day and code like crazy, do marketing stuff, customer support and so on. What's not average are Thursday nights, when me and my two co-founders meet to drink some beer, make barbecues and dream about changing the world.
As a Founder, what is your favorite productivity hack?
1. Use templates for everything: Invoices, emails, code projects, blog posts… For everything that I have to do more than a few times I make templates. Templates allow you to avoid thinking twice about the same problem and thus help you save not only time, but also brain power.
2. Always set time budgets and deadlines: Specially if you're a knowledge worker, your tasks often have an open end. You could be writing an article, designing a website or building an app forever. That's why I always set constraints for my tasks. For me, time budgets and deadlines are crucial to getting things done.
3. Make long trips: I love to travel and I've found out that my most productive time periods ever are always the weeks prior to a long trip, say 3, 4 weeks or more. Knowing that I won't be working full-time or on vacation for a long period of time makes me ultra-productive. That's why I plan long trips at least twice a year.
As a person who is well-versed with online marketing/ inbound, I'm sure you rely on a few marketing tools to automate your efforts. What are the top 3 tools you use?
We use Mixpanel to better understand our users and engage with them. Mention help us know when people is talking about us on the web. We also use MailChimp and Mandrill for email marketing and behavioural emails as well as Typeform for customer surveys.
Your company has a growing community of users. How do you use this treasure trove of customer insight to power your marketing efforts?
1. We have an ongoing survey to get feedback from our users.
2. Customer support is mostly done by the co-founders.
3. We analyze everything.
What is your strategy for getting people to your site and then converting them to a customer?
Our product is mainly designed for knowledge workers, early tech adopters and creative people who are well versed on internet technologies. That's why advertising doesn't work so well for us at this stage. We focus our customer acquisition efforts on making a five-stars rated product that people will be happy to use on a daily basis and recommend to others. Content marketing, social media and app stores are our top marketing channels.
Is there any advice you'd like to give to budding marketers to help them work smart and stay productive?
We started our company because we strongly believe that the key to working smart and staying productive is time management. The secret of successful entrepreneurs is that they're in full control of their time, they don't waste it and make always the most out of it. So my advice to buddy startup marketers and founders would be to start managing their time like a pro. Our app can help them do that! ;-)
A big thanks to Diego for taking the time out to answer these questions! If you haven't already, we highly recommend that you check out TrackingTime.
The 'How Marketers Stay Productive' series asks marketers their tips & strategies for staying productive. Every week we'll feature a new guest and the tricks that keep them working smart. Know someone you'd love to see featured? Email Us.