This week we feature Haim Pekel, Marketing Director at IQTELL. IQTELL, a cloud-based productivity tool, provides users with a virtual workspace and tools to manage email, calendars, activities and data.
In this interview, you can read more about his work at IQTELL, favorite marketing tools, productivity tips as well as his advice for budding marketers.
Your location: Oldbridge, NJ.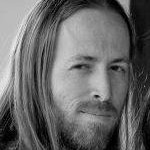 Your favorite gadget: My insulin pump, it keeps me alive.
You start your day with: A kiss to my wife and daughter (The reason I do everything I do).
Your favorite time-saving trick: Repetition — if you repeat a task enough times you'll do it faster.
Your top 3 blogs you read daily : brain pickings, WordStream, The art of Manliness
"Fail a lot, test everything, optimize & repeat. You'll eventually find the right mix, as long as you'll continue to do just that."
Describe an average day at IQTELL?
An average day in IQTELL starts the night before. I write down my to-do list for the next day, it helps me wrap my head around things.
In general, I feel that if there's a problem I'm trying to tackle, preparation prior to a good night's sleep helps me come up with creative solutions.
In the morning, first thing I do is open my inbox. I process all pending emails and achieve Inbox Zero. It's great because it gives me a series of uninterrupted small wins that fuel my energy for things to come.
After I reviewed my emails, I sit down and write a bit until the clock hits noon. During the first half of my day I focus more on creative tasks. When I'm fresh, I find these kinds of tasks makes more sense to me. After I write for a while, I stop and start to exercise (takes me about an hour).
When I finish I take a quick meal and continue writing. It works wonders in terms of productivity and gives me enough pauses to replenish creative juices to finish writing or whatever I'm working on.
All and all it takes me about 5–6 hours to reach the first half of my day. I usually take a quick break (20 minutes) after writing which helps me to focus on a different set of tasks. The second half of my day is more focused on recurring tasks; in this part I review designs, running campaigns, social etc.
I usually review my tasks list (mostly resulting from incoming emails processed earlier), and select the ones that needs to get done based on deadlines, priority, etc.
As a marketer, what are some of your favorite productivity hacks?
I don't believe in marketing hacks. I believe in planning and focusing on what needs to be done according to our goals. There are no good hacks for marketing. The things I learned, I learned from testing and they involve the one thing that work every single time — working hard with the tools and methodologies that everyone knows already and that have proven themselves time and again.
Marketing is all about productivity, not hacks or shortcuts.
Now if you'd ask me what are my favorite productivity hacks (that are not necessarily related to marketing) I would say the following two:
- David Allen's weekly review.- The 90/20 ultra-fine rhyme.
The first one keeps me in control of the entire marketing ecosystem on a weekly basis, the second helps me to stay fresh when I'm hands on.
As a person who is well-versed with online marketing, I'm sure you rely on a few marketing tools to automate your efforts. What are the top 3–5 tools you use?
Buffer app, Hashtagify.me, Sensor Tower, Browser Stack, Google analytics. I'm also going to check Perfect Audience.
How does IQTELL compare to Mailbox?
Our vision is providing a productivity app the combines Email, Tasks, Projects, Evernote, and Calendar. A single & comprehensive productivity app!
Users in our early beta groups came to us with the same request: "Give us one app that we can manage everything; we don't want worry about sending info from one app to another." Why should users have a Calendar App, an Email App, a Task app, etc… when everything in real-life is interconnected.
Emails app such Mailbox, Boxer, etc., focus on organizing emails to folders whereas our goals is true productivity application.
How do you drive traffic to your site and what top 3 strategies you'll use to convince people to download the app?
Content, Advertising and Social.
When the content is authoritative, when your campaigns are constantly tested/optimized and when you're engaging on social you don't need to convince anyone.
You don't need to sell the truth; you just need to clarify the message…
IQTELL has a growing community of users. How do you use this treasure trove of customer insight to power your marketing efforts?
Our users are our chief evangelists. Every request and feedback are discussed and processed by our team. This creates a user community that is a part of our startup's journey. Our users are more than statistics on an excel sheet. They're friends, advisors and much more!
When you feel a part of a journey you're going to talk and write about it, it's natural and magical.
Is there any advice you'd like to give to budding marketers to help them work smart and stay productive?
Perfectionism is the enemy of done.
Fail a lot, test everything, optimize & repeat. You'll eventually find the right mix, as long as you'll continue to do just that. This culture that worships quick hacks doesn't take under account the fact that success is not instant; it lies in the small optimized parts of every story or campaign.
A big thanks to Haim for taking the time out to answer these questions! If you haven't already, I highly recommend that you check out IQTELL.
The 'How Marketers Stay Productive' series asks marketers their tips & strategies for staying productive. Every month we'll feature a new guest and the tricks that keep them working smart. Know someone you'd love to see featured? Email Us.