This week we feature Ilya Semin, Founder at Datanyze. Datanyze is the sales prospecting tool powered by technology data. By crawling millions websites each day, they help businesses like Marketo, KISSmetrics and Fastly understand not only who is using their competitors' software, but also when they started or stopped using it.
In this interview, you can read more about his work at Datanyze, favorite marketing tools, productivity tips as well as his advice for budding marketers.
Your location: San Mateo, CA.
‍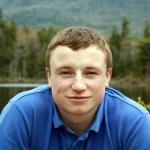 ‍
Your favorite gadget: My Kindle.
You start your day with: 3 egg omelet.
Your favorite time-saving trick: Batch your activities. For example, don't reply to 1 email every 15 minutes, reply to 15 emails every 2 hours and don't check your email in between.
Your top 3 blogs you read daily: As with the previous answer, I don't read blogs daily. I save the links and read them over the weekend. There's so much good content right now that it's hard to pick 3 sources. That said, I really enjoy reading the top posts from Hacker News.
"Focus on the 20% of activities that provide 80% of the results."
Describe an average day at Datanyze?
We've grown so fast this year, so no two days have really been the same. To add a bit of structure to my routine, I spend a few minutes each night prioritizing my main tasks for the following day. In the morning after breakfast, I spend 1–2 hours working on the most crucial task for the day while I'm still at home. After it's complete, I head into the office (10 minute walk) and sync up with the team on their tasks. I try to complete any remaining to-dos before lunch and typically take meetings and/or interviews in the afternoon.
As a founder, what is your favorite productivity hack?
Know what time of the day you're most productive and plan accordingly. Set aside 1–2 hours of undisrupted time each day to focus on the main things you need to get done. Put on some noise cancelling headphones, shut down all of your chats, emails, and social accounts and get to it.
As a person who is well-versed with online marketing/ inbound, I'm sure you rely on a few marketing tools to automate your efforts. What are the top 3 tools you use?
We use Hubspot for marketing automation, email marketing and social posts, Feedly for blog inspiration, and our own data on web technologies for demand generation.
Your company has a growing community of users. How do you use this treasure trove of customer insight to power your marketing efforts?
We love to uncover trends in how customers are leveraging our product and use this information to create new features each month. A little while back, we noticed that a lot of our customers sell annual licenses, so knowing ahead of time when their competitors' contracts are up was extremely valuable. This in mind, we created a feature called 'Countdown' that tells customers which companies have contracts up for renewal with their competitors. The adoption of this feature has been awesome to see.
What is your strategy for getting people to your site and then converting them to a customer?
We provide technology market share information, which people find organically through our SEO efforts. They can then sign up to get monthly notifications of market share changes. Over time, we look to convert these leads into paying customers.
Is there any advice you'd like to give to budding marketers to help them work smart and stay productive?
Don't be afraid to test out different things and see what works. Try to validate different strategies as soon as possible. Stick to the ones that work and stop doing what doesn't as soon as you know. Focus on the 20% of activities that provide 80% of the results.
A big thanks to Ilya for taking the time out to answer these questions! If you haven't already, I highly recommend that you check out Datanyze.
The 'How Marketers Stay Productive' series asks marketers their tips & strategies for staying productive. Every month we'll feature a new guest and the tricks that keep them working smart. Know someone you'd love to see featured? Email Us.